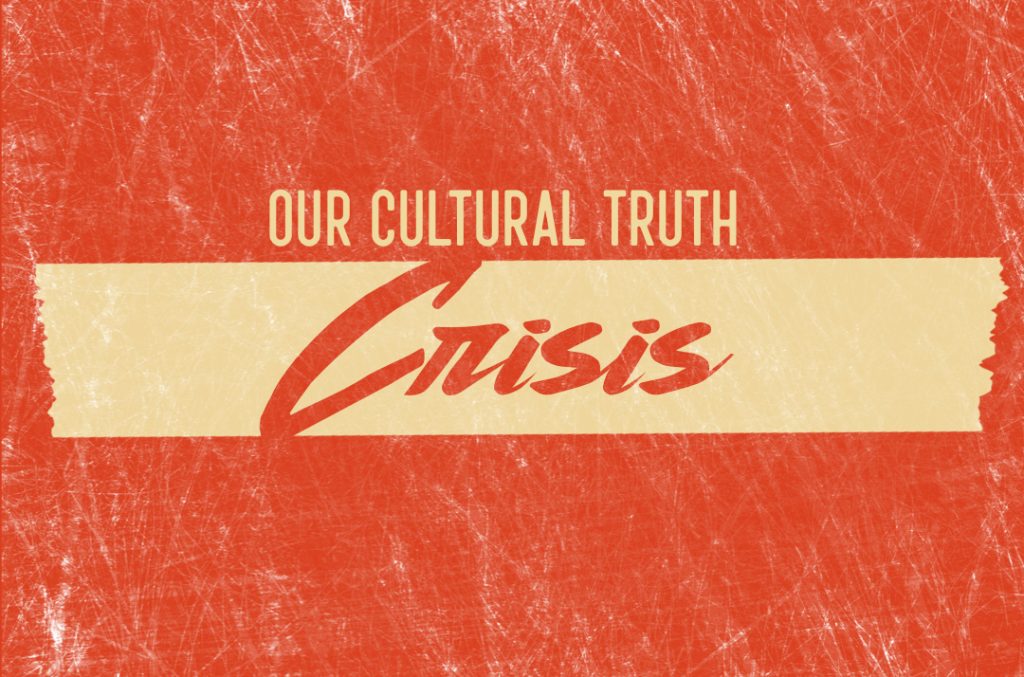 The Internet is a beautiful thing in that you can very easily and quickly find the answer to many of the questions you have via Google. Do you need to know the capital of Argentina? Google it. Curious about the world record for the fastest automobile? Google it. Interested in knowing the answer to all of your theological, philosophical, and political questions? Goo… well… maybe not.
Having access to the "information highway" provides much to celebrate but I think it's important to both point out and to also understand that just about anyone can put something on the Internet. And not only are there numerous examples of media personalities offering personal editorials while trying to pass it off as "journalism," there are both nations and organizations who are actively engaged in spreading misinformation.
Yes, you read that correctly. We live in a world where people are intentionally trying to mislead you and I by creating information that appears to be reputable and trustworthy, but upon closer inspection, it is not. And I think it's important to point out that based on what we're seeing, there are a lot of people who are not doing the "closer inspection" part. So it's no wonder why there are so many people who are buying into the misinformation from the Left and the Right and other countries, not to mention that social media platforms are clearly in the game of shaping your worldview by controlling what you read and see based on their "algorithms."
The world we live in is full of misinformation and lies, which has led to a crisis for truth because, quite frankly, no one trusts anyone these days. By why is the world full of such falsehood? Because the world is under the influence of the devil, and the devil is a liar. Jesus said,
"[The devil] has always hated the truth, because there is no truth in him. When he lies, it is consistent with his character; for he is a liar and the father of lies." (John 8:44 NLT).
Few things are more needed in today's world than truth. People are so desperate for truth that they will latch onto anything that appears to provide some insight into what they feel is "really" going on. And this is why there are so many who buy into conspiracy theories and spread their own misinformation about revelations that they are privately privy too (something that the ancient church referred to as the gnostic heresy). But here's my point — the world has a truth problem because "the world around us is under the control of the evil one" (1 John 5:19).
The Struggle for Truth
The struggle between good and evil, truth and lies, is still a conflict in the hearts of all people. What will you believe? Truth or lies? Standing before Pilate, hours before his crucifixion, Jesus forcefully declared,
"I was born and came into the world to testify to the truth. All who love the truth recognize that what I say is true." (John 18:37 NLT)
If you love the truth, you will recognize that what Jesus says is true. You will acknowledge that the teachings of Scripture are, in fact, truthful. Jesus pulled no punches in declaring his mission of testifying to the truth, which seems quite obvious given that he actually referred to himself as, "The Way, the Truth, and the Life" in John 14:6. But Pilate's response to Jesus' declaration appears to represent how many of us feel in today's cultural landscape:
"What is truth?", Pilate asked in John 18:38. What is true? What can be trusted? These are the longings of a world that is constantly under the deception of the kingdom of darkness. Again, the devil is a liar!
What Truth Isn't and How You Won't Discover It.
I love reading and I love research. I was cursed fortunate to have spent nearly eleven years of my life studying theology, starting in university and working my way forward through seminary and grad school. Surprisingly, I absolutely loved the courses I took on research methodology, logic and philosophy, as well as logical fallacies. I pride myself on being a firm advocate for critical thinking and empirical research based on these courses and professors. Based on this training, I can generally spot an illogical, unreasonable, or unsound argument pretty quickly, which means that I have yet to send my social security number and other private information to the numerous Saudi princes who have taken the time to email me that they have a huge amount of money to wire to my bank account.
And this is why the past summer was absolutely maddening! As I read through article after article, including numerous "empirical studies" and peer reviewed journals, I became more and more confused. The data was all over the map, sample rates were changing in every single study I read and it was difficult to determine who was telling the truth. To make matters more challenging, the majority of people in my community were telling me that COVID-19 was not real and would go away after the election… yet to date, I personally know over twenty people who have died of COVID-19, several whom had no known pre-existing conditions and were younger than I am. Talk about frustrating.
Now I'll be the first to admit that my formal education is in Bible and theology and I'm not a medical doctor or a scientist, but I can read! And as I read and listened to as many people as I could in order to make informed decisions, I came to the following conclusions:
Masks weren't necessary;
Masks were totally necessary;
Well maybe masks worked, but only if you had the right ones;
You couldn't get COVID at Walmart, marijuana dispensaries, or liquor stores;
You will definitely get COVID at church;
Only essential businesses should remain open;
By the way, only businesses that are taxable are essential;
If you don't buy as much toilet paper as you can, you will be using tin foil in two weeks;
Tin foil won't protect you from COVID-19;
The vaccine is going to be rushed through and will turn the world into a zombie apocalypse;
The vaccine is a scientific and medical miracle
OMG. Trying to stay up on the latest studies while filtering through the opinions-being-passed-on-as-facts was, and is, exhausting. But there's something else that's a serious problem when it comes to searching for truth. Far too many of us are more interested in finding information that supports our preconceived opinions than actually following the evidence.
Truth will never be found if we don't take the time to analyze as much of the evidence as we can, interpret that data, and wrestle with the implications of our findings. Echo chambers will never encourage people to pursue truth; rather, echo chambers will encourage people to pledge their allegiance to ideologies.
And this is the current cultural dilemma we find ourselves in. We have largely fallen into "political camps" that are unwilling to self critique or evaluate truth claims. Whether we're talking about theological or political ideologies, we seem to struggle with committing ourselves to truth because we're more concerned with proving that we are right.
This has some significant problems for the Christian faith because from the very beginning, the authors of Christian Scripture have encouraged people to look at the evidence. Spreading misinformation and falsehoods undermines the very nature of the CHristian faith because we cannot say to the world, "Look at the evidence for Jesus' resurrection" while simultaneously spreading unsubstantiated claims about science or, for the sake of discussion, politics. And to be clear… I've seen this on both sides of the political aisle and it's really concerning.
And perhaps this is because we are living in a post-truth world.
Engaging Our Way Into the Truth.
Listen, the echo chamber is not helping you, not helping those you love, and not helping the communities we live in. We need to discuss our differences and encourage people to share ideas in the public square. The current practice of shutting down discussions or abandoning relationships with people you disagree is, quite frankly, just another example of cancel culture gone wrong.
Theologically speaking, Baptists need Charismatics and Pentecostals need Anglicans and Presbyterians need Roman Catholics and every church needs as much diversity as God brings their way. Why? Because the Apostle Paul makes it abundantly clear that God gives different gifts to everyone and churches will only be as healthy as they can be if everyone is operating in their unique gifting (cf. 1 Cor. 12). The more I have learned from sacramental traditions, the more I've realized just how much we (e)vangelical (c)harismatics have to learn. The more that I've heard my Roman Catholic friends describe how much they've benefited from Protestants emphasizing personal evangelism and Bible reading, the more I've become convinced that the family of God's people is much bigger than we realize. When the early church discussed the four marks of the Church, they discussed how the Church is in unity and holds to the apostolic traditions while maintaining a commitment to holiness. Additionally, the early church described itself as catholic because it was bigger than just one local church. Followers of Jesus discover biblical truth as they engage with others because those others are part of the community of the Spirit, who leads us into all truth (John 16:13).
I think this same principle applies to many other topics as well, whether it's related to cultural issues, political questions, or food choices! We can learn a lot on our path toward truth if we are willing to listen, discuss, and learn.
But at the end of the day… despite the overwhelming amount of noise that surrounds us and despite knowing that the devil continues to lie about everything, we don't need to worry too much. Why? Because Jesus said so.
"Don't let your hearts be troubled. Trust in God, and trust also in me." (John 14:1)
If you are interested in exploring more about the cultural challenges we face in today's world, might I suggest you pick up James K. A. Smith's Who's Afraid of Postmodernism and How (Not) to Be Secular: Reading Charles Taylor.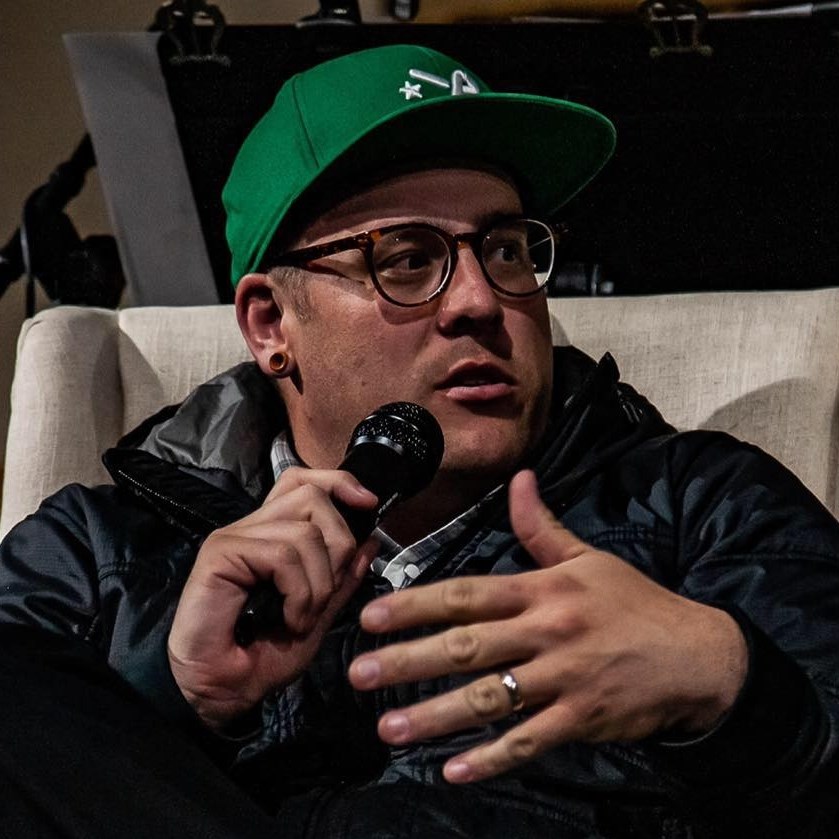 Luke is a pastor-theologian living in northern California, serving as a co-lead pastor with his life, Dawn, at the Red Bluff Vineyard. Father of five amazing kids, when Luke isn't hanging with his family, reading or writing theology, he moonlights as a fly fishing guide for Confluence Outfitters. He blogs regularly at LukeGeraty.com and regularly contributes to his YouTube channel.