My sincere thanks to Becky Eberhard and the folks at Wesleyan Publishing House for sending me a review copy of Ken Heer's biblical commentary on the Gospel of Luke. I just finished mining through it, and I can't wait to recommend it to you! This is actually my first look at the WPH Commentary series, and so far, I'm impressed!
About the Author
This particular volume was authored by Ken Heer, Ed.D.  He has been a pastoral and denominational leader in the Wesleyan Church, and has over fifty years of solid and fruitful ministry experience. Here's a bit more about his background and ministry.

First Impressions
When I looked at the front cover of the commentary, I was instantly impressed with the words, "A Commentary for Bible Students."  Sometimes Bible commentaries are hard to read, difficult to follow, and even irrelevant to helping the average believer access big ideas in God's Word.
As I began to flip through the pages I found the commentary incredibly easy to read, interesting, and filled with lots of helpful tools to liven up personal study and even teaching.  It truly is a commentary (and commentary series) that is accessible to scholars, pastors, and every-day students of the Bible.
I was greatly helped by the information in the executive editor's preface, noting the three primary goals of providing this commentary series. They are (in summary):
1. Life Change: So, there are many references to application in each section.

2. A Teaching Aid: So, there are tons of ideas for putting insights into terms that can be used in sermons, Sunday School classes, small groups, etc.

3. To present a distinctively Wesleyan-Arminian interpretation of scripture. That was exceedingly encouraging, and I'll talk more about how this particular volume is a great example in the material that follows.
The Layout
This commentary has twenty-six chapters, and is broken up into four main sections:
1. The life an ministry of Jesus from Bethlehem to Nazareth (Luke 1 & 2)

2. The ministry of Jesus in Galilee (Luke 3 thru 9:50)

3. The ministry of Jesus on the way to Jerusalem (Luke 9:51 thru 19:27)

4. The ministry and final days of Jesus in Jerusalem (Luke 19:28 thru 24)
I have taught through Luke's Gospel recently, and this is exactly how I "chunked" the book for my own study with our church.
The major sections of the commentary cover the author's interpretive insights from paragraph to paragraph.  In that sense, it is not a word-by-word or verse-by-verse analysis or even an exegetical commentary. It is more pastoral, more focused on insights that directly impact life-application, and much more accessible to students of Scripture who are teaching others, or just learning more about the Bible themselves. That, in my opinion, is what makes it so attractive to students of the Bible (especially those who are getting used to using Biblical commentaries).
Extras & Goodies
Aside from the excellent commentary and insights by Dr. Heer, the commentary has a few extras and goodies that pastors, small group leaders, Sunday school teachers, and Bible students can use. Each major section has…
1.    "Life-Change" Notes: These are small boxes throughout the commentary that help the reader see personal application of God's word.

2.    "Key Idea" Notes: Here, the author pulls longer sections together and summarizes them in a concise way, blending clusters of theology, doctrine, history, language insights, and application together into one big idea.

3.    "What others say" Quotes:  These are quotes and insights from other authors, scholars, pastors, and yes, John Wesley, sprinkled throughout the commentary to give the Bible student access to ideas within the larger interpretive community.

4.   "Great Themes" Notes: One great example of this is a summary of the doctrine of "Prevenient Grace" on p. 207.  There are lots of these emphases on theological or doctrinal issues all through the commentary.
I also really enjoyed the chapter headings, paragraph headings, and outlining methodology. As someone who is preaching and developing sermon titles, these can easily be used and adapted to my own sermon preparation. The commentary is actually written in a way that is very narrative and even sermonic, so a preacher or Bible teacher can get tons of ideas about how to actually communicate various portions of scripture just by reading Dr. Heer's comments aloud. It flows!
A Few Insights From the Commentary 
Since this is my first review of any commentary in the WPH series, I'll make a few observations about the decidedly Wesleyan-Arminian interpretive lens used to deal with a few interesting texts in Luke, then you can get your own copy and just enjoy the rest.
Luke 8:11-15 – In the parable of the sower, seeds, and soils, Dr. Heer reminds the reader that the word of God is "met with different conditions and responses" (p. 125, emphasis added), and "some people who start well do not finish well, because the life of God in them is choked out by things they allow to compete with it" (p. 126, emphasis added).
In the parable, the issue is not about whether or not one is "chosen" or "not chosen." The prevenient grace of God, represented by a sower showering God's word on every kind of heart, demonstrates that God wants everyone to be saved (1 Tim. 2:4), but – as Heer notes, that will require each person to allow God's word to "transform you so you can have staying power when you experience pressures" (p. 127).
Luke 13:34 – This passage is very important in a Wesleyan-Arminian interpretive lens, because Jesus' lament over Jerusalem, and over Israel (God's "elect") ends with them refusing their Messiah.  Heer comments:
"God is more anxious to save us than we are to be saved,"
and…
"Salvation is the result of a loving, seeking God, who is not willing to let anyone perish. His heart is broken by our sin and stubbornness."
The scene in Luke's gospel is a perfect illustration of a central Wesleyan-Arminian (and, uh, BIBLICAL!) idea: "God wants everyone to be saved. Some people don't want to be saved, and so they will refuse to be saved. This is a grief in the heart of God."
Conversely, in any theological system that has God choosing, person-by-person, who will be saved and who will be damned (for God's greater glory), there is no logical reason for God to lament, or for Jesus to weep. Why would Jesus weep over something that he himself decreed, and why be sad about anything that brings God glory (including something like three out of every four people going into hell – if we used the ratios in the parable of the sower, for instance –because God pre-determined that they would, and rendered their damnation certain in advance)?
Space and time limit my ability to give you much more (i.e., notes on Luke 19:10, 22:3, or 24:47), but there is a wealth of insight here to help the average person understand and explain the Wesleyan-Arminian view of passages like these. One very helpful section is Heer's material on Judas Iscariot's apostasy (and the reason for it), as well as John Wesley's outline of how apostasy actually works (Wesley called it "falling from Grace") on p. 285.
What I thought was missing
There are two things missing from the commentary that I think would make even more helpful that it already is. First, I think a topical index in the back of any Bible commentary is invaluable. Since this particular series is written from a Wesleyan-Arminian perspective, a topical index that highlights places in the commentary where these views are more prevalent or prominent would be awesome! I also think a scripture reference index makes any commentary more valuable. These observations aren't criticisms, but they would certainly make what is already a very helpful commentary even more helpful.
Who should get this commentary?
As a bible-teaching pastor who goes verse-by-verse through whole books of the Bible, I strongly recommend this entire commentary series. If you're teaching through Luke's gospel, you'll want to have this commentary on the top of your pile when you get ready to put your sermon notes together.  If you're a Bible study leader, small group leader, or a new student of Scripture, I strongly encourage you to invest in this commentary series.
Finally, if your church's tradition is along the Wesleyan-Arminian line (which is a huge part of the Church in the world) you should have this series. It will help you articulate your theological and interpretive convictions with the help of some great Wesleyan-Arminian scholars.
Buy your own copy by clicking here, the Kindle version (best deal!) here, and if you're a LOGOS user, they have it too!
Okay – your turn. Chime in below in the comment thread.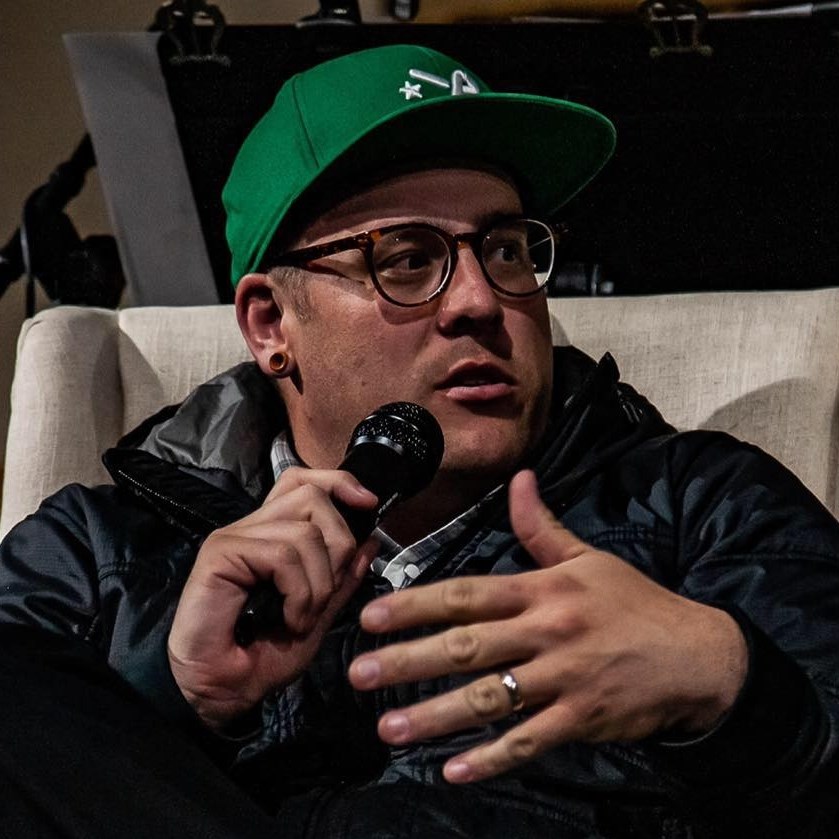 Luke is a pastor-theologian living in northern California, serving as a co-lead pastor with his life, Dawn, at the Red Bluff Vineyard. Father of five amazing kids, when Luke isn't hanging with his family, reading or writing theology, he moonlights as a fly fishing guide for Confluence Outfitters. He blogs regularly at LukeGeraty.com and regularly contributes to his YouTube channel.