When I was in seminary, I had to read Inspired Preaching: A Survey of Preaching Found in the New Testament
, written by C. Richard Wells and A. Boyd Luter. It was actually the first graduate course I had that was related to homiletics but was way different than what I was expecting. I thought the book would be about how to preach sermons that seemed inspired. That obviously seems a little uninspired and not every authentic. Apparently I hadn't read the subtitle, which clarifies just exactly what it is. Inspired Preaching is about preachers in the NT… well… preached. It was probably one of my favorite books in all of seminary. I still consult it regularly.
Recently I was reading through C. Richard Wells' chapter on the "Inspired Preaching in Acts" and found something I thought was helpful regarding types of sermons. Now I'm one who tends to agree with Kenny's thoughts on expository preaching. I tend to preach sermons that would fall into the category of "expository," even when I'm not going through books of the Bible. If I'm doing what I would call a "sermon series on a subject," I do my best to keep the sermons based on a passage of Scripture. I tend to find topical sermons… less than appealing. But I also think that topical sermons have their place, so I'm not an "expository preaching snob" (I just coined that term… feel free to use it).
Anyway, Wells has some helpful thoughts on the types of sermons that are found in Acts. Each of the different types of sermons also demonstrate a different type of rhetoric being used. In other words, there is some variety in the preaching styles found in Acts. Inspired Preaching provides the following types:
(1) The Paraenetic Sermons. That word "paraenetic" may scare you a bit. Don't worry. It simply describes the sermons that are preached to believers. Of the twenty sermons in Acts, five of them are directed towards followers of Jesus (e.g., Paul's sermon to the Ephesian elders in Acts 20:18b-35). Paraenetic sermons are the type that focuses on encouraging, edifying, and teaching Christians. Paul, Peter, and James all preach them in Acts.
(2) The Missionary Sermons. This types of sermons are clearly for the purpose of evangelism. Of the twenty sermons that are included in Acts, seven of them are clearly related to missional preaching. For example, Peter throws down a fantastic Spirit-inspired sermon in Acts 2:14-39 that leads to three thousand conversions (Acts 2:41). Of course, as Wells notes, "Paul is the missionary preacher par excellence" because he preaches to Jews in Damascus (9:20, 22), Jerusalem (9:28-29), Iconium (14:1), Thessalonica (17:2-3), Corinth (18:4), Ephesus (19:8), and Rome (28:30-31). Luke actually writes down four of his sermons (13:16-41; 14:15-17; 17:22-31; and 28:24-28). Missionary sermons have the purpose of converting people to Christ.
(3) The Apologetic Sermons. If you've read through Acts, you'll likely remember that some of the preaching was, in a sense, primarily spoken as defense. When Stephen stood before the religious leaders of his day in Acts 7:2-53, he was focused on defending the growing community of Jesus the Messiah. In Stephen's preaching one hears that there is continuity from the Patriarch's to Jesus. Almost half of the recorded sermons in Acts have apologetic aspects to them.
Now, you'll likely notice that the sermons in Acts are not one dimensional. In fact, they are multifaceted and reveal that the NT preachers, as recorded in Acts, had some variety. In fact, I would argue that because they were being empowered by the Holy Spirit in their preaching, they were extremely effective and included multiple types of sermons using different rhetorical methods too.
By the way, you might enjoy reading about the structure of Acts too. 🙂
********************************
Should modern preachers use Acts as a model for preaching?
What differences/similarities do we have today in comparison to the 1st century?
What do you make of different sermon types and would you add more to these examples?
How easy is it for you to include different styles/types in your preaching?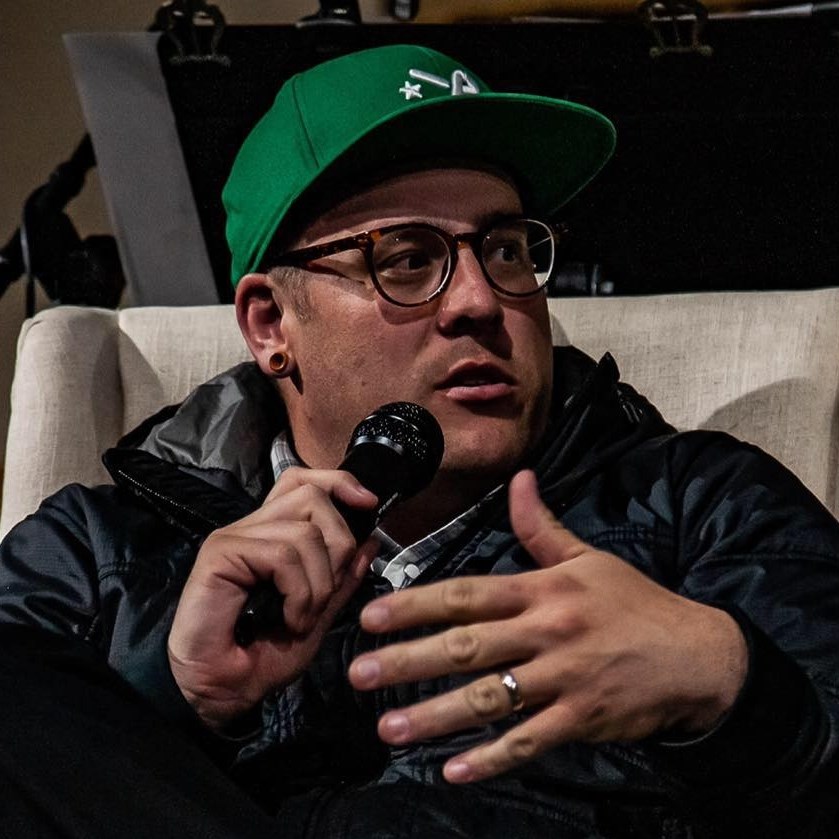 Luke is a pastor-theologian living in northern California, serving as a co-lead pastor with his life, Dawn, at the Red Bluff Vineyard. Father of five amazing kids, when Luke isn't hanging with his family, reading or writing theology, he moonlights as a fly fishing guide for Confluence Outfitters. He blogs regularly at LukeGeraty.com and regularly contributes to his YouTube channel.