Recently I read where a pastor, who is a man, acknowledge that when he is preaching and people get up and walk out of the auditorium, he generally assumes that people are leaving simply because they need to go to the bathroom or get a drink or don't like his topic, never simply because of his gender. Yet when women are teaching, many of them have that question looming over their heads.
When I consider the subject of homiletics (preaching), I can think of some wonderful textbooks… many of which I was fortunate to have in my own training or books that I've picked up in the past. However, none of them are specifically written from the perspective of a woman for woman. Maybe that's not a big deal for you. For me, I think it does have an impact. If you are the kind of person that believes women teaching in the church is a primary doctrinal issue and you can't fellowship with those who disagree, this would be a great time to click here.
For everyone else, I want to draw your attention to Jackie Roese's She Can Teach: Empowering Women to Teach the Scriptures. Dr. Roese's book is very helpful, for a number of reasons:
(1) It's well written, with both heart and mind. There's plenty of what I'd call intellectually stimulating ideas and practical stories. I read She Can Teach in almost one sitting. It's hard to put it down.
(2) To better understand what women go through when they enter into ministry, She Can Teach does what no other book has done for me… it allowed me to, in a sense, walk in Roese's shoes. The challenges, obstacles, and "theological ghosts" that women face are different than the challenges and obstacles than I have faced.
(3) Roese, in my mind, establishes why the voice of women must be heard in churches (chapter 4). In fact, the author asks,
"How is a woman to understand, embrace, and use her femal voice, when all the voices she hears are male?"
That's an excellent question, and is not only relevant for why women struggle with attending seminary homiletics courses, but also as to why women sometimes feel a disconnect between most of the preaching that they hear from all-male teaching teams.
(4) The rest of the book is an excellent introduction on how to be a better preacher. The author focuses on helping women becoming more effective teachers/preachers but the vast majority of what she writes is relevant for both men and women. In fact, I can pretty much say without a shadow of a doubt that I will be using She Can Teach with the group of people (men and women) who I have trained in areas related to homiletics. Roese's book is so practical it's hard to think of a better introduction for people.
(5) Roese wisely discusses the importance of exegeting our culture/audience, being creative, and leaning on the Holy Spirit. None of these issues are underappreciated and each receive the appropriate attention in a work of this nature.
I believe that every woman and man that I know that is involved in preaching/teaching should pick up a copy of She Can Teach and learn. This is the best introduction to homiletics that I've read, and by far the most helpful and realistic.
Pick up She Can Teach through Wipf and Stock Publishers or Amazon today!
*I received a complimentary copy of this book in exchange for an unbiased review*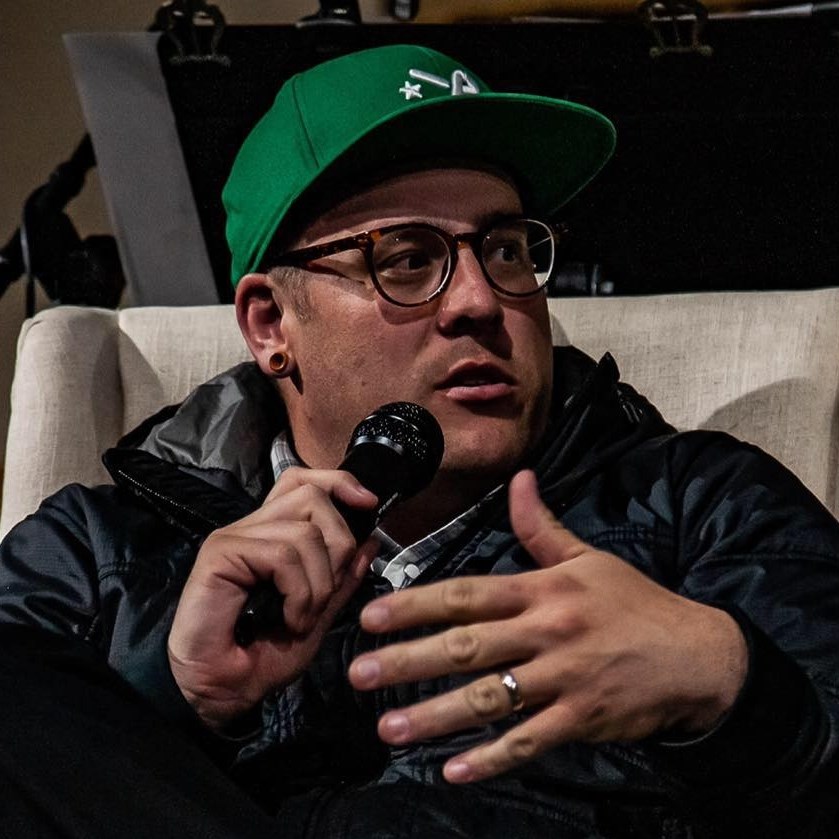 Luke is a pastor-theologian living in northern California, serving as a co-lead pastor with his life, Dawn, at the Red Bluff Vineyard. Father of five amazing kids, when Luke isn't hanging with his family, reading or writing theology, he moonlights as a fly fishing guide for Confluence Outfitters. He blogs regularly at LukeGeraty.com and regularly contributes to his YouTube channel.