Jesus said,
"Blessed are the peacemakers, for they shall be called sons of God." (Matt. 5:9)
Jesus half brother, James, wrote that "a harvest of righteousness is sown in peace by those who make peace" (James 3:18). Clearly the practice of peacemaking is an important characteristic of following Jesus. Evangelicals are committed to following Jesus' words  and actions and have historically been involved in a variety peacemaking activities.
On September 14, 2012, Georgetown University hosted the Evangelicals for Peace Summit on Christian Moral Responsibility in the Twenty-first Century. Organized by Rick Love, president of the Peace Catalyst International, the conference featured a variety of perspectives on peacemaking and we're indebted to Cascade Books for pulling all of the essays together in Evangelical Peacemakers.
Edited by David P. Gushee, Evangelical Peacemakers features fifteen essays from a variety of perspectives from fifteen different authors. At the end of the book, the editor, Gushee, provides a critical assessment of the different essays and also summarizes well the direction that conversations about "evangelical peacemaking" should go.

Evangelical Peacemakers is a quick read (135 pages) packed with not only informative essays but with significantly different perspectives in relation to how evangelicals should think about peacemaking (or just war) as well as examples of how evangelicals are involved in the practice of peacemaking.
The book starts with four essays addressing theories related to war and peace. The first, by Gushee, starts by examining U.S. policies and, in his own words, suggests that "the U.S. has become a warfare state with a bloated national security apparatus and a pattern of excessive military engagements." This has caused "the Christian, and not just evangelical, voice in U.S. foreign policy debates seems entirely marginalized."
Second, Lisa Sharon Harper provides criticism on U.S. foreign policy in a post-9/11 world after a very interesting suggestion that the way of Jesus as a peacemaker during his life was via Imago Dei. Harper suggests that what caused Jesus not to retaliate was that he saw before him those who were created in the image of God. This is a fascinating essay, regardless of whether or not one holds to pacifism or just war theory. 

The third essay, by Eric Patterson, makes a case for just war theory. Though there are a variety of theories related to just war, Patterson's is attached to Augustine and Aquinas. For Patterson, justice and security issues demand some sort of acknowledgment that God uses governments to prevent and respond to injustice. Not only does Patterson draw from Augustine and Aquinas, he also points us to C.S. Lewis.
The fourth essay addressing war and peace is by Glen Stassen. The editor summarizes his essay as "an exposition of just peacemaking and describes its ten practices as both faithful to Christ's teaching and effective in the real world." His ten practices fall under the categories of initiatives, justice, and love. Stassen's essay is a good reminder that peacemaking isn't just an idealistic hope but has been a reality in Christian history. This is an excellent transition towards the rest of Evangelical Peacemaking.
The next eleven short essays are written from the perspective of organization leaders, professors, peacemakers, pastors, etc. As I stated before, the first four essays lay out theory and the next eleven chapters give those theories traction. Stand out essays, for me, were by Joseph Cumming's on peacemaking between Christians and Muslims, Lisa Gibson's on her journey to forgiveness and peacemaking after her family and friends were murdered in the Lockerbie bombing, and Rick Love's six point model for evangelical peacemaking. [Full disclosure, I love what Rick Love has consistently been saying and I'm thankful for his participation in the past Society of Vineyard Scholars' meetings that I've attended. I even had a chance to sit down and talk to him for awhile at the previous conference… super cool guy.]
None of the other essays are uninteresting or extreme. In fact, upon reflection, I think all of them were interesting and thoughtful reflections for the author's perspective on how peacemaking is possible and to be pursued.
Finally, the editor closes with the aforementioned evaluation of the previous essays. This evaluation also serves as somewhat of a summary of the enclosed essays, though there is certainly some critical assessment involved. I'm glad that this was included in Evangelical Peacemakers because it provides the needed pushback on the other three essayists in the first four chapters (excluding, of course, Gushee's own!). To be fair, the essays written by Harper, Patterson, and Stassen were talks and not scholarly defenses of their views, Gushee raises significant issues overlooked by each. While Gushee has constructive push back on each theorist, but it's safe to say that he proverbially "goes to war" with Patterson's essay on just war theory. I wonder if it would have been helpful to allow Patterson, who clearly has a different perspective than the other contributors, a chance to respond to Gushee's criticism. Some form of a rejoinder would have been interesting to this reader, that's for sure. While Gushee raises some seriously good questions about just war theory, in my limited exposure, just war theory advocates have answers. Whether they are convincing is another issue altogether. This, of course, is a minor criticism. Gushee's observation that the first few essays are related to the relationship of peacemaking (or just war) to the state and the other essays focusing on the relationship of peacemaking to the church was interesting too, especially in hindsight.
Overall, Evangelical Peacemakers is an excellent introduction to peacemaking, conflict resolution, Christian and Muslim interaction, etc. The essays are written well and though they are certainly intellectual, they are not extremely technical. Therefore, I would recommend Evangelical Peacemakers to anyone interested in these subjects. It would make a great addition to discussions in theology pubs, reflective small groups, or in the libraries of anyone who is involved in peacemaking. In other words, I'd recommend Evangelical Peacemakers to everyone! It's a great introductory resource to applying peacemaking principles.
Pick up Evangelical Peacemakers through Wipf and Stock Publishers or Amazon today!
*I received a complimentary copy of this book in exchange for an unbiased review*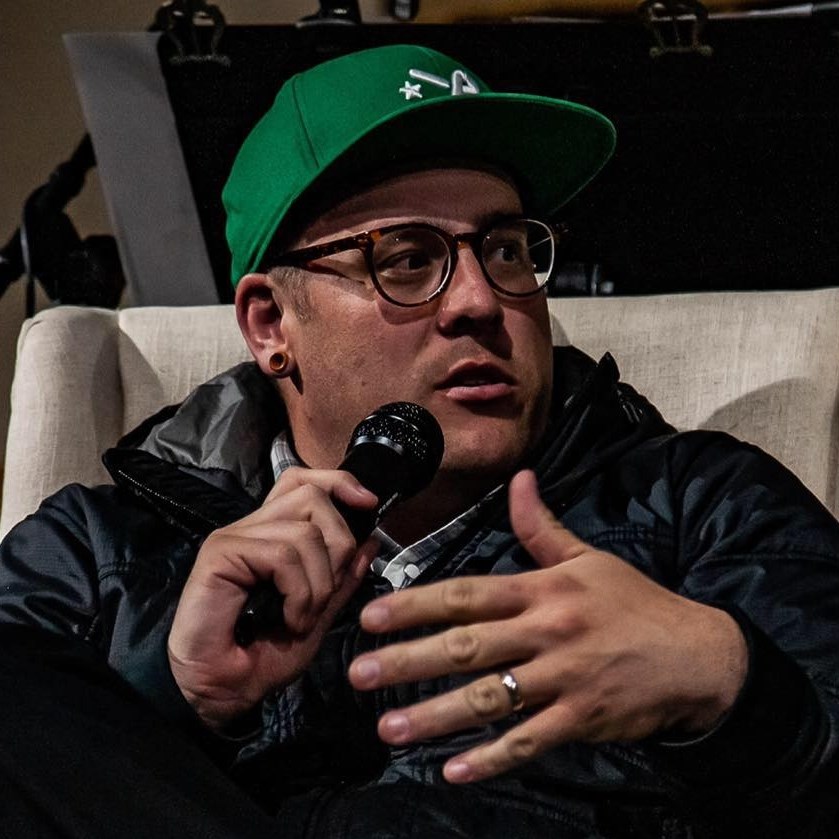 Luke is a pastor-theologian living in northern California, serving as a co-lead pastor with his life, Dawn, at the Red Bluff Vineyard. Father of five amazing kids, when Luke isn't hanging with his family, reading or writing theology, he moonlights as a fly fishing guide for Confluence Outfitters. He blogs regularly at LukeGeraty.com and regularly contributes to his YouTube channel.