I'm often asked by pastors which books by Wright they should read and I used to always refer them to the Christian Origins and the Question of God series because, quite frankly, you can't be into NT studies without having interacted with his works in that series. His book on the Resurrection is one of the best. But the reality is that many pastors will probably not wade through the 800+ pages of scholarly writing. But Wright is not only a phenomenal scholar for the academic world; he's also a huge thinker for the church. Therefore, I would recommend the following books for most people:

Simply Christian: Why Christianity Makes Sense – If you have people who you'd like to introduce the Christian faith to, this is a great book. It's kind of a modern Mere Christianity. Much that is covered would, in my opinion, fall into the category of "what is the meaning of life?" Wright answers big questions, questions that most people find themselves asking. Personally, I wouldn't mind reading this book with someone who wasn't a Christian as a discussion starter. Not only is it a good Christian apologetic, it also effectively strengthens the convictions of the Christian worldview.
Simply Jesus: A New Vision of Who He Was, What He Did, and Why He Matters – Despite the differences that some may have with some of Wright's views, his work on the historical Jesus has essentially put the nail in the coffin on more than one radical view undermining the Christian faith (e.g., his responses to the Jesus Seminar). In Simply Jesus, Wright seeks to really look at the person and demands of Jesus. Who was he? What did he say? What did he do? What is his challenge to us? This is a good introduction to a basic Christology.
Scripture and the Authority of God: How to Read the Bible Today – In many ways, Wright attempts to take the best of both conservative and liberal scholarship. Rather than dismissing all critical approaches to the Bible, Wright attempts to find the strengths of some approaches while also challenging the wooden literalistic reading that some Christians use. I'm not convinced by all that Wright says, but I find much of it quite helpful in drawing out some of the problems with the way that different Christians approach Scripture. This is a good book to start the discussion on how Scripture functions as an authority and how it should be read.
After You Believe: Why Christian Character Matters – This builds upon many of the questions raised in Simply Christian. Wright gets to the point quickly in challenging Christians to understand that our action (and lack of!) matters. Christians must stand against social injustices and work at living out the ethics of the kingdom. This is a very challenging book that would be a great followup to Simply Christian. Why sit by and watch when you can participate in the work of the kingdom of God?
Surprised by Hope: Rethinking Heaven, the Resurrection, and the Mission of the Church – Thanks to the Left Behind series, people in the United States are pretty confused about what the future holds. There is, of course, a lot of interest. But the Left Behind series offers only one eschatological option, an option that a great many Christians disagree with (including myself!). As I've talked to many Christians, I've come to the conclusion that when it comes to the subject of the end times, folk theology is more informing on people's views than the Bible. Wright masterfully addresses the concerns and lays out one of the best recent intro's to the subject there is. I differ a bit with some of his views, but share enough concerns about Dispensationalism that I can't recommend this enough.
There you have it. Some books by N. T. Wright that everyone should read!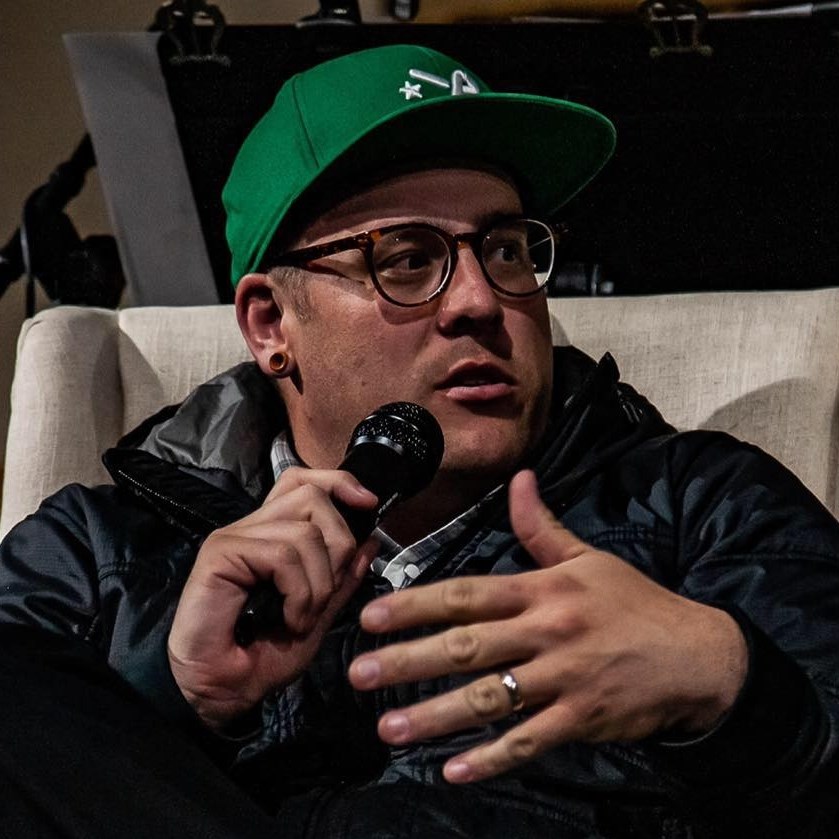 Luke is a pastor-theologian living in northern California, serving as a co-lead pastor with his life, Dawn, at the Red Bluff Vineyard. Father of five amazing kids, when Luke isn't hanging with his family, reading or writing theology, he moonlights as a fly fishing guide for Confluence Outfitters. He blogs regularly at LukeGeraty.com and regularly contributes to his YouTube channel.