My wife and I were talking about missions and discussing how different people have a lot of different opinions on who or where we should place our "mission priorities." Some people seem to think we should put 100% of our focus towards third world countries and specifically do our best to reach out to people groups that have yet to hear the gospel. Other people look around their immediate context and see plenty of people who have needs, so they reflect the opinion that we should stay put and focus on the people around us. How can we go to others if we haven't gone to the people living next door?
I've often found these two ideas kind of similar to how I've heard different Americans speak. Some look at how "blessed" we are as a country and believe we should do our best to share that wealth with the less fortunate and others look a little deeper at how "blessed" we are and see some holes and cracks in society that are filled with people who also have needs.
Over and over these two different perspectives present their case for why we should pick a particular focus and stick with it.
So my wife and I had a good discussion about it and both acknowledged that people should certainly follow where they believe the Lord is leading. I'd hate to tell someone that they must do exactly what I believe to be the best missionary plan because I really don't have one particular plan. Yet I have somewhat of a "controlling" theme that does inform my commitments.
Acts 1:8 is my "mission controller."

That is to say that when our beloved Luke write the eighth verse of the first chapter of his second historical narrative, I think he help provide two things: (1) a way of reading Acts and (2) a way of thinking about missions. Allow me to expand this:
(1) Acts 1:8 is a way of reading the book of Acts: We are told that the early church would be witnesses in Jerusalem, Judea and Samaria, and to the ends of the earth. The gospel would work it's way out from their immediate context, their surrounding context, and far beyond. Well we see this pattern followed throughout the book of Acts. The early chapters narrate how the gospel spread amongst the Jews in Jerusalem (Acts 2-7). Then we transition to the surrounding areas, like when Philip went to Samaria (Acts 8). Shortly after this, we see the gospel exploding far beyond Jerusalem and making it's way towards the far reaching corners of the Roman Empire (the rest of Acts). Acts 1:8 has been seen as a way of "foretelling" what Luke would then write. We may not fully know if this was Luke's intention, but it sure makes a lot of sense.
(2) Acts 1:8 gives us the pattern the early church followed. They were committed to both local and immediate needs as well as the needs of people surrounding them and even as far away as the ends of the earth. Why? Because Jesus said they would be witnesses there. Clearly the Holy Spirit would empower those believers to take the gospel everywhere as it would break through all cultures and all ethnic groups and all language barriers. And it's still happening today…
So what's my commitment for missions? It's local (Stanley and Thorp, WI); it's surrounding areas (Joplin, MO; Arkansas; etc.); and it's to the ends of the earth (Nepal, Africa, etc.). I want God to expand the true worship of Jesus through my life amongst all people, everywhere.
What do you think? Do you think Acts 1:8 sets up some sort of pattern to follow? Have you ever felt called towards missions?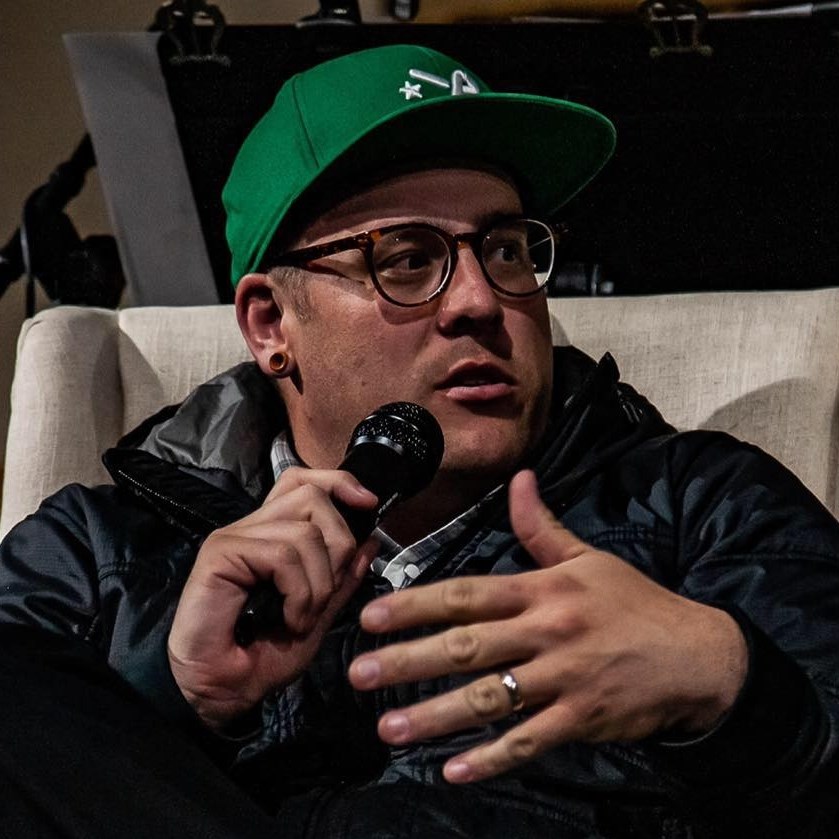 Luke is a pastor-theologian living in northern California, serving as a co-lead pastor with his life, Dawn, at the Red Bluff Vineyard. Father of five amazing kids, when Luke isn't hanging with his family, reading or writing theology, he moonlights as a fly fishing guide for Confluence Outfitters. He blogs regularly at LukeGeraty.com and regularly contributes to his YouTube channel.