Commenting on Revelation 5:1-14, Grant Osborne writes,
"The exalted majesty of God in chapter 4 leads to the exaltation of the Lamb, also at "the center of the throne" (5:6) and also celebrated in worship (5:8–14). The unity of God and the Lamb is obviously a major emphasis of these two chapters. As Bauckham (1993a: 58–63; 1993b: 133–40) brings out, worship throughout the Bible is completely monotheistic, intended to separate God from his creatures (the worship of whom constitutes idolatry). Even angels refuse worship (19:10; 22:8–9). In these two chapters the worship of God (4:8–11) leads to the worship of the Lamb (5:8–12), and this in turn leads to the worship of God and the Lamb by the whole of creation (5:13). It is clear that God and the Lamb are one (John 10:30, "I and the Father are one")… On the whole, chapter 5 portrays the transfer of authority from God to the Lamb… From the center of the throne, God and the Lamb will together direct the judgment poured down upon the earth-dwellers. First, God transfers the scroll from his "right hand" (see 1:16) to the Lamb, who also is "worthy" (5:2, 9, 12). The early verses of the chapter focus on the fact that no human or even celestial agency will suffice. Only the Lamb has the power to open the seals. The worship of the Lamb parallels the worship of God and again is the necessary prelude to judgment. The Lamb has purchased the people of God by his blood sacrifice (v. 9) and thereby rendered himself "worthy" to lead also in judgment (6:1–2). The cross is the basis of both divine love (redemption) and justice (judgment)." – Grant R. Osborne, Revelation (Baker exegetical commentary on the New Testament), pp. 245–246 (emphasis mine).
In Revelation 5 we see the exalted Lamb of God given authority to offer both divine love (redemption) and justice (judgment)… all on the basis of the cross. Beautiful.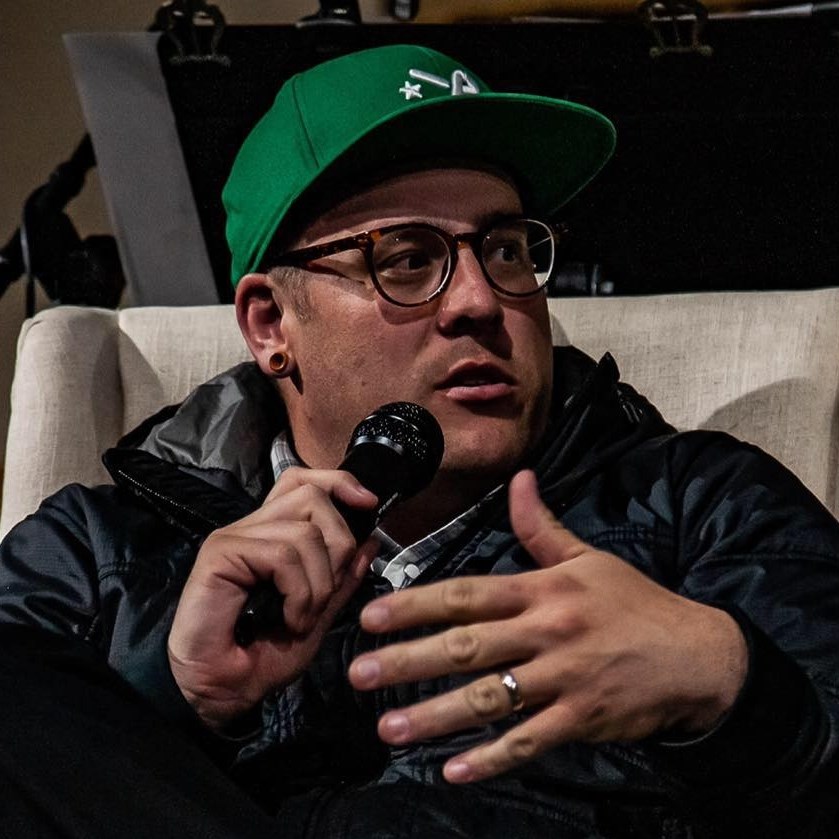 Luke is a pastor-theologian living in northern California, serving as a co-lead pastor with his life, Dawn, at the Red Bluff Vineyard. Father of five amazing kids, when Luke isn't hanging with his family, reading or writing theology, he moonlights as a fly fishing guide for Confluence Outfitters. He blogs regularly at LukeGeraty.com and regularly contributes to his YouTube channel.