[This is a continuation of our thoughts on "revival" – See the previous posts here and here. We are simply exploring what some people consider revival to entail. This does not mean that we necessarily hold to these perspectives. We'd love to hear your thoughts too.]
Now this type of revival is really popular with some people. The be all and end all of revival is about people not doing stuff. Not only is it about not doing stuff, it's about being against things. If you aren't abstaining from just about everything and if you aren't against everything, you probably haven't experienced revival.
It all started when the pastor preached on why drinking alcohol was a sin. Never mind the fact that he didn't give you a specific Scripture, he did tell you that it was sin and everyone knows that pastors are always right. But drinking beer isn't the only sin. It's a very bad sin, but it's not the worst sin you can do. Drinking beer and smoking a cigar is worse. And so is gossip. Oh, and if you wear t-shirts and have long hair, you need to repent. Lying? Check. Stealing? Check. Punching people in the face? Double check. Drinking beer? Check (had to make sure to mention it twice). Looking at pornography? Check. Disobeying your pastor? Check. Thinking for yourself? Check… wait, I mean… errrr.
So you have a really long list of things that you can't do. Most of them aren't that big of a deal, but a couple of them are pretty big. You can't listen to music anymore. Even most Christian music is actually evil because they have drums in them and drums were started in Africa and someone once said that Africa is where the devil lives. So avoid drums too.
This brings me to what we should be against. We're against democrats. In fact, we hate them. They are evil. We're against abortion. We're against civil rights. We're against your freedom of speech if you don't say what we want you to say. Did I mention we're against democrats? We're also against any and every denomination other than ours. We're against television. We're against movies. Heck, we're against all creative arts.
Just to be fair we should say that we're not against everything. We love Walmart. We also like judging people. And we're Republicans because God is a Republican. Everything else, we hate.
We're about being holy. And being holy means you don't do anything. You would be the most holy person in the world if you just sat in your bathtub continually washing yourself in scalding hot water with lots of soap. Revival is about being clean and not doing things.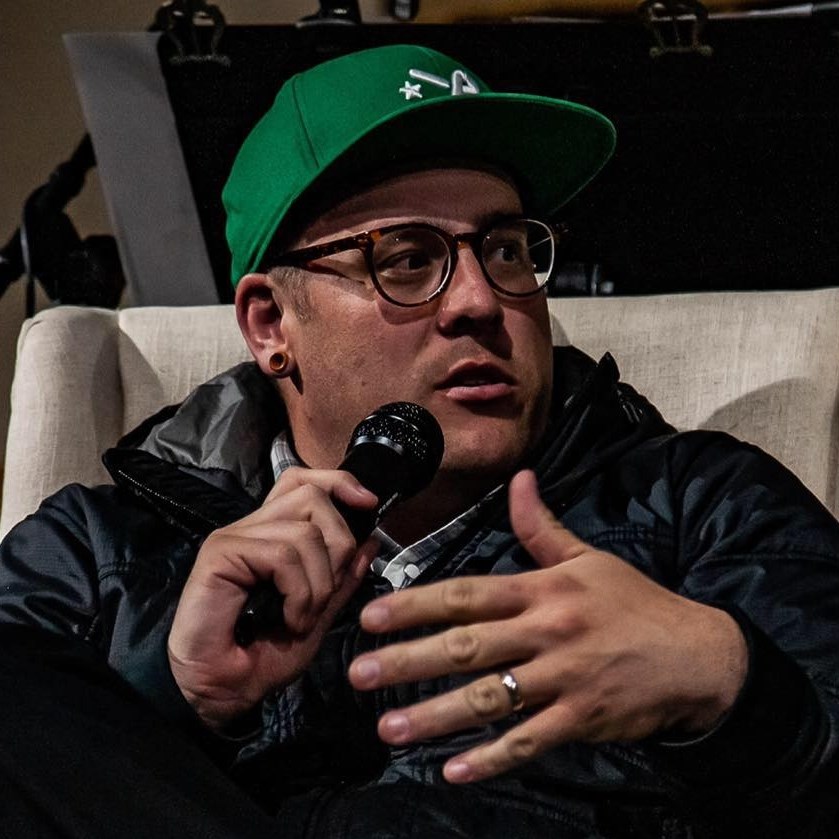 Luke is a pastor-theologian living in northern California, serving as a co-lead pastor with his life, Dawn, at the Red Bluff Vineyard. Father of five amazing kids, when Luke isn't hanging with his family, reading or writing theology, he moonlights as a fly fishing guide for Confluence Outfitters. He blogs regularly at LukeGeraty.com and regularly contributes to his YouTube channel.