A lot's going on in my head right now. I just spent a bit of time reading some very interesting blogs on the subject of preaching, sermon notes, the differences between lectures and sermons, and some interesting technological additions to the pulpit. This is going to be a bit random, but perhaps you'll be interested to take a journey with me for this little collection of thoughts being nicely packaged in the form of a blog…
First, I started hanging out at Colin Adams' Unashamed Workman recently, and today there was an interesting picture of a Sony Ebook Reader. An Ebook Reader is basically a small electronic "book" that one can store literally hundreds to thousands of electronic books on. And some preachers are beginning to take them into the pulpit as sermon notes. I kind of like that idea. It's small and compact and would fit nicely next to my slimline ESV! But it costs roughly $300 and I'm quite sure no one loves me enough to get me one! Well, maybe my wife, but I'm not sure if I want her spending her money on this for me… maybe… we'll see.

This kind of raises some interesting thoughts about sermon notes. I can't tell you how many books I've read about sermon preparation and homiletics. Most of them have been pretty boring and extremely repetitious but several have been phenomonally helpful. Some suggest preachers should use manuscripts, others suggest preachers memorize notes, and others reject the idea or preparation and encourage "free" preaching. Hmm… I find myself either going into the "pulpit" (a music stand) with either a rather detailed outline or a very basic outline – either/or. Very, very rarely do I use a manuscript. I just have a hard time staying focused and "in the pocket" with a manuscript, kind of the opposite how most preachers work, I suppose. I like to have an outline and I like to have flexibility. And an Ebook Reader may be very helpful in this respect. I wonder which one would be a good one to take into the pulpit? Anyway, it's kind of interesting how different preachers use different methods of sermon preparation…
Josh Harris, author of I Kissed Dating Goodbye, recently posted the sermon notes of quite a few well known preachers (here). You get to see the notes of Mark Dever, C.J. Mahaney, Tim Keller, and even Mark Driscoll (as well as others). It's pretty interesting to see how other preachers form and develope their sermons and to get a glimpse of what they take into the pulpit. Driscoll's notes are funny. I've actually done the yellow-stick-pad-manuscript more times than I care to admit 🙂
Finally, some time ago I read a wonderful explanation of the difference between preaching and teaching lecturing @ the Irish Calvinist. Erik writes,
Why do some guys walk to the pulpit and from first word to last seems to be clicking, dripping with passion, demonstrating some brokenness, and a visible burden for their people to 'get it'? While others are able to deliver a biblically faithful message but seem to lack that extra 'something' that makes a good sermon different?

I think it comes down to what one is doing in the pulpit. There is a difference between being a lecturer and a preacher. A lecturer may get all of the points correct, be elegant, engage you with humor, and even give you something to think about as you leave. The preacher, on the other hand, has been powerfully affected by the truth that he is proclaiming. He himself has spent a considerable time canvassing his own heart for agreement with the text's proposition. Where there is a deviation from the divine will the preacher has bent his own will through prayer and meditation that he might be aligned with heaven in truth. Furthermore, the preacher is one who has worn out a path to the throne of grace petitioning for the hearts of his people to 'get it'. The preacher is convinced of the urgency and power of the message; he really believes that what he is about to say is exactly what God wants these people to hear, therefore, it is the most important thing in the world for them to attend to at that very moment.
Oh that the Holy Spirit would anoint the preaching of every man! I greatly admire how John Piper explains preaching. He notes that preaching is expository, meaning "that preaching aims to exposit, or explain and apply, the meaning of the Bible." Preaching is exultation because the task is to "exult over what is in the Bible." Piper couldn't be any clearer when he boldly declares that "preaching does not come after worship in the order of the service. Preaching is worship." Whoa!
Piper closes with the following clarifying remarks regarding what to expect from his preaching…
"If you're used to a twenty-minute, immediately practical, relaxed talk, you won't find that from what I've just described.

I preach twice that long;
I do not aim to be immediately practical but eternally helpful;
and I am not relaxed.

I standing vigilantly on the precipice of eternity speaking to people who this week could go over the edge whether they are ready to or not. I will be called to account for what I said there."
Wow.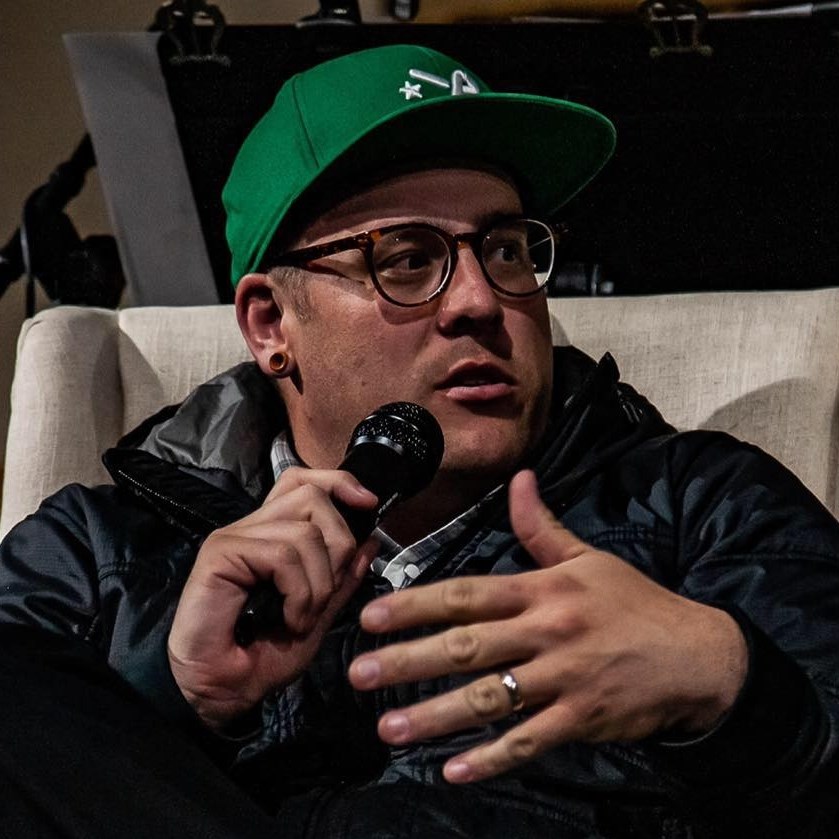 Luke is a pastor-theologian living in northern California, serving as a co-lead pastor with his life, Dawn, at the Red Bluff Vineyard. Father of five amazing kids, when Luke isn't hanging with his family, reading or writing theology, he moonlights as a fly fishing guide for Confluence Outfitters. He blogs regularly at LukeGeraty.com and regularly contributes to his YouTube channel.