Dear church person,
Blessings and grace to you!
My name is Luke Geraty and I'm a pastor-theologian living in beautiful northern California and my family of seven have been participating in the "stay at home" order as much as possible. We also have two dogs, a cat, two lizards, a tortoise, fifteen chickens, and two ducks. So far all of them minus one chicken have respected the "stay at home" order… but thankfully we found that little chicken!
Before I share a few thoughts, I want you to know that I have made it a point to regularly pray for the global church and have asked for the Holy Spirit to give each of you a measure of grace and a sense of God's presence and love. I know this has been really hard for everyone. And it's because of that, I hope you'll take the time to consider what I'm about to say.
First of all, your pastors(s) love you. No… you don't understand — they love you deeply. If they are at all like me, and I'm probably among the worst, they spend HOURS every week praying for people, checking in with people in-between phone calls and answering emails or texts or Facebook messages or Instagram direct messages or tweets or… well, you get my point. Oh, and I'm not even going to mention the Zoom meetings. But the reason why they are so involved in all of these mediums is because they know that you are going through a LOT right now. They know that many of you are struggling with the fears and anxieties related to your employment, lack of employment, financial situation, etc. They know that you are trying to figure out how to home school and work from home and keep your children's attention spans. They know this and that's why they are trying to be available.
Second, your pastor is trying to balance faithfulness to God and wisdom amongst the community. On one side of the coin there are people who think churches should never have closed. On the other side of the coin, there are some who think churches shouldn't have public gatherings for the rest of 2020. And these people are all part of the church and seem to think that their view and perspective is the only perspective to consider. At least judging by your social media engagement, that's my impression. For example:
There are arguments about whether Christians should or shouldn't wear masks.
There are arguments about conspiracy theories, lack of conspiracy theories, what constitutes a conspiracy theory and whether or not conspiracy theories should have the same "freedom of speech" protection as everything else.
There are arguments about this all being a hoax, the end of the world, or everything in-between.
Can you lean on the side of grace and mercy and kindness while holding your convictions? Please? For the love of God?
The fact of the matter is that there is SO. MUCH. INFORMATION. Let me see that again — the Internet is full of articles and videos that confirm what everyone believes.
Third, in addition to being faithful to God and attempting to create content that keeps people engage and connected to community, we have to make decisions about opening or reopening and it's really stressful. There are some concerns about singing in church that need to be considered, as a church in Washington state had a terrible experience and a church in Calgary also learned. As we seek to understand the risks associated with whether or not to start public worship gatherings, realize that we are doing our best to remain faithful to God while also making sure that you and the other people in our community don't die. Okay… maybe that's a bit extreme, but I seriously have concerns about a second wave and how that might impact the lives of people I deeply love and care about. You may have the luxury of making the decision that you are fine with being exposed or contacting COVID19 but we do not have the luxury of not considering the impact that could have on hundreds upon hundreds of people.
So can you please give your pastors some grace and stop posting passive aggressive things on social media that are directed at them and other church leaders? You do not share the same responsibility that they have.
Can you commit to praying for your church leaders?
Would you mind reaching out to them and let them know you appreciate them?
Most of us are not scientists or medical doctors and we're likely processing the same amount of information you are. We have our opinions and this letter is in no way, shape, or form an endorsement of any political party of particular perspective related to closing, opening, or anything else. This is simply an open letter asking you to be gracious and loving toward the people you have said you care for, honor, and learn from. This is an appeal to give them space and to remain committed to the community that is committed to you, even if it means you don't agree with everything going on. It's actually okay to disagree with people and love them regardless. Pastors do it all of the time.
Signed,
A pastor.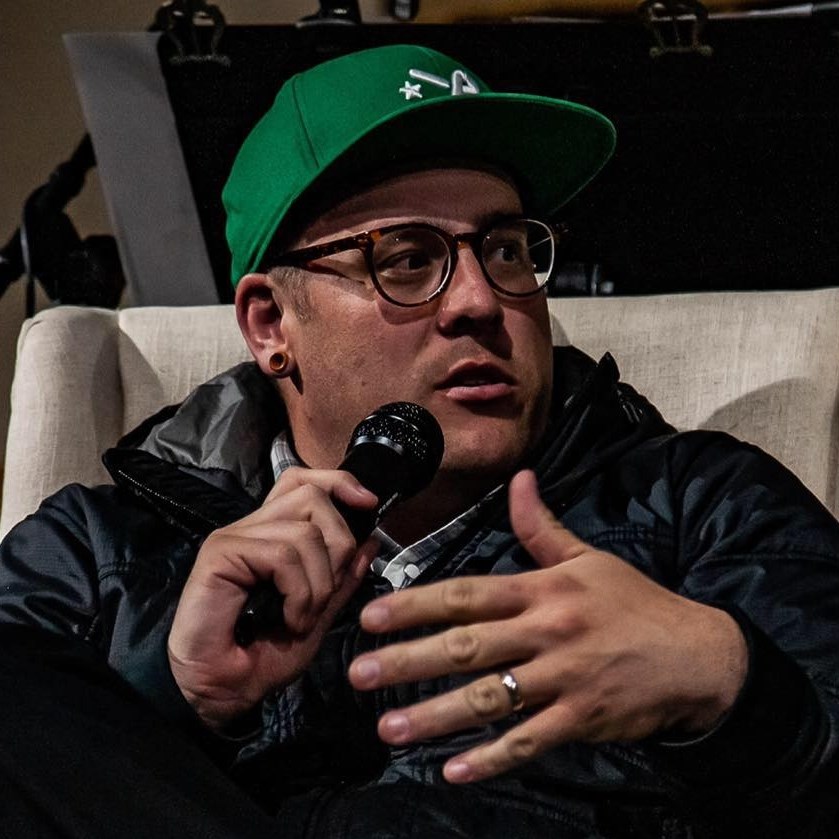 Luke is a pastor-theologian living in northern California, serving as a co-lead pastor with his life, Dawn, at the Red Bluff Vineyard. Father of five amazing kids, when Luke isn't hanging with his family, reading or writing theology, he moonlights as a fly fishing guide for Confluence Outfitters. He blogs regularly at LukeGeraty.com and regularly contributes to his YouTube channel.