In this #theovlog, I share some resources in support of women in leadership in the Church! If you are looking for helpful books from a range of biblical scholars, theologians, pastors, etc. — check the video and links below 👇🏽
Book Recommendations:
"Paul and Gender: Reclaiming the Apostle's Vision for Men and Women in Christ," by Cynthia Long Westfall (https://amzn.to/2ZzfhLw).
"Bourgeois Babes, Bossy Wives, and Bobby Haircuts: A Case for Gender Equality in Ministry," by Michael Bird (https://amzn.to/2RkP0h4).
"Wealth in Ancient Ephesus and the First Letter to Timothy: Fresh Insights from Ephesiaca by Xenophon of Ephesus," by Gary Hoag (https://amzn.to/2IpYpAX).
"Why Women Must Learn in Quietness and Submission: Xenophon of Ephesus and 1 Timothy 2," by Gary Hoag (YOUTUBE VIDEO: https://youtu.be/tsyQlaC0btY).
"The Apostle Paul & Women in the Church," by Don Williams (https://amzn.to/2WLgD3S).
"Paul, Women, and Wives: Marriage and Women's Ministry in the Letters of Paul," by Craig Keener (https://amzn.to/2IWeLAk).
"Slaves, Women and Homosexuals: Exploring the Hermeneutics of Cultural Analysis," by William J. Webb (https://amzn.to/2ZCaqJx).
"Giving Women the Same Interpretive "Freedom" As Slaves," by Luke Geraty (http://bit.ly/2Ez3ROD).
"The Journey Back to Eden: Restoring the Creator's Design for Women and Men," by Glen Scorgie (https://amzn.to/2ZyGSMU).
"Discovering Biblical Equality: Complementarity Without Hierarchy," edited by Gordon D. Fee (https://amzn.to/2WLvCec).
"Women Deacons in the Early Church: Historical Texts and Contemporary Debates," by John Wijngaards (https://amzn.to/2ITnfZ5).
"Christian Women in the Patristic World: Their Influence, Authority, and Legacy in the Second through Fifth Centuries," by Lynn H. Cohick (Author), Amy Brown Hughes (https://amzn.to/2IrqUyq).
"Emboldened: A Vision for Empowering Women in Ministry," by Tara Beth Leach (https://amzn.to/31GDn92).
"The Gender Knot: Unraveling Our Patriarchal Legacy," by Allan Johnson (https://amzn.to/2Iq7CZZ).
"Relationshift: Changing the Conversation about Men and Women in the Church," by A. Sue Russell and Jackie Roese (https://amzn.to/2WRKrMi).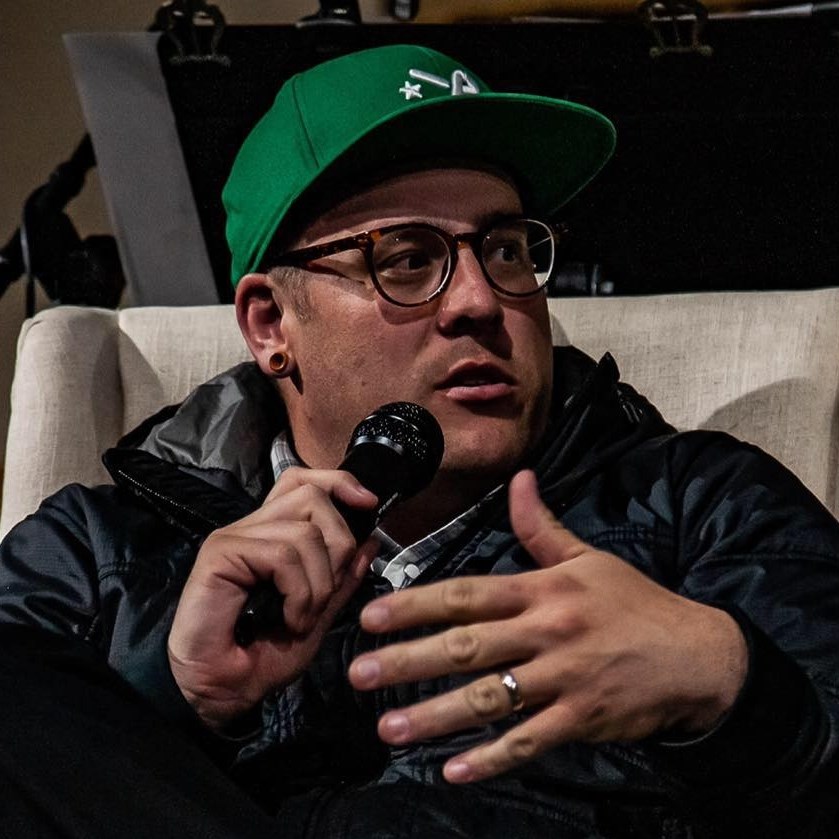 Luke is a pastor-theologian living in northern California, serving as a co-lead pastor with his life, Dawn, at the Red Bluff Vineyard. Father of five amazing kids, when Luke isn't hanging with his family, reading or writing theology, he moonlights as a fly fishing guide for Confluence Outfitters. He blogs regularly at LukeGeraty.com and regularly contributes to his YouTube channel.