Continuing my tradition of writing something in honor of International Women's Day, I'd like to suggest six important books written by women addressing issues related to women within the Church:
Paul and Gender: Reclaiming the Apostle's Vision for Men and Women in Christ by Cynthia Long Westfall. This was probably my favorite book of 2017. Cynthia is a fantastic author and a seriously legit NT scholar. If you have questions about what the Apostle Paul meant concerning gender in the New Testament, this book is a must read. The publisher's summary of the book states:
"Respected New Testament scholar Cynthia Long Westfall offers a coherent Pauline theology of gender, which includes fresh perspectives on the most controverted texts. Westfall interprets passages on women and men together and places those passages in the context of the Pauline corpus as a whole. She offers viable alternatives for some notorious interpretive problems in certain Pauline passages, reframing gender issues in a way that stimulates thinking, promotes discussion, and moves the conversation forward. As Westfall explores the significance of Paul's teaching on both genders, she seeks to support and equip males and females to serve in their area of gifting."
Christian Women in the Patristic World: Their Influence, Authority, and Legacy in the Second through Fifth Centuries by Lynn H. Cohick and Amy Brown Hughes. This is an excellent book that will help readers better understand the role of women in the early church and provides some fantastic examples of women from the Patristics that pastors and teachers can utilize. Lynn is one of my favorite New Testament scholars, having written numerous commentaries and books toward understanding the early church. The publisher's summary states:
"From facing wild beasts in the arena to governing the Roman Empire, Christian women–as preachers and philosophers, martyrs and empresses, virgins and mothers–influenced the shape of the church in its formative centuries. This book provides in a single volume a nearly complete compendium of extant evidence about Christian women in the second through fifth centuries. It highlights the social and theological contributions they made to shaping early Christian beliefs and practices, integrating their influence into the history of the patristic church and showing how their achievements can be edifying for contemporary Christians."
Women Leaders and the Church: Three Crucial Questions by Linda L. Belleville. Linda has been involved in discussions about the role of women within the church for quite some time. Her essay in Two Views on Women in Ministry is somewhat of a "classic" and laid the exegetical and theological grounding for why the Egalitarian viewpoint is most convincing. In this book, she addresses three important questions and provides a sustainable argument to empower women to lead when gifted to do so. The publisher summarizes the book as:
"This refreshingly balanced treatment compares women's roles in contemporary society and church to women's roles in ancient Jewish, Greek and Roman societies and the early church."
Emboldened: A Vision for Empowering Women in Ministry by Tara Beth Leach. I actually just started reading this on my kindle after purchasing a paper copy and passing it around to various people in my church. Thus far, I love it. Tara is a great author and writes a compelling and transparent summary as to why churches need to empower women in ministry. The publisher writes:
"Throughout Scripture and church history, women have been central to the mission of God. But all too often, women have lacked opportunities to minister fully. Many churches lack visible examples of women in ministry and leadership.

Tara Beth Leach, senior pastor of her denomination's flagship church, issues a stirring call for a new generation of women in ministry: to teach, to preach, to shepherd, and to lead. God not only permits women to minister; he emboldens, empowers, and unleashes women to lead out of the fullness of who they are. The church cannot reach its full potential without women using their God-given gifts. Leach provides practical expertise for how women can find their place at the table, escape imposter syndrome, face opposition, mentor others and much more.

Women who read this book will be inspired to use their gifts to edify the body of Christ and advance the kingdom of God. Men who read it will be inspired to embolden the women in their midst. When women teach, preach, lead, evangelize, pastor, and disciple, the church's imagination expands to better reflect God's story and hope for the world."
Reclaiming Eve: The Identity and Calling of Women in the Kingdom of God by Suzanne Burden, Carla Sunberg, and Jamie Wright. After preaching a sermon on Mary that included thoughts on restoring Eve (largely influenced by Mary and Eve), I noticed that Eve gets a terribly bad rap throughout much of church history. In this book, the authors do a great job of calling women to leave behind shame and embrace their identity in Christ. Super helpful toward understanding some of the challenges women face in the church. The publisher states:
"'For many of us, it is Eve's sin that defines her. . . Truly when the church focuses the entire problem of sin and the destruction of relationships on women, we have a problem.' As a woman, do you sometimes feel inferior, resigned to a self-image that seems second-best? Do you feel strong in your faith but wonder, how does God see me? Do you look around and realize you don't fit into a typical mold? Every daughter of Eve faces an identity crisis at some time in her life. And many of us wonder where we fit in on a regular basis. While writing Reclaiming Eve, authors Suzanne Burden, Carla Sunberg, and Jamie Wright set out to discover what scripture says about every woman's identity. What they uncovered will help women, no matter their stage in life, find freedom to become all they can be in God's kingdom. Whether you feel discouraged and damaged or desire a greater understanding of your spiritual condition, this book will help you embrace your identity as one reclaimed by Jesus Christ. Learn not only how to live, but thrive as a child of God and a daughter of Eve."
Making Sense of Motherhood: Biblical and Theological Perspectives edited by Beth M. Stovell (my review here). This, in my opinion, needs to be ready by every pastor who has anything to do with planning a Mother's Day service. And by anyone who has a mother. And anyone influencing mothers. Basically, it needs to be read by everyone, especially those into theology. The contributors are excellent and the essays so helpful. I especially loved learning about Louise Gosbell and her work on disabilities within the church (something I'm equally passionate about and have written about here and here). The publisher states:
Motherhood provides a crucial place for exploring human life and its meaning. Within motherhood lies a deep tension between the pain, crisis, and association with death in motherhood and the joy, transformation, and life in motherhood. Few metaphors in Scripture (or in life) stand so firmly between life and death, love and loss, and joy and deep pain. After all, motherhood's meaning in part comes again and again at these crucial crossroads. Thus, motherhood has powerful implications for our biblical and theological understanding.

Bringing together Jewish and ecumenical Christian scholars from North America, Oceania, and South America, this edited volume provides biblical and theological perspectives on understanding motherhood. The authors reflect upon a selection of biblical texts, systematic theologians, and Christian spiritual traditions to dialogue with the experience of maternity in its diverse manifestations. The purpose of the book is to provide essays that–through these biblical and theological lenses–engage the question of motherhood today, from the experience of pregnancy and birth, to raising children, to losing children and coping with grief. In this way, this volume helps to "make sense" of the complexity of motherhood.
Get these books! They are excellent and give excellent examples of how women have so much to contribute as teachers and pastors and biblical-theological scholars to the Church. You can also check out The Junia Project for more examples of excellent resources.
What are your favorites biblical-theological resources written by women?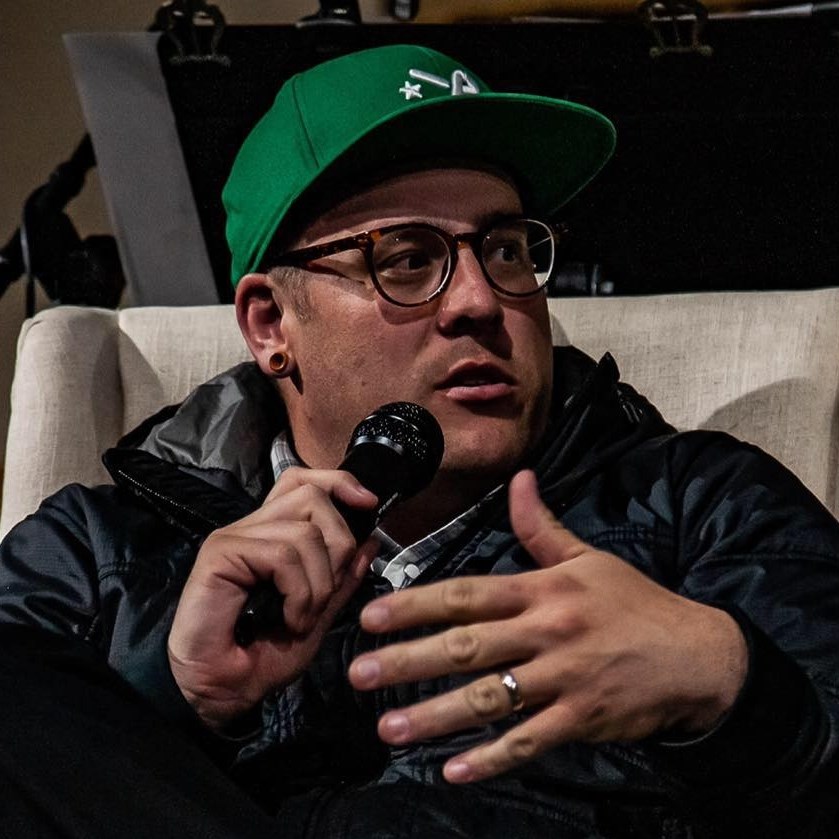 Luke is a pastor-theologian living in northern California, serving as a co-lead pastor with his life, Dawn, at the Red Bluff Vineyard. Father of five amazing kids, when Luke isn't hanging with his family, reading or writing theology, he moonlights as a fly fishing guide for Confluence Outfitters. He blogs regularly at LukeGeraty.com and regularly contributes to his YouTube channel.