If Jesus asked you to do more, would you? How about if Jesus asked you to slow down, would you? What if the Lord wanted you to both do more, slow down, and refocus? Socrates said "Beware of the barrenness of a busy life." In Sacred Rhythms, Ruth Haley Barton writes that "the point of the sabbath is to honor our need for a sane rhythm of work and rest." We need to rest regularly, a truth that many have learned the hard way. In addition, I am convinced we need to really focus on who and what God's called us to be, know, and do.
For the past three years I've been doing a lot of thinking about who and what God has called me to be, know, and do. Christian discernment is one of those crazy difficult practices that involves a lot more than flipping a coin. For me, it involves prayer, the authority of Scripture, prophetic words, the observations of those I am in community with, and what I'm going to call "providential circumstance."
I've held a tension of being a husband, father, pastor, and wannabe theologian. Until two years ago, I was quite happy doing whatever came my way because, quite frankly, I had a lot more time on my hands. Two years later, that's a different story. So I've spent a lot of time thinking about what God's will for my life is, what my future looks like, and what makes me happy. I don't want to be so bold as to assume anyone actually cares enough about me to warrant a blog post, but I do think the way I am thinking may help others as they are thinking on these things.
Discerning God's Will
Discerning God's will is both somewhat simple and somewhat challenging. On a general level, we can "know" God's will as we come under the authority of Scripture. Obeying Jesus' commands is so important that it's directly tied to experiencing eternal life (John 3:36). How do we know the general will of God for human beings? By reading (and understanding) Scripture. For example, the greatest commandment is to love God with all of our being and the second commandment is to love people (Matt. 22:34-40). We know that Scripture commands that we earnestly desire spiritual gifts (1 Cor. 12:31, 14:1), "rejoice always" and "pray without ceasing" (1 Thess. 5:16-17), as well as to regularly gather together with other followers of Jesus to encourage and build each other up (Acts 2:42; Heb. 10:24-25). Scripture is explicitly clear that it is God's will that his people be sanctified and abstain from sexual immorality (1 Thess. 4:3).
Additionally, followers of Jesus are told to "try to discern what is pleasing to the Lord" (Eph 5:10) and I would argue that this is not the same as just "knowing" the Bible. Though I'm one who believes in the authority of God's infallible Word (and I'll even use the words "reasonable inerrancy"), I realize that the Bible does not address every single situation that you and I will face. That's why believe a conversational prayer life is so important. Not only do we speak to God, we need to listen to what the Spirit is speaking to us (and I don't think that Scripture and the Spirit are antithetical).
So when it comes to discerning God's will, there are, if we are honest, a number of influences that shape us. Naive Christians will say things like, "The Bible alone shapes my choices" but thoughtful, historic, and orthodox Christians have wrestled with this epistemological challenge for literally centuries. I personally find the Wesleyan Quadrilateral (cf. Don Thorsen's The Wesleyan Quadrilateral: Scripture, Tradition, Reason, & Experience as a Model of Evangelical Theology) very helpful in this regards, acknowledging that Scripture, tradition, reason, and experience all play a role in shaping the way that we make choices. Wesley's quad is a helpful place for me to begin.
As I've spent time studying Scripture, considering the ecclesial tradition that I love and am a part of (the Vineyard), use my fallible reason, and consider the experiences I have had over the course of my life, I think I've reached some conclusions about my future and what makes me happy. I'll explain more of this shortly…
My Tentative Future
I could die tomorrow. I could also live for another forty years. I hope to live most of my life here in Wisconsin, serving as a pastor at Trinity Christian Fellowship (TCF). I also hope to stay in the same house and to write a lot more and to be a blessing to the Vineyard movement and beyond.
But God alone knows tomorrow (sorry, Open Theist friends). He alone knows the number of my days and knows what I'll be doing in the future.
That being said, I have some hunches… tentatively. Regarding what I'd call my "first order" priorities, I believe that first and foremost, God has called me to be a loving husband and father to my wife and five children. I believe Scripture is very clear about that responsibility (Eph. 5:25-33; 6:4). I also believe that God has called me to serve TCF as a pastor and that this congregation is where God has planted my heart. I love this local church. These are my two primary focuses in life. I am called to be a faithful husband, father, and then pastor.
The "second order" priorities that I believe God has called me to be a part of are in working with the Vineyard Small Town USA partnership, anything that can help with Multiply Vineyard, and in serving the Midwest North (specifically Northern WI). I am committing to these areas because (1) I have a huge passion for small towns, (2) believe in discipleship and church planting, and (3) know that God's called me to where I'm at.
In addition to these "first" and "second" order priorities, I want to write a lot more. I see this developing here on ThinkTheology.org as well as in books. Will I ever have a real book? Who knows. But I like writing and I believe God wants me to do more of it.
I've prioritized in this way because I find all of them as being quite "biblical" and also because I've had some very interesting prophetic words over the last few years. There have been about six very clear prophetic words that, at the time, seemed quite weird… yet they now seem to have clearly been from the Spirit. But that's a conversation for another day. Just know that in addition to reading Scripture and getting a lot of wise counsel, the Holy Spirit has seemed to clearly speak concerning some areas of my life. And I just obey and follow his lead…
What I Enjoy
I've found that I really like resourcing pastors and churches. I'm starting to understand why I have spent so much of my life (and money!) on education, ha ha! I am also becoming aware of my gifting (largely due to the help of some really important people in my life).
So for the time being, I'm going to do what I enjoy. That doesn't mean that everything that I enjoy isn't full of a lot of hard work or challenges. I love pastoring but pastoring is seriously the most difficult job I've ever done. Period.
I guess it's best to simply say that I have discerned that the things that I'm passionate about and enjoy just so happen to be the things that God's calling me to put more time and energy into.
The Challenge
All of this comes from a lot of prayer and discussion. I'm not 100% sure on all of it but I have most certainly become convinced that I need to, as a busy family man, pastor, and grad student, simplify my life a bit. I've needed to ask some really hard questions and to respond to what God seems to have been doing. I want to do all that I can to be faithful now as well as with a concern for longevity. My concern for spiritual formation and soul care implore me to discern well…
I'm sure much of this will change in the future and I am holding all that I have and do loosely. This is a season of continuing to develop and mature while doing the things that God wants me to do. All that Robert Clinton argues for in The Making of a Leader I find valuable. I want a sustainable life and following Jesus' lead is the only way forward!
**************************************
How do you make decisions?
What is God doing in your life?
I'd love to hear your thoughts!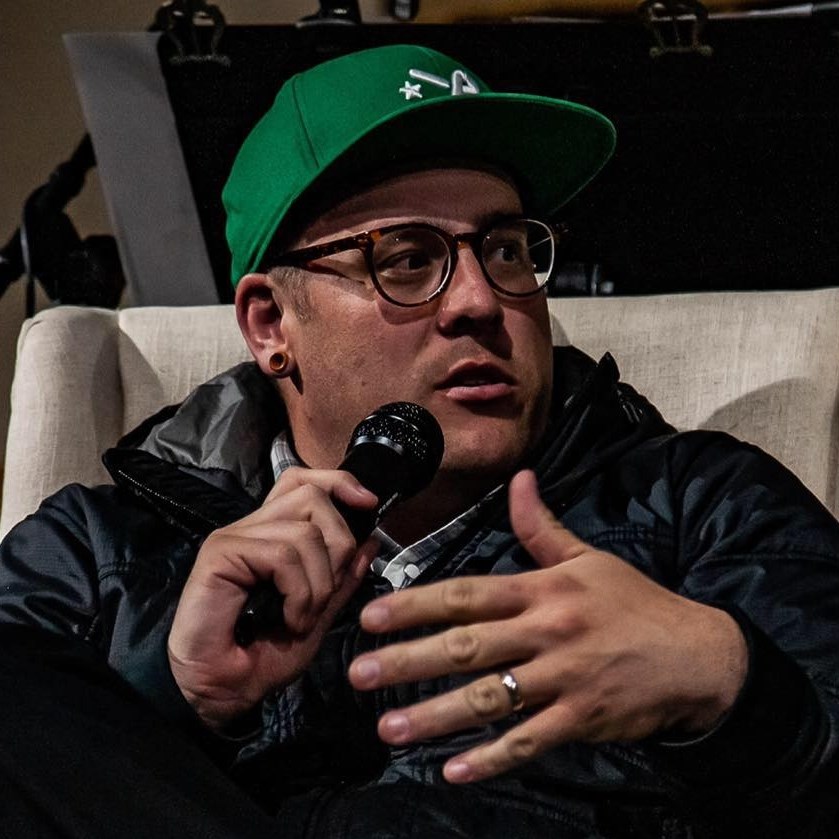 Luke is a pastor-theologian living in northern California, serving as a co-lead pastor with his life, Dawn, at the Red Bluff Vineyard. Father of five amazing kids, when Luke isn't hanging with his family, reading or writing theology, he moonlights as a fly fishing guide for Confluence Outfitters. He blogs regularly at LukeGeraty.com and regularly contributes to his YouTube channel.