The Book of Hebrews provides what is arguably the best narrative theology of the "communion of saints" in chapter 11. Often referred to as the "chapter of faith," the writer describes the faith of the Patriarchs and Prophets and a few others along the way. It's a beautiful descriptive passage, which describes these heroes of the faith with the following words:
"of whom the world was not worthy" (Heb. 11:38)
In addition to these wonderful "saintly sinners," we can read of many other Christians who have given up so much because of their love for and allegiance to Jesus. I love Christian biographies because they tend to cast a vision for living with an awareness for something greater than ourselves.
This week I was reading Walter J. Hollenweger's essay "After Twenty Years' Research on Pentecostalism" and was struck by a passing paragraph related to William Seymour. As most are aware, Seymour was an African American who is considered by many to be one of the primary early Pentecostals. Many often incorrectly reduce Pentecostalism (and the theology/praxis of Seymour) to focus primarily on subsequent Spirit Baptism and speaking in tongues, a perspective that I believe Dr. Allan Anderson has thoroughly debunked in his contributions to Studying Global Pentecostalism and his To the Ends of the Earth and An Introduction to Pentecostalism (all books which you should own, read, and consider!). Hollenweger writes:
"Seymour and his black brothers suffered bitterly. During Seymour's adult lifetime 3436 black persons were known to have been lynched, averaging two a week. Innumerable brutalities took place around him, many of them instigated by Christians. In spite of constant humiliation he developed a spirituality that in 1906 led to a revival in Los Angeles that most Pentecostal historians believe to be the cradle of pentecostalism. The roots of Seymour's spirituality lay in his past. He affirmed his black heritage by introducing Negro spirituals and Negro music into his liturgy at a time when this music was considered inferior and unfit for Christian worship. At the same time he steadfastly lived out his understanding of pentecost. For him pentecost meant more than speaking in tongues. It meant to love in the face of hate, to overcome the hatred with a whole nation by demonstrating that pentecost is something very different from the success-oriented American way of life." (p.5, emphasis mine)
Seymour, and his African American brothers and sisters, had a vision for something far greater than what they experienced in the early 1900's. For me, their quality of life is hard to understand in 2014. And I have a very difficult time understanding how people, especially those who claimed the name of Christ, could treat them so poorly, to put it mildly.
William Seymour, and his brothers and sisters… of whom the world was not worthy.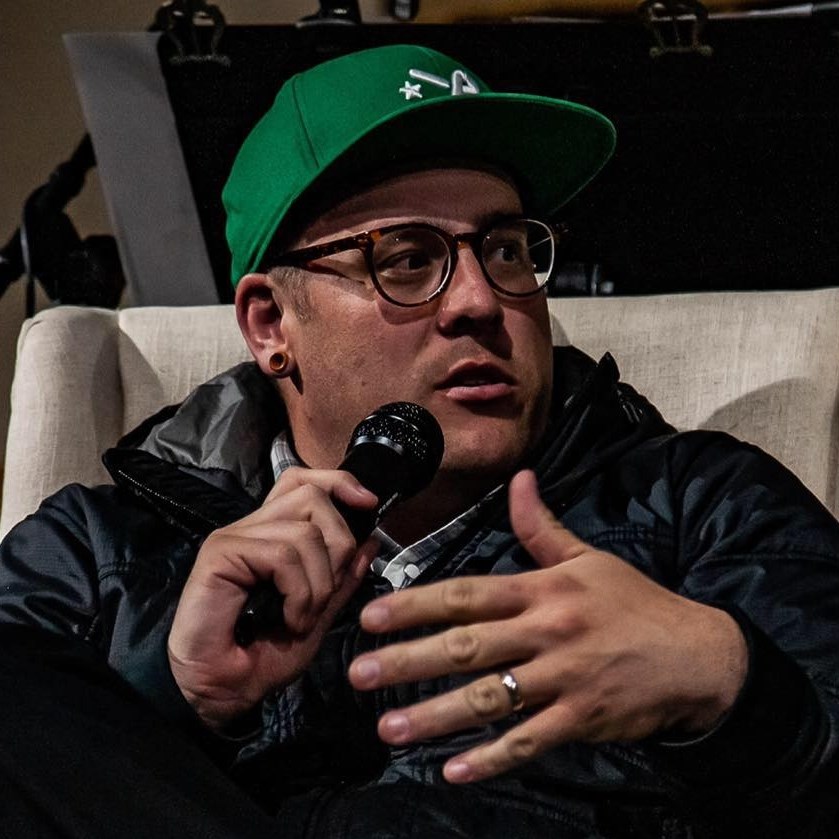 Luke is a pastor-theologian living in northern California, serving as a co-lead pastor with his life, Dawn, at the Red Bluff Vineyard. Father of five amazing kids, when Luke isn't hanging with his family, reading or writing theology, he moonlights as a fly fishing guide for Confluence Outfitters. He blogs regularly at LukeGeraty.com and regularly contributes to his YouTube channel.