Able recently wrote about 21 things people might not know about pastors and their families. Reading the list made me deeply concerned for pastors that experience many of those feelings. Unfortunately, many of the pastors I know struggle with those feelings on a semi-regular basis. When I first read the list, I actually wanted to write a letter to every church that puts pastors through those feelings and remind them about honoring leaders (cf. 1 Tim. 5:17; Heb. 13:7, 17). The fact of the matter is that there are a lot of congregations out there that treat their leaders like slaves. Churches, love your pastors by praying for them and supporting them and attempt to understand their schedules and what they do for those whom God has called them to serve and lead. Until someone starts doing a lot of pastoral counseling, they'll likely never understand all that entails.
But that's not what I want to talk about in this post.
The other side of the coin is that there are many, many, many pastors who need to wake up. If you don't establish, with the people you are leading, that you are human and that you prioritize your spouse and children and personal spiritual life over and above the church organization, you'll end up hurting yourself and all of your family. Plus, you'll end up hurting the church because this will eventually blow up.
Pastor, pace yourself… or you will learn the hard way. 
Like most pastors, I've learned this the hard way. I can recall several times in the early years of ministry where I would overdue it and spend hour after hour doing "church stuff" and do a bunch of counseling and meetings and then come home and snap at my wife and kids because I had absolutely zero regulation of my emotions, stress, and exhaustion. Losing your temper when you are a pastor and teaching people about God's grace doesn't fare well… and your family will not let you off the hook!
Here are three ways to help pace yourself:
(1) Take the appropriate time to relax, refresh, and renew. Pastors regularly have very weird hours. Part of the reason why is because our schedules tend to be pretty flexible. Even if we exclude unplanned events like deaths and funerals, pastors still have flexible schedules because many of the people they serve work during the day. That means that many of the meetings they have must take place in the evening. When I first started pastoring, I'd go to the office at 9am and would stay there until 5pm and then go home for dinner and be back at the office by 7 until 9:30pm. Those days added up quickly and by Friday I often had nearly fifty hours clocked… and that was before the weekend! 
Pastors would be wise to take the appropriate time off. If you are going to be in meetings in the evening, why not either go to the office later or leave the office earlier? For example, if you have an 8:30am meeting, go in and stay at the office until 2pm and then go home and come back at 6pm for your evening meeting(s). Be creative because if you don't take the appropriate time off, you'll learn the hard way.
(2) Take naps. I'll be honest here and state for the record that I have yet to do this regularly. Once a month I probably get a short hour nap on a random Sunday afternoon. But Michael Hyatt's five reasons for taking naps is pretty intriguing and Jonathan Parnell has given three good reasons to get some sleep. When I take naps, I feel great.
(3) Listen to your spouse and children. I know that they aren't as anointed as you, but if your spouse and your children begin to despise your phone or your church, it's time to listen to what they are silently speaking out loud. Not only do you need to pay attention to your families observations but I think it's also quite healthy to ask questions like the following:
Honey, are you concerned about my schedule?
What do you think I need to cut? Help me discern what the priorities are.
What can we do differently to be healthier and happier?
Those are just a few of the questions I think you could spend some time asking because, at the end of the day, you are responsible for maintaining your health, both physically, mentally, and spiritually.
Pastor, pace yourself… or you will learn the hard way.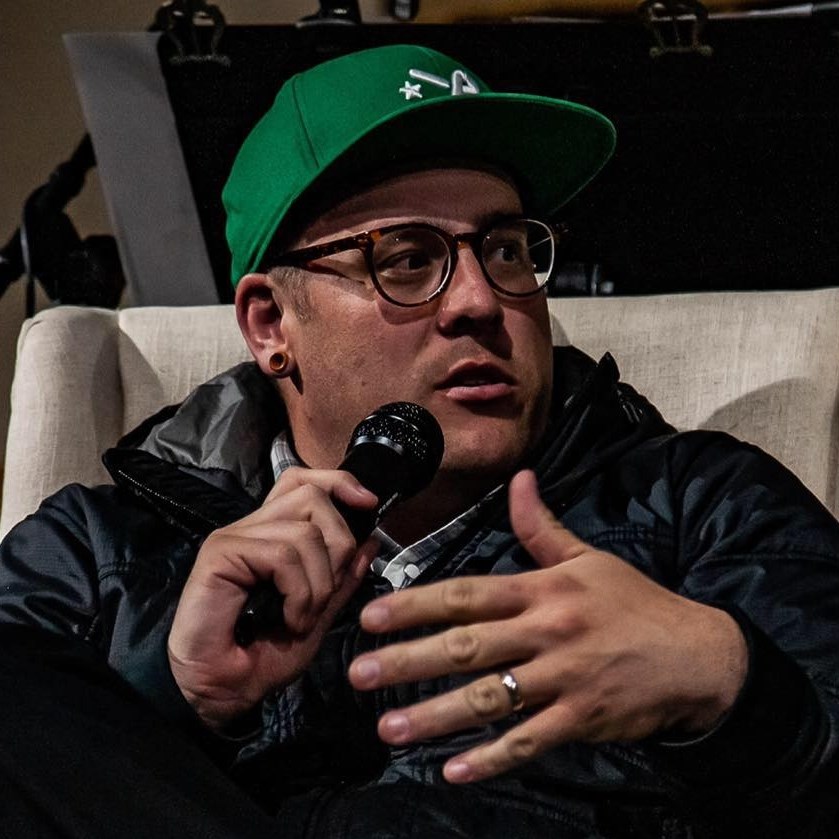 Luke is a pastor-theologian living in northern California, serving as a co-lead pastor with his life, Dawn, at the Red Bluff Vineyard. Father of five amazing kids, when Luke isn't hanging with his family, reading or writing theology, he moonlights as a fly fishing guide for Confluence Outfitters. He blogs regularly at LukeGeraty.com and regularly contributes to his YouTube channel.