This afternoon I read a thought-provoking statement:
I want to put a warning sign on the Bible just like tobacco companies put them on their cigarette packs. The label should say that without guidance, this book can lead to various side effects, such as mental illness, cancer, rape, genocide, murder and a slavery system. And that it's especially dangerous to the mental health of pregnant women." – Hyun Kyung Chung
In light of the recent publication of Five Views on Biblical Innerancy, I thought it'd be fun and helpful to discuss this comment made by Chung. In the Five Views book, Kevin Vanhoozer argues for a "well-versed" inerrancy. This is akin to what I call "reasonable inerrancy," a view that I like to talk about and an idea that I think I first heard from Michael Patton over at Reclaiming the Mind. Vanhoozer writes,
"The doctrine of inerrancy must be well-versed because the textual truth of Scripture is comprised of language and literature. Well-versed inerrancy is alert to the importance of rhetoric as well as logic. Poorly versed accounts of inerrancy—accounts that fail to address the nature of language, literature, and literacy—do not ultimately help the cause of biblical authority, and may in fact constrict it."
Back to Chung's comment. Chung seems to acknowledge that God has given teachers to the church as a gift (Eph. 4:11) and that there are certain parts of the Bible that are difficult to understand and apply (cf. 2 Pet. 3:16). Yet it is a statement that challenges the concept of the perspicuity (clarity) of Scripture that is often attached to the presuppositions of  "biblicists" (in the negative sense ala Christian Smith's The Bible Made Impossible). Vanhoozer's essay in the new Five Views book seems to acknowledge these same concerns. 

So let's discuss the positive and negative aspects of Chung's statement (along with Vanhoozer!). Here are some questions:

If you agree that the Bible should come with a warning sign, why?
If you disagree with this statement and think it damages the church's view and appreciation of Scripture, why?
Is there a "third way" to be found?
Feel free to answer other questions that aren't raised or to pose your own questions for us to discuss!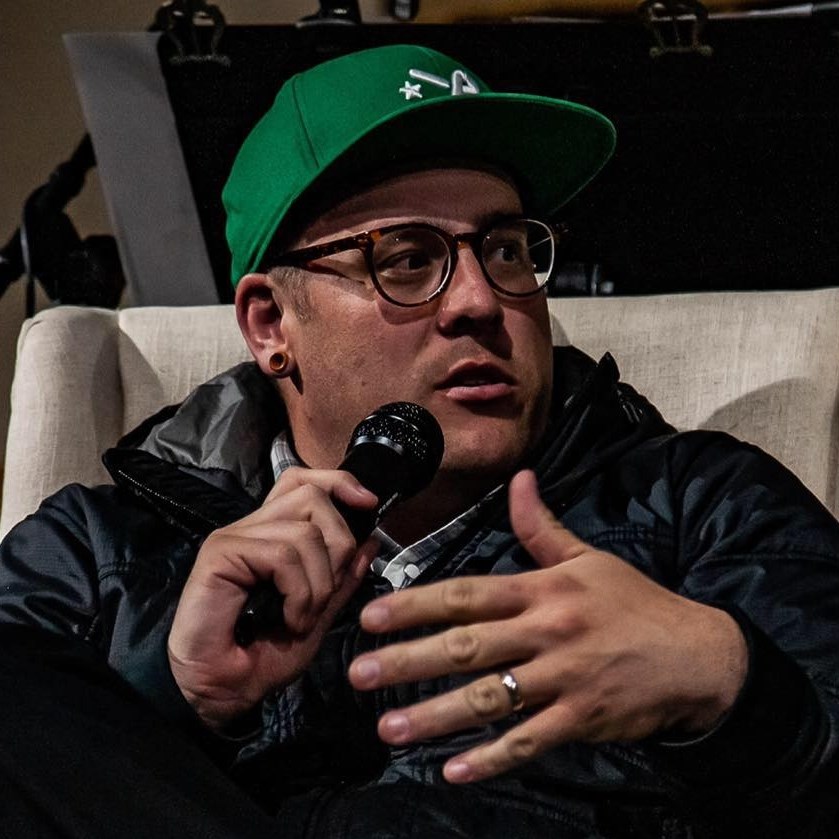 Luke is a pastor-theologian living in northern California, serving as a co-lead pastor with his life, Dawn, at the Red Bluff Vineyard. Father of five amazing kids, when Luke isn't hanging with his family, reading or writing theology, he moonlights as a fly fishing guide for Confluence Outfitters. He blogs regularly at LukeGeraty.com and regularly contributes to his YouTube channel.