I've been following Trevin Wax's blog for a number of years now and really appreciate what he writes. He's fair, practical, and a great theological thinker. If you don't follow his blog, you should. Apart from blogging and working for The Gospel Project, Wax is also an accomplished author.
Wax's Counterfeit gospels: rediscovering the good news in a world of false hope is his attempt to elucidate the gospel message in comparison to that which is both false and a threat to the Christian faith. Wax explains what he means by a threat when he writes,
"[T]he greatest threat to Christianity may not be modern culture, blatant heresies, or the rise of Islam. If the seeds of destruction can come from the counterfeit, could it be such seeds are slowly being planted through the counterfeit gospels within the church? Could it be that we are unwittingly participating in "printing" the counterfeit gospel? What if we are manufacturing counterfeit currency by the way we think and speak about the gospel?"
He also states that,
"… a counterfeit gospel will always leave our souls impoverished at just the point we should be enriched. Counterfeits leave our hearts and affections for God depleted at just the time we should be overflowing with passion to share the god news with others. Counterfeits are like candy. They may be pleasant to the taste, but they leave us spiritually malnourished."
What I appreciate about Wax's introduction is that while he's sounding a warning, his warning is not depressing. It's built on the hope and knowledge that the gospel is far more transformative than we often give credit.
Wax's Counterfeit gospels fleshes out ideas related to two concepts: (1) the threefold crisis in the church and (2) The gospel as a three-legged stool. He suggests the following threefold crisis for the church:
A lack of Gospel Confidence (is the gospel truly transformative?)
A lack of Gospel Clarity (what is the gospel?)
A lack of Gospel Community (is community really that important?)
The three-legged stool, his answer, is s follows:
The Gospel Story (the overarching grand narrative found in the Scriptures)
The Gospel Announcement (this centers on Jesus and what he has done for us)
The Gospel Community (we are to embody the message of the gospel in community)
For the rest of Wax's work, time is spent expanding these ideas and addressing the counterfeits that he sees corresponding. So when he tells the "Gospel Story," he also shows how the "Therapeutic Gospel" and "Judgmentless Gospel" minimize the actual gospel. For the "Gospel Announcement" and "Gospel Community," he challenges the "Moralistic Gospel," "Quietist Gospel," "Activist Gospel," and "Churchless Gospel."
Trevil Wax writes his ideas in a very engaging and pastoral manner. I appreciate his concerns. I must also say that I was consistently encouraged by how much Wax understands in regards to the "power" of the gospel (cf. Rom. 1:16). He does not just pay lip service to this truth but lives and breathes it (again, I've observed Wax from a distance for a number of years).
In my opinion, Counterfeit gospels is a modern, readable, applicable and more appropriate update to many of the same concerns that Gresham Machen made in Christianity and Liberalism. Sure, there are significant differences that are rooted in the pressing issues of the day, but many of the same concerns that Machen had in the early twentieth century are relevant today in the twenty-first. What I appreciate about Wax is that he does not pull punches in sharing his concerns but does it in a very pastoral and hopeful way.
My guess is that this would serve all Christians, leaders and non. I would even suggest that it could be a good study for small groups to consider reading through and discussing.
His concluding thoughts on inviting people into gospel community is, as far as I'm concerned, worth purchasing the book. He wisely helps us think through the importance of both telling the gospel story and announcement as well as inviting people into gospel community. It's essentially what we've done in the church I serve and I've seen it remain faithful to the story and announcement while maintaining a great deal of effectiveness!
Pick up a copy of Counterfeit gospels today!
*I received a complimentary copy of this book in exchange for an unbiased review*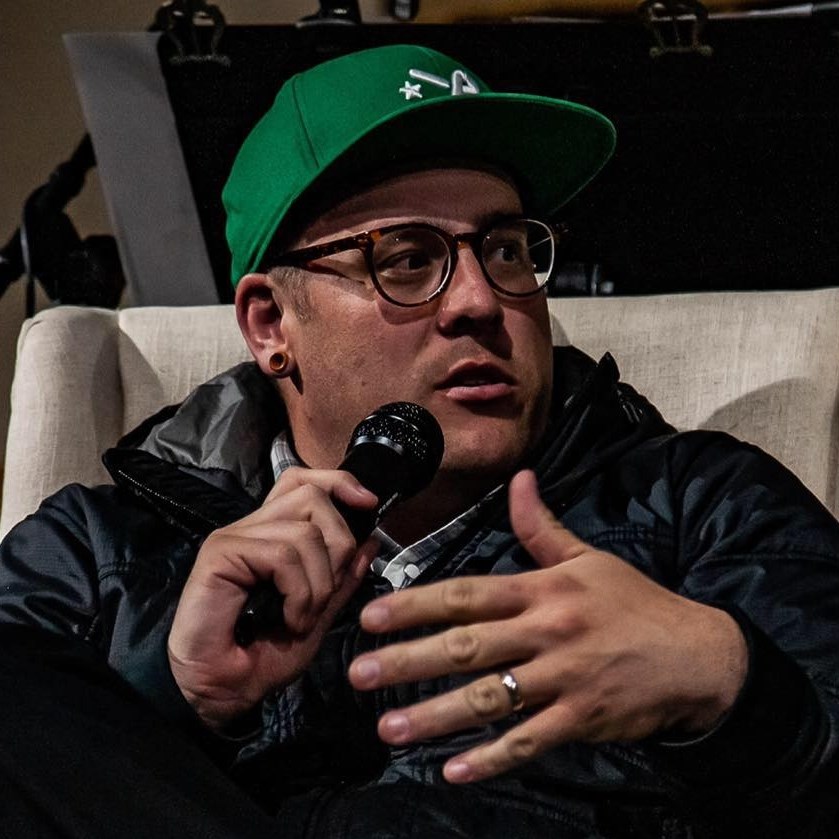 Luke is a pastor-theologian living in northern California, serving as a co-lead pastor with his life, Dawn, at the Red Bluff Vineyard. Father of five amazing kids, when Luke isn't hanging with his family, reading or writing theology, he moonlights as a fly fishing guide for Confluence Outfitters. He blogs regularly at LukeGeraty.com and regularly contributes to his YouTube channel.