I've been using Logos Bible Software since 2010 and I do not plan on going back. Logos has immeasurable value in my life as a follower of Jesus, pastor, grad student, and avid reader. What used to take hours of time in research now takes minutes, and that is not an exaggeration.
One of the benefits of Logos that goes beyond the capabilities of the software is found in the available collections. Recently I had a chance to start using the Biblical Counseling Collection. I want to provide readers of ThinkTheology.org a chance to read and observe how I use this collection, found exclusively in Logos. This is part 1 of 5…

Introducing the Biblical Counseling Collection
With 30 volumes, the Biblical Counseling Collection features 21 authors, including the infamous Jay E. Adams, Jerry Bridges, and Larry Crabb. The collection is described as:
This collection includes informative studies on general Christian counseling, as well as very focused works on Women's and Men's counseling needs, counseling victims of sexual abuse, eating and diet issues, dating, working through struggles with sexual sin and anger, and developing a deeper walk with God. A fantastic resource for the library of a pastor or Christian counselor, the Biblical Counseling Collection adds a new dimension to your Logos Bible Software. These expert resources are combined with the tools of the Logos Bible Software system, including topical searching for studying specific areas of Biblical counseling, and linked references to other titles in your Libronix library.
I'll cut to the chase. Not only should every pastor have a copy of Logos Bible Software, I'd strongly encourage every pastor to pick up the Biblical Counseling Collection. This collection, when integrated within Logos, is an extremely helpful resource. It features the following titles:
Competent to Counsel The Christian Counselor's Manual A Theology of Christian Counseling Why Christians Can't Trust Psychology Totally Sufficient True Spirituality Trusting God Those Ugly Emotions The Gift of Listening God is There in the Tough Times The Practice of Godliness The Pursuit of Holiness Biblical Directionism Beautiful in God's Eyes A Woman After God's Own Heart
A Promise Kept At the Altar of Sexual Idolatry The Complete Husband Finishing Strong Point Man I Kissed Dating Goodbye Curing the Heart From Forgiven to Forgiving The Heart of Anger Inside Out Leaving Yesterday Behind Love to Eat, Hate to Eat No More Hurting: Life Beyond Sexual Abuse Through Tears to Triumph The Walk of Repentance
Giving you a bird's eye view while inviting you to be a fly on the wall
So how are we going to do this review? Great question! I'm glad you asked. I plan on having you join me in my office, hang with me at a coffee shop, and sit with me at home while I make use of the Biblical Counseling Collection. You'll have a chance to see how I put the Biblical Counseling Collection into use as I both prepare and do biblical counseling, as well as train others.
That's the beauty of the Biblical Counseling Collection: it's integrated into Logos, making the collection vastly more effective than if you simply had hardcopies of the books. At your fingertips are 30 titles from 21 authors that are fully connected to Logos. That means that there is a connection between these titles to every title that you own in your library! 
So I want to invite you to join me as I journey through the Biblical Counseling Collection using the world famous Logos Bible Software. Let's start with a basic definition of biblical counseling.
Some General Reasons Why the Biblical Counseling Collection is Awesome with Logos
As I'm using Logos to help me think about biblical counseling, it's also nice to be able to mouse over the embedded links in the titles found in the Biblical Collection. For example, when reading from A Theology of Christian Counseling, you'll likely notice that there are links to Scriptures everywhere. Rather than having to run to the other room and grab your Bible and bring it back to your desk (or in this case, my couch) so that you can have your Bible alongside Logos, the Scriptures are all active right there in the book! Not only does this include Scriptures but footnotes. As far as I'm concerned, Logos is worth purchasing for that reason alone. I love footnotes because they are right there and hate endnotes because they are not right there. Logos makes footnotes even easier to view because you simply mouse over the note and BOOM, it shows up.
Another helpful feature with Logos is being able to move from using your desktop/laptop to your ipad/tablet or smart phone. You never "lose your place" with what you are reading because all of these different devices sync together. This is extremely helpful because I can sit in my office and prepare to meet with a person about some issues they are working through and then leave my laptop in the office, jump in my car and drive home and then open up the Logos iPad app and turn to many of the same resources as well as make use of many of the same tools (e.g., word studies, passage guides, etc.).
Using the Biblical Counseling Collection to determine what biblical counseling is
For the past couple of years I've been training a group of people to help me with pastoral care, spiritual formation, and marriage coaching. These are all related to biblical counseling. The Biblical Counseling Collection would be an excellent resource for your church's team. This by no means is the only collection to have (Logos has other helpful collections and books related to this subject), but it is an important set nonetheless.
Were you to type "biblical counseling" in your Logos library, you'd see Jay E. Adams' Competent to Counsel: Introduction to Nouthetic Counseling and A Theology of Christian Counseling. These are considered by many to be the introductions to the subject. In fact, entire books are written on the subject of biblical counseling and Adams is a significant focus (e.g., this review). What's been helpful for me in determining the nature of biblical counseling is to consider how Adams (and others in this set) assume that Scripture is a significant and final authority when it comes to providing counsel in the lives of people. In the words of Adams,
"The Bible was given to help men come to saving faith in Christ and then to transform believers into His image (II Tim. 3:15). The Holy Spirit uses it as an "adequate" instrument that He says has the "power" to do so. That, in substance, is what these verses say… The Bible is the basis for a Christian's counseling because of what counseling is all about (changing lives by changing values, beliefs, relationships, attitudes, behavior). What other source can provide a standard for such changes? What other source tells us how to make such changes in a way that pleases God?" (A Theology of Christian Counseling)
If you are like me, you'll often consider the "table of contents" a pastor's best friend. There are a lot of books that I will not read all the way through, but recognize that there are chapters that could be extremely helpful to my needs. Opening resources in Logos means that you have access to that resources' contents at all times. There's no need to flip back and forth from where you are at in the book to the table of contents. When I first opened Competent to Counsel, I was immediately drawn to chapter 2, "The Holy Spirit and Counseling." Adams covers five extremely important subcategories:
Counseling is the Work of the Spirit
How Does the Holy Spirit Work in Counseling?
The Holy Spirit Works through Means
The Holy Spirit's Work is Sovereign
The Holy Spirit Works by Means of His Word
The Biblical Counseling Collection has helped me think and apply these ideas as well as teach them to my fellow pastors and train leaders in our church to serve their fellow Christians who, like all of us, need biblical counsel.
Stay tuned for the next installment on the Biblical Counseling Collection through Logos Bible Software…
******************************************
If you'd like to purchase the Biblical Counseling Collection from Logos, go here. You can either make one payment or set up a payment plan, which is an incredible option for pastors! You could also call 1-800-875-6467 to talk to one of Logos' friendly staff. In my experience, they are both knowledgeable and helpful. One of the awesome benefits of using Logos is their return policy. Logos has a 30-day money-back-guarantee return period. So what are you waiting for? Order your copy today and tell them ThinkTheology.org sent you!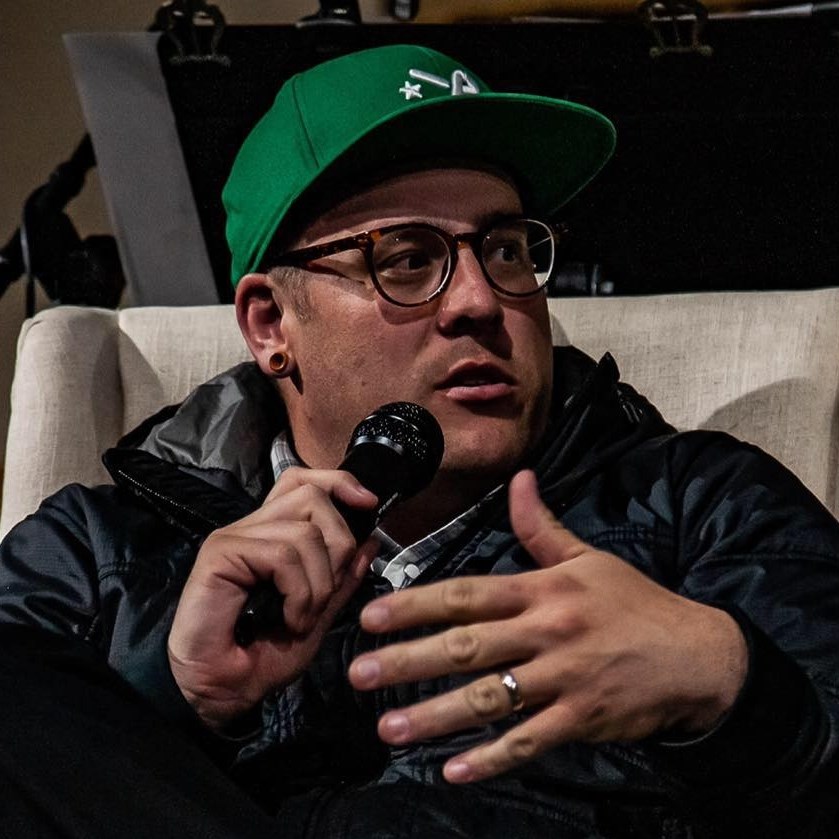 Luke is a pastor-theologian living in northern California, serving as a co-lead pastor with his life, Dawn, at the Red Bluff Vineyard. Father of five amazing kids, when Luke isn't hanging with his family, reading or writing theology, he moonlights as a fly fishing guide for Confluence Outfitters. He blogs regularly at LukeGeraty.com and regularly contributes to his YouTube channel.