When I was younger, I was a part of a church that went through a leadership change and witnessed first hand how churches can fall apart quickly if they are too committed to a single leader. Over the years, I've remained concerned about this issue and have tried to do my best to ensure that our church isn't centered on me. How? By, as much as possible, trying to always point to Jesus. Yet as anyone who is regularly in front of a congregation knows, it's difficult for people to apply what you are saying when what they are seeing is different. In other words, I can say things like "Our church is about ministry teams and there are no superstar Christians here" but if all that the congregation ever sees is me preaching and doing most of the ministry, it's hard for them to really grasp what I'm getting at.

Regardless of whether you support a single elder or plurality of elders position regarding church government, if you are a faithful pastor, you'll share some of these concerns. If you fall into that category, I'd like to recommend Joseph H. Hellerman's Embracing Shared Ministry: Power and Status in the Early Church and Why it Matters Today.
Hellerman's quite the scholar. Not only does he serve as a pastor at Oceanside Christian Fellowship, he serves as Professor of New Testament Language and Literature at Talbot School of Theology. His list of academic credentials is, to be quite honest, staggering (in a good way). He has a total of six degrees and uniquely blends sociology, theology, and pastoral thoughtfulness well.
Embracing Shared Ministry is where his scholarship and ministry experience comes together. Hellerman's book takes the form of three sections:
Power and Authority in the Roman World
Power and Authority in the Early Church
Power and Authority in the Church Today
One of the most fascinating ideas within Hellerman's work is in relation to how he views Phil. 2:6-11 as both christological and ecclesiological. In other words, Jesus' self-humiliation is a lesson to apply within the church. Yet I'm getting ahead of myself here.
The first section of Embracing Shared Ministry provides an understanding of the "pecking order" of the Roman world. Much of this section focuses on the social status' found with the Roman world as well as explaining how these issues played into the life of the early Christians, especially Paul. Hellerman's first section is rich in background cultural insights, akin to the work of Craig Keener's The IVP Bible Background Commentary.
The second section dives more fully into Paul's thoughtfulness related to issues of "power and authority." Rather than taking a somewhat traditional approach to understanding Paul's relationship with the Philippians, Hellerman makes an extremely strong case for Paul's use of "slave" (doulos) in Phil. 1:1 as significant. For Hellerman, this embodies Paul's attempt at demonstrating a specific ecclesiological perspective "that arises directly from the social context of the recipients in the town of Philippi and their preoccupation with honorary titles" (p.127). This section is still rich in background social observations but is transferred into some fantastic exegetical conclusions. Biblical scholars will be pleased and church leaders will gain an immense amount of insight in Hellerman's work here.
Finally, the third section dives into application. This is what sets Hellerman into the unique role of cross disciplinary scholarship. His social, exegetical, and practical observations are, in my estimation, unique. Rarely do I find scholars able to transition into different fields without making naive blunders. His ninth chapter, for me, summarizes well the direction he's headed: "Recapturing Paul's Cruciform Vision for Authentic Christian Ministry." Anyone who survey's the literature available to pastors will recognize that there is often a huge disconnect between what Scripture indicates should characterize Christian ministry and what the we often read in the popular best-sellers. Hellerman does a splendid job of rooting his practical application in what he (and I!) see in Scripture.
Finally, his concluding thoughts and acknowledgment of challenges is helpful in navigating the already mentioned changing climate. Power, as understood in today's culture, is different than what we read in Scripture and find the early church committed to. For this, Hellerman is to be commended.
My only concern with Embracing Shared Ministry is that I fear many pastors may get bogged down in the first two sections before they realize how the first two sections provide the necessary framework for the third and final section. Often, pragmatic pastors want to skip the underlying foundational framework to get to the "what should I do?" Often, they also simply want to know if it works. On top of these pragmatists, there are countless pastors out there who did not receive a formal theological education who struggle to read anything that is "scholarly." Don't get me wrong, Hellerman writes very clearly in an understandable manner. Yet the use of some of the common theological terms may discourage some. I'm thinking of the hundreds of pastors I've had the honor of training in Kenya, Tanzania, and Nepal. So, while I'm a huge fan of Embracing Shared Ministry and want to encourage all pastors to get it and read it and learn about how the early church viewed leadership and the importance of sharing ministry together, I also would love to see Hellerman write a shorter version (125 pages max!). That way I can share it with some of my friends who are in need of this message.
Okay, that's actually not a concern about this book. That's simply me saying that I want every church leader to embrace the content of Embracing Shared Ministry. It's top notch. Kudos to Hellerman for this fantastic contribution to social studies, biblical scholarship, and practical theology. Well done, sir!
*I received a complimentary copy of this book in exchange for an unbiased review*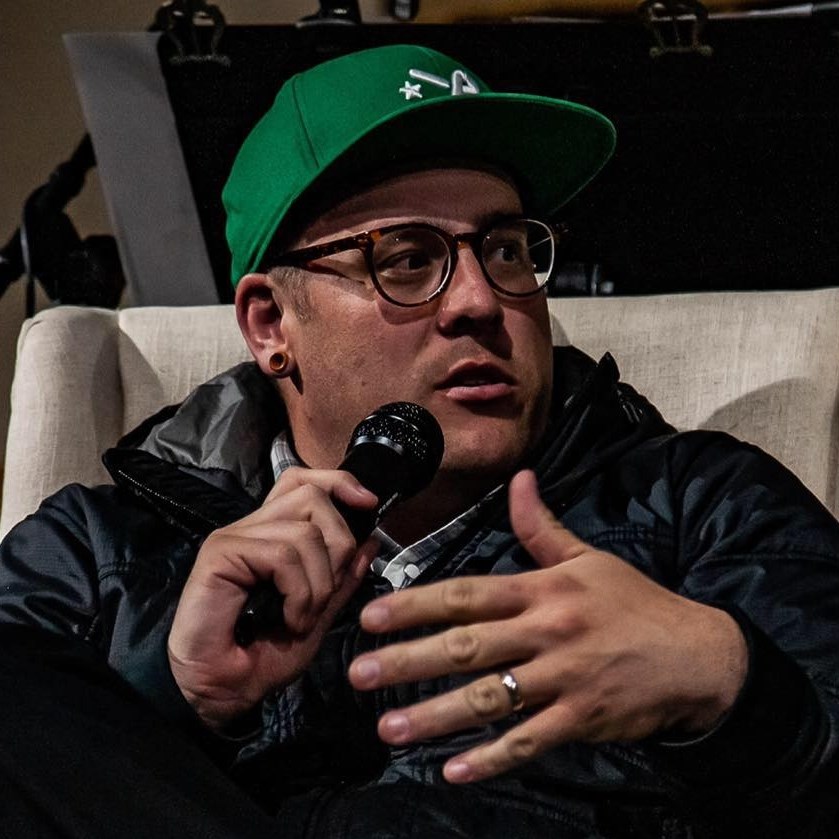 Luke is a pastor-theologian living in northern California, serving as a co-lead pastor with his life, Dawn, at the Red Bluff Vineyard. Father of five amazing kids, when Luke isn't hanging with his family, reading or writing theology, he moonlights as a fly fishing guide for Confluence Outfitters. He blogs regularly at LukeGeraty.com and regularly contributes to his YouTube channel.