My good friend, Brian Fulthorp, has written a blog post that I think raises some good issues – "On Promoting Theological Education." His concerns are related to a new ministry focus by The Gospel Coalition (TGC) called "Theological Famine Relief." TGC's vision is as follows:
"TGC International Outreach is engaged in a mission of Theological Famine Relief for the Global Church. We are partnering with translators, publishers, and missions networks to provide new access to biblical resources, in digital and physical formats. Our goal is to strengthen thousands of congregations by helping to equip the pastors and elders who are called to shepherd them."
Brian has some concerns and they are important enough that I thought it worth reflecting on and responding to. I share some of his concerns and yet have some different conclusions (and possibly assumptions). Because I respect Brian so much and find him so helpful in my own spiritual life, I hope we can mutually benefit each other as we think through this issue. Plus, it's good to have our "camps" challenged at times. Keeps up humble and on our toes, right?

First, I'll summarize, using Brian's own words, one of his main concerns. Responding to TGC's "Theological Famine Relief," Brian writes the following concern about this project:
"[It] perhaps unwittingly devalues the staunch realities and problems AND pain of true famines from which real people suffer.  It basically turns its back on the poor, the suffering, the oppressed…  It trivializes real hunger, real poverty, real suffering."
I am not a fan of people using serious social issues to further their personal agenda. It's kind of like when a church leader will throw up a picture of a starving orphan when he is about to take the church's tithe and offerings with the specific intention of using that picture to produce more church "income." When I say I'm not a "fan" of it, I mean to imply that I believe it is manipulative and sinful and absolutely wrong. So Brian and I are on the same page there!
I'm not sure that TGC's new focus "turns its back on the poor, the suffering, the oppressed" though. At least that's not the feeling I got when I read the original blog. That being said, I think those of us in the Reformed crowd (which I am) need to be mindful of the fact that many people seem to hear what we are saying as often overlooking or devaluing the importance of social justice concerns. That's why I think Brian's concern is a fair concern to share. Do I believe TGC is trivializing real hunger in order to make a buck? No, I do not. Yet I recognize that some have and that we need to be careful not to give that impression. It bothers me when I hear people make statements that seek to separate "spiritual" things from the "physical" world because that, at it's most consequential extreme, is Gnostic.
I want to be known for being passionate about meeting people's spiritual brokenness with the gospel and by meeting people's practical/phsyical needs too. I want to share Christ and a meal with them.
That being said, there is something to be said about the use of metaphors. I'm going to assume that TGC is using the word "famine" as a metaphor. A "famine" is defined in several ways, according to the Merriam-Webster's Collegiate Dictionary:
an extreme scarcity of food
archaic : STARVATION
archaic : a ravenous appetite
a great shortage
I am going to assume that TGC means to imply that the famine that they speak of is in regards to a "great shortage" of theological training and theological resources in certain parts of the world. I have been in several countries in Africa and have seen first hand where adults and children were starving because they had no food. This is often because of poverty, drought, or evil governments. It's very real and very horrible to see first hand. Yet I've also been asked by literally hundreds of pastors to provide theological training and theological resources. I have heard African pastors tell me that there is a great shortage of theological references to be found. I have also experienced first hand the touchy Internet connections that often cost too much money for poor pastor's to afford while being so unstable that I find myself asking, "how many times do I have to keep trying to load this page?!?!"
Not only is the word "famine" used by African pastors, I think the metaphor can be a way of talking about meeting the spiritual needs of people. The prophet Isaiah said,
"if you pour yourself out for the hungry
and satisfy the desire of the afflicted,
then shall your light rise in the darkness
and your gloom be as the noonday."
– Isaiah 58:10 (cf. 55:1-5)
As Mounce writes, "God describes true worship as the activities of removing the sin of oppression, feeding the hungry, and satisfying the needs of the afflicted" (Mounce's Complete Expository Dictionary of Old & New Testament Words, 238). I think it's possible to use the word "famine" in reference to theology or spiritual issues without disregarding the plight of the poor, but I think Brian's thoughts challenge me to make sure that is clear!
Second, Brian expresses concern about what can only be described as a form of "Christian" colonialism. Brian wisely writes,
"I think it reveals some ignorance (either they just don't understand don't know or are just not paying attention to it) of larger missiological contextual issues that are face in cross-cultural work.  It is a imposition of Western values on to other cultures which is a big big no-no in cross-cultural missions.  It reveals ignorance of the changing role of Westerners in world missions and or evangelization.  While there are plenty of places where westerns can be and are quite effective in evangelizing the lost where the national might be less effective (for a whole host of issues and reasons) the increasing responsibility of the Western Missionary is that of PARTNERSHIP, a coming along side nationals to reach the lost and to teach, tran, equip men and women for teaching/preaching roles in their own contexts.  The end goal of mission is not transference of one set of cultural values to another, it is TRANSFORMATION of the target culture to the glory of God."
I share Brian's same concerns. I'm troubled that Westerners travel to countries with the goal of making "American" churches. I'm troubled that there are churches in villages in Thailand that are, for all practical purposes, American. Westerners have long been guilty of wrongly assuming that to be "American" was to be "Christian." Thankfully that trend is losing it's influence in world missions because of the serious work of missiologists.
Missions should be, as I see it, concerned with seeing indigenous local congregations formed. Missionaries should lead people to Christ from a given culture and and then disciple them and then raise them up to be leaders who will go on to repeat the process. That's the Pauline methodology that we see throughout Acts, right?
There is a reason that the "Word of Faith" type of "prosperity" gospel heresy has spread in Africa. It was brought by Americans… shame on us! So I am very sensitive to the very concern that Brian shares because I know it is a very real problem.
I'm concerned because I think it inappropriately elevates Western worship praxis and devalues other cultural contributions. However, I'm even more concerned because I think it devalues the role of the Holy Spirit! Can't the Holy Spirit be enough for the hundreds of thousands of untrained pastors in the world? Remember, the apostle Paul clearly articulated that the Spirit was enough when he told the Ephesian elders that it was the Holy Spirit who made them shepherds (Acts 20:28). Paul understood that God's people are, in fact, God's! Thus, he commended them to God and to the word of his grace (Acts 20:32).
I say this in absolutely no way suggesting that theological training is in opposition to the work of the Spirit or that God can't move us in the West to bless others with resources. I believe those are ways that the Spirit certainly does equip and empower leaders. But we would be absolutely wrong if we somehow thought (or assumed) that pastors in other countries can't have effective ministries because they don't have American books. We would be so very wrong!
Anyway, I think Brian's thoughts are worth reading and reflecting on. I have been thinking about it a lot for the past 24 hours! And I also think that TGC's new focus could be a wonderful blessing for many pastors in many different locations. I just hope that some of the concerns that Brian and I are talking about are considered and that we are very careful not to set ourselves up as being the primary theological necessities for pastors in less fortunate contexts. Why? Because, as far as I'm concerned, the necessities for these pastors are (1) faith in Jesus Christ, (2) the work of the Spirit, and (3) Scripture. Those, in my estimation, are of the utmost importance!!!
What do you think?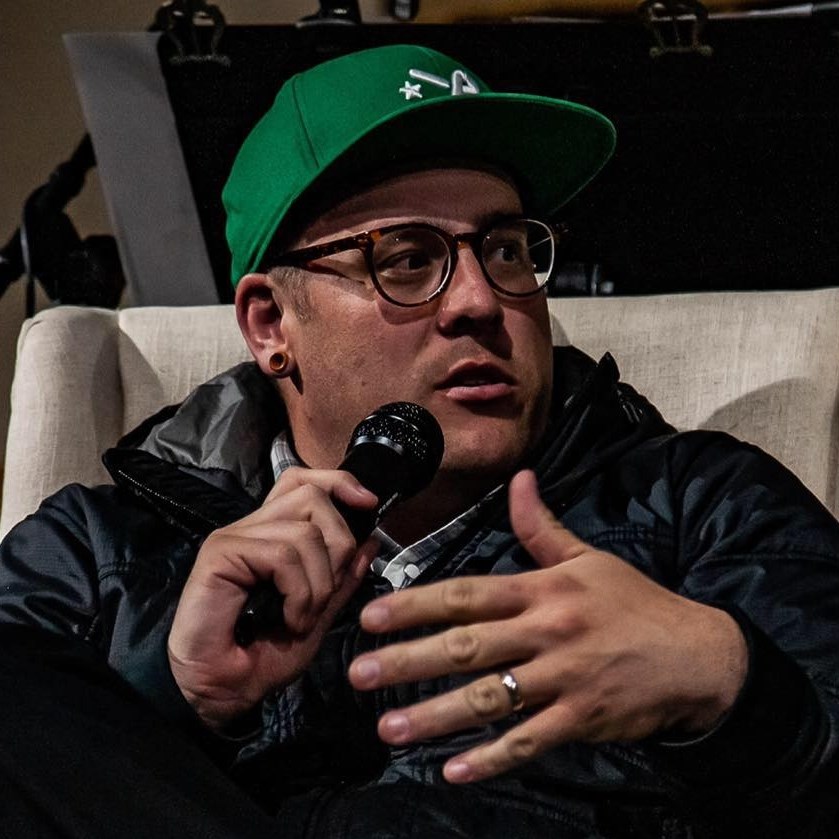 Luke is a pastor-theologian living in northern California, serving as a co-lead pastor with his life, Dawn, at the Red Bluff Vineyard. Father of five amazing kids, when Luke isn't hanging with his family, reading or writing theology, he moonlights as a fly fishing guide for Confluence Outfitters. He blogs regularly at LukeGeraty.com and regularly contributes to his YouTube channel.