I'm going to leave out names on this one. Not because I'm afraid to address public people who do things in the public square publicly, but because my point isn't to "call out" anyone. The people I'm thinking about are most certainly not interested in fruitful dialogue. But there are a lot of people who read this blog who seem a bit reflective when it comes to ideas, especially of the theological kind.
I have personally experienced the "separation ministry" of fundamentalism, because of three different subjects by three different people. Here are the reasons:
Because I do not hold to a pretribulational rapture or any form of Dispensationalism, someone has decided to remove me from their circle of friends. Despite the fact that Dispensational eschatology has no historical support prior to the 19th century, apparently to deny it is to reject a primary and essential part of Christianity, according to this person.
Because I hold to a Continuationist perspective on spiritual gifts and believe that the NT gifts of prophecy, healing, tongues, interpretation of tongues, and miracles can (and do) still occur. Despite my commitment to historic orthodoxy and what I believe is a far more honest reading of Scripture, apparently someone believes that my commitment to the Christian faith is suspect because I take Pauline (and Lukan!) theology seriously.
Because I'm neither a Republican or a Democrat. Seriously, because I'm willing to listen to both the "religious right" and "baby-killers," my faith in Christ is illegitimate. Who cares if I see myself committed to the Kingdom of God in a way that wants to take the best of both political frameworks and won't ever go along with picking a "less of two evils." That doesn't matter. As a Christian, I need to be a Republican because Jesus was a Republican (yikes!). I kid you not.
Can someone please slap me? When I was having conversations with people on these subjects, I kept feeling like (1) they weren't really listening to me and (2) they hadn't really engaged in discussing the subject from a perspective other than their own. In other words, I would share my reasons for not being on the same page as them and they would respond to things I hadn't even said. After all, they were certain their view was 100% correct and I was 100% wrong!
Listen, your level of certainty concerns me. 
Certainty is a funny thing. We all want to be certain that what we believe and what we do is right… but is that even possible?
For some reason, many people seem to confuse certainty with well reasoned or most likely. It seems to me that it's nearly impossible to be certain about anything because we are not God. We do not have absolute knowledge which can only lead to absolute certainty.
So I'm concerned when people approach subjects with an attitude that reveals they truly believe they have absolutely knowledge and are certain about something to the point where they are willing to end conversations long before they listen.
Throughout the discussion I was having concerning eschatology, every time I would present my case for Historic Premillennialism by working through a text of Scripture, I kept hearing things like, "Well that's not how I was brought up" and "My old pastor told me different" and "God wouldn't do it that way." Unfortunately, there was very little actual interaction with the view I was proposing. Why? Because the person was certain that their view was correct because they had come to a place of actually functioning in a way that indicated they had absolute knowledge on the subject.
With all of my heart I want to be more humble and attentive when I'm interacting with people. I'm finding that I can learn a lot from people I disagree with. I don't always change my mind on issues, but I learn a lot. And you know what? Sometimes I do change my mind because I actually gain more information and more perspective so I can make a more informed and reasonable decision regarding what is most likely.
It's to bad that the person I was talking about eschatology with wouldn't listen. I'm quite certain that they are wrong 😉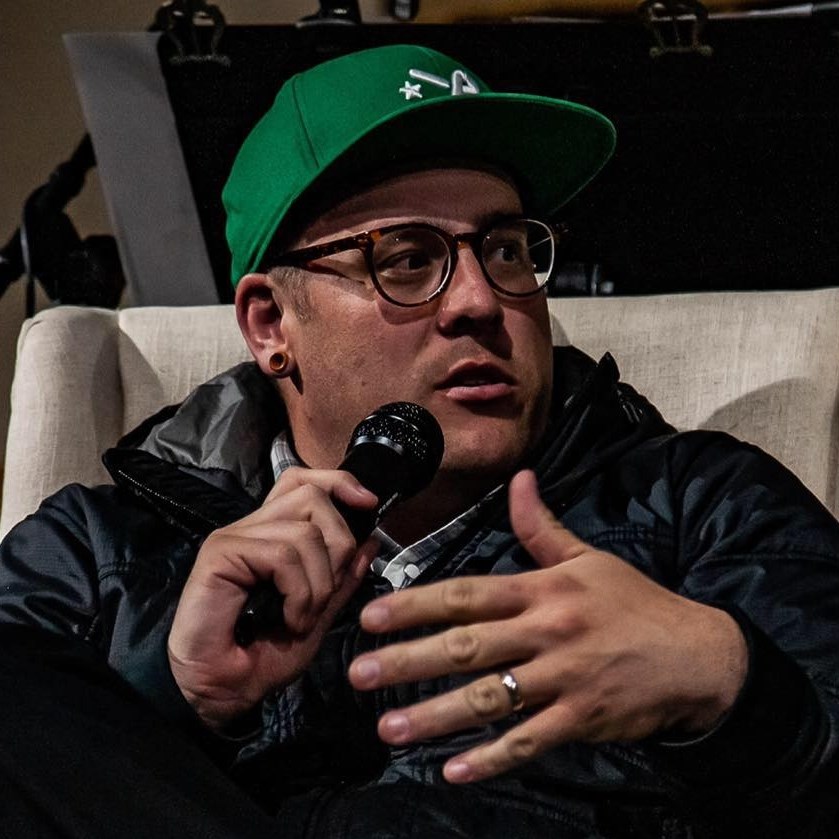 Luke is a pastor-theologian living in northern California, serving as a co-lead pastor with his life, Dawn, at the Red Bluff Vineyard. Father of five amazing kids, when Luke isn't hanging with his family, reading or writing theology, he moonlights as a fly fishing guide for Confluence Outfitters. He blogs regularly at LukeGeraty.com and regularly contributes to his YouTube channel.