A common question that is posed when discussing how the New Testament addresses the issue of homosexuality is as follows: Are there differences between the homosexuality addressed in the New Testament (1st century) and the monogamous homosexuality that is being advanced in today's society (married homosexuals)?
This is a very important question because the "hermeneutical process" seeks to determine the contextual understanding in the ancient text and seeks to determine how that is both contextualized and whether the ethical issues still stand. For full disclosure, I believe that the OT and NT both condemn homosexual practices and that regardless of whether we find examples of homosexual relationships that are akin to those of today, exegesis of the relevant texts demands that we take a traditional perspective on the issue. I hesitate to suggest that we take a traditional approach to the issue because I believe that the church has not dealt with and related well to those who identify themselves within the LGBT community. But that's an aside and not my main point.

A question like this will easily produce two results, from two different sides of the spectrum. Some will dismiss a question like this because they believe that homosexuality is a sin and to even pose a question like this is to question the authority of Scripture. Others will suggest that obviously culture has changed and we can't read those ancient texts into our current day. While I am not advocating a simplistic approach to Scripture that ignores the importance of seriously engaging in the aforementioned "hermeneutical process," I want to provide a few of the reasons and resources that lead me to conclude that the New Testament (and Old Testament) texts that address homosexuality are relevant to the discussion of all homosexuality, be it in the "uncommitted-multiple-sex-partners" lifestyle or the "committed-homosexual" perspective.
So again, I am not, in this post, seeking to "think theological" by providing the conclusions to how Christians and the church-at-large needs to take this information and develop positions necessarily.
First, the NT texts that deal directly with the issue of homosexuality are Romans 1:26-27, 1 Corinthians 6:9-11, 1 Timothy 1:8-10, and Jude 6-7 (cf. Genesis 19:1-11). I'm going to pass on addressing the OT texts (e.g., Leviticus 18:22; 20:13) because arguing from the Mosaic Law is unconvincing and a hermeneutical issue that is too complex for my purpose here.
So the issue is this: in the ancient world, were there such things as monogamous homosexual relationships? Or are the NT texts addressing homosexuality that was only related to (1) idolatrous pagan religious rites, (2) homosexual prostitution, (3) homosexual rape cases, or (4) pederasty (the sexual relationship between an older man and a younger boy)? These are standard explanations from some biblical scholars.
As an aside, I do not doubt at Paul's condemnation of homosexuality would include all of the above. But what about today's monogamous homosexual relationships? Were there homosexual relationships in the ancient world that are similar to those being promoted in today's culture?
It would seem that there is evidence that suggests that the ancient world included homosexual relationships that were based on "love" and "commitment" in a way that would appear to be similar to of "monogamous homosexuality." So what is the reference?
Plato's Symposium.
Within the Phaedrus dialogue, a we find evidence of what appears to be advocacy for committed homosexual relationships. In fact, Plato was the first to suggest that military groups should be formed by same-sex lovers because it was assumed that lovers would fight to the death for each other. It reads,
"And if there were only some way of contriving that a state or an army should be made up of lovers and their loves, they would be the very best governors of their own city, abstaining from all dishonour, and emulating one another in honour; and when fighting at each other's side, although a mere handful, they would overcome the world. For what lover would not choose rather to be seen by all mankind than by his beloved, either when abandoning his post or throwing away his arms? He would be ready to die a thousand deaths rather than endure this. Or who would desert his beloved or fail him in the hour of danger?" (online source; cf. the Stanford Encyclopedia of Philosophy entry).
This was the basis for the famed Sacred Band of Thebes that many of us read about in classes covering ancient history.
Furthermore, it's also interesting to note that historians, both modern and ancient, also suggest that Homer's Illiad gives us another example of romantic homosexual love between the mythological characters Achilles and Patroclus. Though this is fictional, it betrays a perspective that was shared in the ancient world: homosexual relationships were not simply activities of pagan ritual, prostitution, rape, or pederasty. Plato's Symposium, Homer's Illiad, and the Sacred Band of Thebes all mitigate against such a narrow perspective.
My only point in bringing this up is that this evidence should be given a more careful consideration by those who quickly divorce 1st century biblical texts from today's cultural expressions.
This says nothing about the well known fact that the vast majority of homosexual relationships are not monogamous. Nor does it even begin to deal with what I believe reasonable exegesis demands. It simply means that the ancient world wasn't simply a world devoid of committed homosexual relationships.
For the sake of transparency, allow me to clarify that I am not an ancient Greek historian. Perhaps I'm misreading these texts and drawing conclusions that are not as convincing to others. I invite you to interact, as I am not trying to read into the ancient world something that I do not think existed. If men and women today can claim to express love and commitment to people of their same gender, I find it extremely likely that the same was true in the 1st century and those previous.
Which is why I think the discussion must take seriously the biblical text.
Thoughts?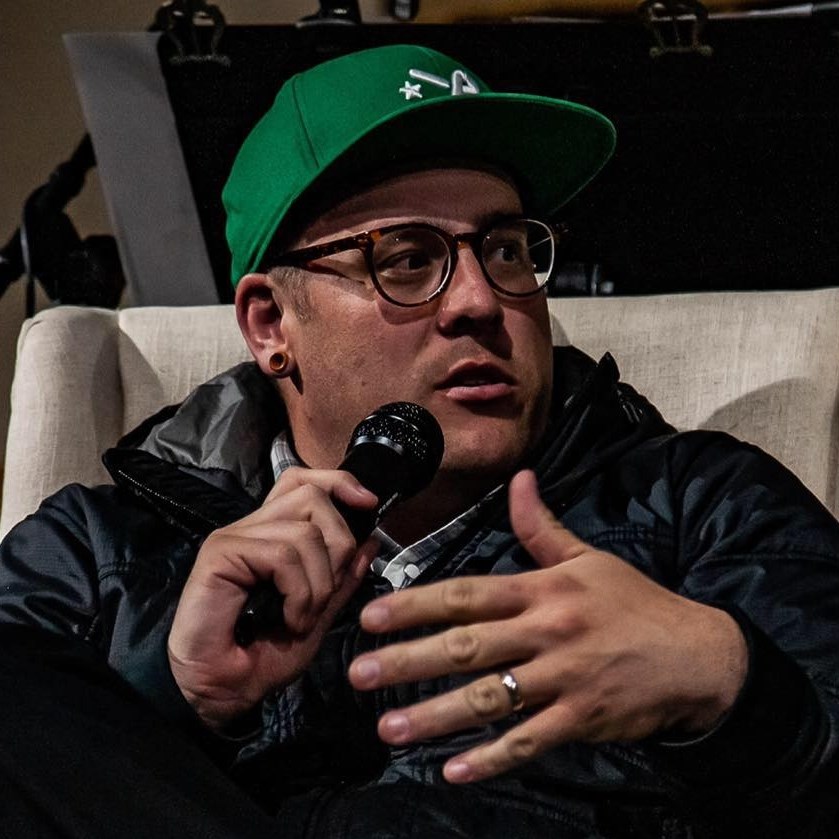 Luke is a pastor-theologian living in northern California, serving as a co-lead pastor with his life, Dawn, at the Red Bluff Vineyard. Father of five amazing kids, when Luke isn't hanging with his family, reading or writing theology, he moonlights as a fly fishing guide for Confluence Outfitters. He blogs regularly at LukeGeraty.com and regularly contributes to his YouTube channel.