Yesterday Mark & Grace Driscoll were on ABC's The View (you can watch the video here). They were being interviewed concerning their book Real Marriage. The more that Christians are given opportunities to share their faith in the national spotlight the more that it's clear that the world hates Jesus, their understanding of Jesus, and Christians in general. You would never hear such an attitude come out if The View were interviewing people of other faiths, be it Islam, Hinduism, or any other world religion.
It's certainly frustrating when the public square misrepresents Christianity. It drives me crazy when I hear alleged beliefs of Christians that are simply not present. Yet it's equally frustrating to see society completely ridicule Christian values so blatantly. The hypocrisy is ridiculous.
Of course, this comes as no surprise if you are a follower of Jesus and have read the New Testament. In fact, Jesus spoke of this very thing in John's Gospel:
"If the world hates you, know that it has hated me before it hated you. If you were of the world, the world would love you as its own; but because you are not of the world, but I chose you out of the world, therefore the world hates you. Remember the word that I said to you: 'A servant is not greater than his master.' If they persecuted me, they will also persecute you. If they kept my word, they will also keep yours. But all these things they will do to you on account of my name, because they do not know him who sent me. If I had not come and spoken to them, they would not have been guilty of sin, but now they have no excuse for their sin. Whoever hates me hates my Father also. If I had not done among them the works that no one else did, they would not be guilty of sin, but now they have seen and hated both me and my Father. But the word that is written in their Law must be fulfilled: 'They hated me without a cause.'" (John 15:18-25)
How should Christians respond to this? I think 1 Peter is extremely helpful in giving us insight, as well as the Sermon on the Mount. Two things come to mind:
Love our neighbors/enemies as ourselves;
Pray for those that persecute us.
It really is that simple.
And for the record, I thought the Driscoll's did a great job. It must have been quite overwhelming being there and not being respected by such an onslaught of disdain…
What do you think? Are my conservative eyes seeing things that just didn't exist or do you too think there was a lack of respect?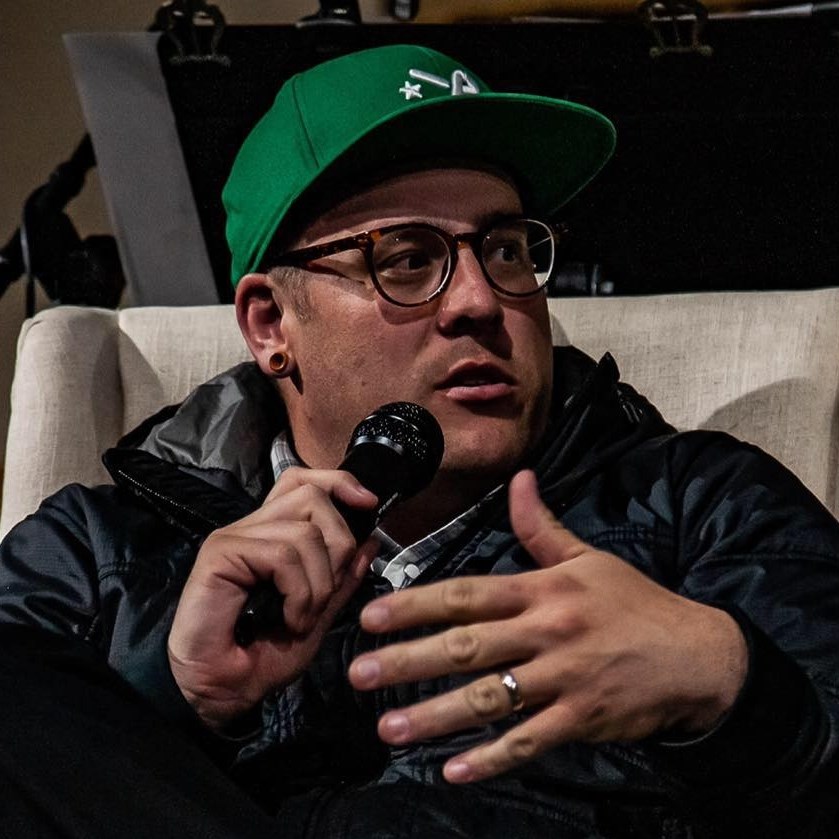 Luke is a pastor-theologian living in northern California, serving as a co-lead pastor with his life, Dawn, at the Red Bluff Vineyard. Father of five amazing kids, when Luke isn't hanging with his family, reading or writing theology, he moonlights as a fly fishing guide for Confluence Outfitters. He blogs regularly at LukeGeraty.com and regularly contributes to his YouTube channel.