If I were reviewing titles alone, Jesus + Nothing = Everything would get the best review I have ever given, as well as be the best book of 2012. It has the catchy bumper sticker attractiveness without the watered down mush. Jesus plus nothing certainly does equal everything. We don't need anything else added to our Christ.
But this 220 page book is more than a title, much more. It's essentially a telling of Tchividjian's story as a young pastor and a collection of sermons that he preached on Colossians.
Overview

Tchividjian, a grandson of Billy & Ruth Graham, is the senior pastor of Coral Ridge Presbyterian Church in Ft. Lauderdale, FL. Yeah, that Coral Ridge… the one that Dr. D. James Kennedy started and pastored for forty-seven years. Yeah… talk about big shoes to fill.
And that's where the story kind of begins. Tchividjian had planted a new church near Coral Ridge (New City Church) and eventually was asked to merge that church with the historic Coral Ridge. It didn't take long before there was an upheaval and a few loud members of the older congregation began to petition for his removal along with spreading rumors and other unpleasantries.
It was one of the most difficult periods in Tchividjian's life. Yet that was designed by God to help Tchividjian leave his idols. Thus, he discovered through Colossians that Jesus plus nothing equals everything! The book is Tchividjian fleshing these sermons out for the reader and doing his best to show how much freedom the gospel brings.

Positives
I really liked the majority of this book. In fact, when Tchividjian talks about the gospel, he means "a fuller, more powerful understanding of Jesus and what his finished work means for everyday life." This is gospel application in some excellent ways. I was actually surprised at how many easy gospel saturated slogans that he could come up with. It's easy to understand why Tchividjian is such a great preacher. He is catchy and powerful without being cheesy.
Throughout the book, you'll find yourself asking yourself what makes you happy. You'll also take into consideration how destructive to your spiritual life it can be if you spend your life trying to please other people. For that, much positive can be said.
Questions/Concerns
I'm not sure how to offer some constructive concerns because I'm not really sure I have them as concerns. But throughout the Tchividjian's book I was curious about the relationship with Justification and Sanctification. How does obedience to Scripture (Lordship salvation?) filter into the freedom of grace? Sometimes I felt as if the saturation of grace overlooked the necessity and importance to walking in the Spirit and being obedient. Many of my concerns in this area come from my agreement with Piper's Finally Alive, and a close look at the "tests" of 1 John.
However, it's possible that I could be misunderstanding Tchividjian in certain ways because these are, after all, sermons, not theological essays. I don't mean that to sound like sermons are not deeply theological, but this is a popular level book and isn't written for an academic journal.
Overall, I enjoyed the book and believe it could lead to some fruitful discussion and helpful conversations regarding the gospel, the grace of God, following Jesus, and delighting in God.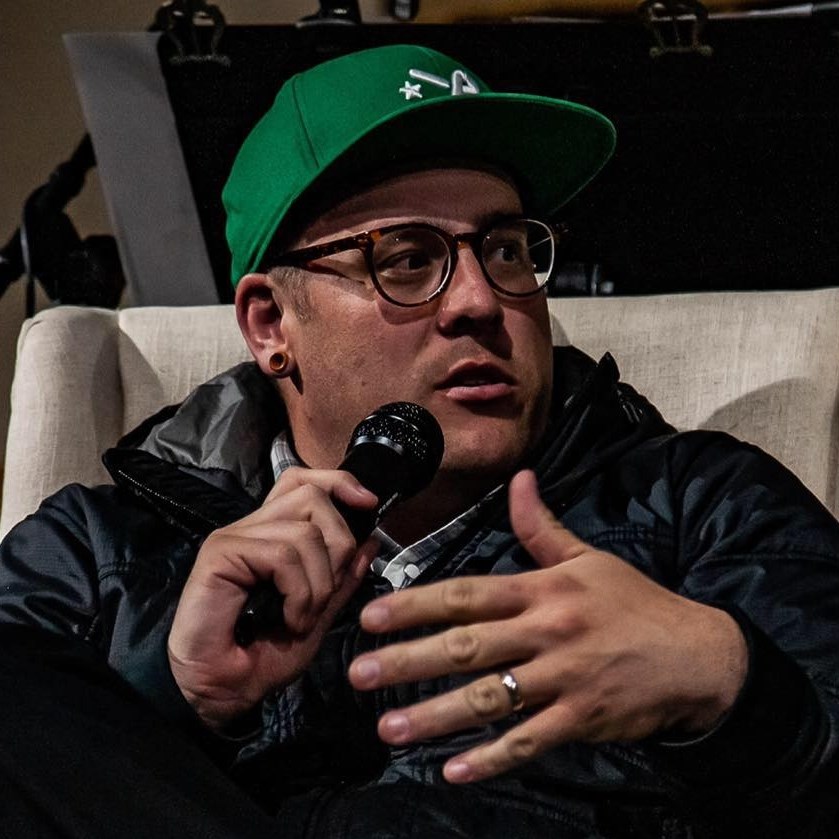 Luke is a pastor-theologian living in northern California, serving as a co-lead pastor with his life, Dawn, at the Red Bluff Vineyard. Father of five amazing kids, when Luke isn't hanging with his family, reading or writing theology, he moonlights as a fly fishing guide for Confluence Outfitters. He blogs regularly at LukeGeraty.com and regularly contributes to his YouTube channel.