If I had to choose one theme that I grew up hearing about in regards to the Holy Spirit, I'd have to say that it was the concept of experiencing God's presence. In other words, to have a sense towards the nearness of God, one must be sensing the presence of the Spirit. At least that was the common understanding amongst many of my early contemporaries, especially for those of us who are considered "charismatic."
But does this theme line up with Scripture? Some would have us think that the immediate presence of God and feelings of "sensing" God's presence are all just a bunch of mumbo-jumbo that fanatics subjectively "experience" as they are "led" by silly "mind tricks." And to be honest, some of the people who do express an understanding of the Holy Spirit in this way are full of mumbo-jumbo and are subjective fanatics who are just plain crazy.
But not all.
The Bible does teach this theme. In fact, in my reading of Scripture, one of the distinguishing points of the NT is that the coming of the Holy Spirit's presence was a remarkable fulfillment of OT Scripture (cf. Gal. 3:14; 1 Thess. 4:8; Heb. 2:4; Acts 2; etc.). Time and time again, we have an emphasis on God's immediate nearness through the coming of the Spirit. But this isn't just a NT doctrinal truth/experience. It's rooted in the OT. Fee writes,

"The direct connection between God's presence and his Spirit is articulated especially in the Psalter. In his penitential prayer in Psalm 51, David asks: "Do not cast me from your presence, or take your Holy Spirit from me." Indeed, the Psalmist asks in another place, "Where can I go from your Spirit? Where can I flee from your presence?" (139:7). But it is in Isa 63:10-14 in particular, a passage cited by Paul (Eph 4:30), that the divine presence motif is specifically attributed to the presernce of the Spirit. This concept is picked up eschatologically by the prophets, who see the restoration in terms of God's Spirit, both in bringing the nation back to life (Ezek 37:14; cf. Isa 34:16) and in fulfilling the new covenant of Jeremiah by dwelling in the hearts of the people (Ezek 36:27). In this light, the post-exilic Haggai, looking back to the Exodus, sees the present restoration in terms of the Spirit: "This is what I covenanted with you when you came out of Egypt; and my Spirit remains among you" (2:5). Likewise, Zechariah encourages Zerubbabel that God will effect his purposes among them "by my Spirit, says the Lord Almighty" (4:6)" (Fee, God's Empowering Presence, p. 909)
Make no mistake, the coming of the Holy Spirit was a direct and immediate means by which God's people experienced God's presence. This occurred in the OT and the NT and still occurs in the lives of God's people now!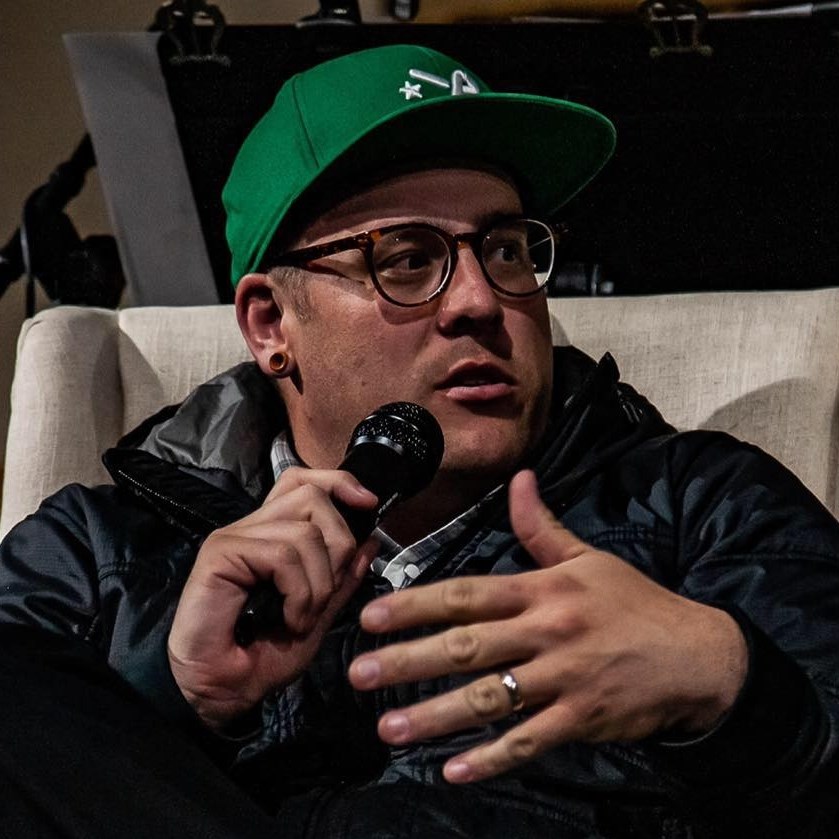 Luke is a pastor-theologian living in northern California, serving as a co-lead pastor with his life, Dawn, at the Red Bluff Vineyard. Father of five amazing kids, when Luke isn't hanging with his family, reading or writing theology, he moonlights as a fly fishing guide for Confluence Outfitters. He blogs regularly at LukeGeraty.com and regularly contributes to his YouTube channel.