Yes, I'm well aware of the fact that we do not go to church and that we are the church. I've heard that statement a billion times and I've probably also said it a billion times. Every time my kids say, "are we going to church?", I say, "We don't go to church, we are the church!" Yes, kind of cliché and typical, but I can't help it. I'm a nerdy dad. The New Testament word for "church" is the Greek word ecclesia and it refers to the gathering of God's people. I know, I know. I got the memo. But it's time for full disclosure.
Sometimes I'd just like to go to church.
There, I said it. Well, I typed it. I've been involved in some form of church leadership for most of my adult life and have been a part of church communities for most of my life, so I'm going to claim that I have enough experience to allow me to speak on our subject, okay? I'm not an expert on ecclesiology, but I'm an expert on me!
So I've learned from the best "church goers" out there that if I simply "go" to church, I'll experience the following:
(1) I'd never have people problems like I do now. If I just went to church, I could easily leave church. No people problems, and if they come up, I can simply leave – forever. And then go to another church. If I just went to church, I wouldn't have to have any commitments to the people or any ministry responsibilities either. No phone calls in the middle of the night. No interrupted dinners. No accusations from people that you wronged them or ruined their life after you've done nothing but pour yourself empty on their behalf and spent countless hours praying and counseling them. Nope… none of that. After all, I just go to church!
(2) I'd be home in the evenings and free on the weekends! If I just went to church, my week nights would be free and my weekends would generally be open! Sure, I'd go to church on Sundays, but that would totally be on the basis of how convenient it is. I think I'd probably join a summer softball league and during the winter would get to play my favorite sport, hockey. No, I wouldn't just play random pick up hockey, I'd join a men's league. I might even go back to school and further my education. Or write a book or two. The possibilities are endless!
(3) I'd have more money. Why? Because the "church goers" that I know have money. So I'm just making an assumption. Well, probably not all of them have money, but a lot of them do. They've taught me that you don't need to invest into ministries or give to missionaries or even support the local church's leadership. Those of us in leadership really appreciate that, of course, so I'd like to continue the trend.
(4) I'd have friends! I don't have much more to say here other than I think I'd probably be able to pursue friendships that are difficult to pursue when you don't just go to church or if you are in ministry. "If I weren't their pastor, would these people still be my friend?" I don't know what to tell you, but people who just go to church seem to have a lot of friends and less drama and have it all together. Right?
(5) I'd hear far less negative criticism. Now I'm convinced that our society is far more negative than positive and that criticism flies out much faster than positive affirmations, so this isn't to suggest that if I just went to church that all criticism would be gone. It wouldn't be. But I wouldn't have to sit and hear gossip and slander and criticism about this and that and get emails and facebook messages and text messages and hear through the grapevine that so and so didn't like such and such and that people are upset because of the silliest stuff. Nope, I'd just show up, and leave.
Those are the current five reasons why sometimes I'd like to just go to church and not be involved in being part of a church or in leadership. You have to admit… they are pretty good reasons. Hmmm. Maybe we need to rethink this whole church thing, right?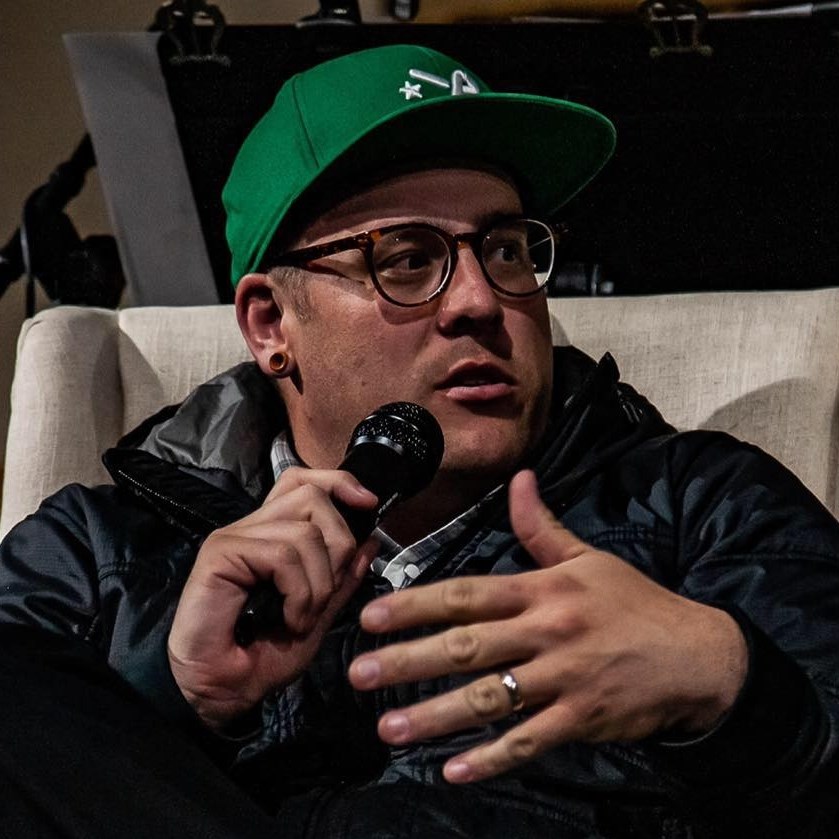 Luke is a pastor-theologian living in northern California, serving as a co-lead pastor with his life, Dawn, at the Red Bluff Vineyard. Father of five amazing kids, when Luke isn't hanging with his family, reading or writing theology, he moonlights as a fly fishing guide for Confluence Outfitters. He blogs regularly at LukeGeraty.com and regularly contributes to his YouTube channel.