With the onslaught of summer, families are often confronted with the decision of whether or not to make the public corporate worship of Jesus Christ a first priority or to allow other events and activities to become the focus. Here's four quick reasons why I believe you should make public worship a priority above and beyond other activities that are not bad, but not as good as corporate worship. Here's a couple reasons why you should do your best to attend your weekly corporate worship and then I'll offer a few thoughts on how we prioritize our activities.
(1) Your attendance ministers to other people. A lot of people don't think their attendance is all that important and they often don't feel like they are missed when they are absent. But the reality is, you are. It's amazing how many people are missed when they stop showing up or miss a few weeks. There's a young boy named Coby who regularly attends our worship gatherings and I can't tell you how many people have told me how much just having him attend and sing songs blesses them. In fact, when he's not there, we really miss him and our gatherings just feel a bit "empty" without him. The same is true about you, really. Even if you don't feel like it. The more the merrier, I always say. Plus, there area  lot of Scriptures that teach us that we are supposed to minister to one another (e.g., 2 Cor. 13:11; Eph. 5:19). We can't do that if we're not together, right?
(2) Your attendance teaches the people that are around you about being a follower of Jesus. Now if you are a parent, this is especially true. I've found that Christian parents talk a lot about wanting their children to make God their number one priority, but then those same parents will go weeks if not months of not attending any corporate worship gatherings. Do they really want their kids to prioritize God? I'm sure many of them do, but some, it would seem, are probably just saying that. The thing is, kids learn a lot more from what you say and do than what you just say. When you say that God is your number one, but you rarely worship alongside other Christians and do not allow Holy Scripture to shape your practices, your kids see that. Boy parents are not the only group that this applies to. Christians with unbelieving spouses also need to take this into consideration. When wives are told to submit to their husbands, they are to do so "as is fitting in the Lord" (Col. 3:18). Our relationships with our families and friends must always be subjected under the Lordship of Christ. That means that God's policies come before everyone else's policies. Our children are watching. Our spouses are watching. Our family members are watching. And our friends are watching. Everyone is watching you as you follow Jesus, so what are you teaching then?
(3) You need to be strengthened by the preaching of Christ. A number of years ago I found sermons that were always "evangelistic" to be boring and elementary level. In reality, I don't think I was really listening and I'm sure that some of them were merely passing as being evangelistic when, in fact, they were not. Yet I had this thought that once people became Christians, they no longer needed to hear the gospel. Boy was I wrong. Fast forward to the present and I've completely changed my mind. I now see that one of the most important things that Christians need is consistent reflection on the gospel. The apostle Paul actually told the Roman Christians that God "is able to strengthen you according to [the] gospel and the preaching of Jesus Christ"  (Rom. 16:25). Did you catch that? God strengthens you with the gospel and the preaching of Jesus. Do you really believe that you do not need to be strengthened on a weekly basis? Not only are you strengthened explicitly through the message, you also experience God's presence in a powerful way when His people gather together.
(4) Scripture teaches that Christians are to gather together for the specific purpose of worship and ministry. This may seem cliché, but God actually commands that you don't neglect public worship. The writer of Hebrews says that Christians should "consider how to stir up one another to love and good works" and then adds that those same Christians should "not [be found] neglecting to meet together, as is the habit of some, but encouraging one another, and all the more as you see the Day drawing near" (Heb. 10:24-25). Look at that closely. The Christian who takes God's Word seriously (is there any other type of true Christian?) will notice that the writer of Hebrews noted that there were some who neglected the gathering together of the Church, but that Christians should not neglect those gatherings. Rather, they should be encouraging one another and, as the previous verse states, be found doing their best to stir each other up to love more and to participate in more of the good works of the Kingdom of God. But it doesn't stop there. The writer attaches this way of living to the expectation of future judgment. Yes, you are supposed to attend public worship and participate in encouraging others because God's judgment is coming. How do we know that the "Day" of v. 25 refers to judgment? Simple, read verses 26-31. If you truly have been regenerated by the Holy Spirit than there is a deep desire in your heart to worship God and to fellowship with other believers and to live a life shaped by Scripture and the on-going walk in the Spirit. Sometimes we just need reminders of these great things!
So does this mean you should never, ever, under any circumstances, miss Sunday worship? No. I don't think it means that at all. But it does mean that you need to consider whether your absence falls under 'continual neglecting' or 'fruitful vacation.'
My observations have led me to conclude that people often have great difficulty in discerning between what is good and what is best. It's good to spend time with family and to go on picnics. But is it best to do that during the time when your congregation has set aside for corporate worship? It's good to build relationships with unbelievers and to fellowship with them. But is it best to regularly do that as a replacement for public worship? It's good to set aside time to finish yard work and that long "honey-do" list that has been building up. But is it best to do that during the public proclamation of God's Word?
Tomorrow I'm going to address some of the practical ways that you can keep doing the good stuff without sacrificing the best stuff…
P.S. Many churches have multiple services. If you are gone during your primary worship gathering, consider attending small groups, mid week services, or, at the very least, have some good old fashioned "home church." Our kids love when we have church at home!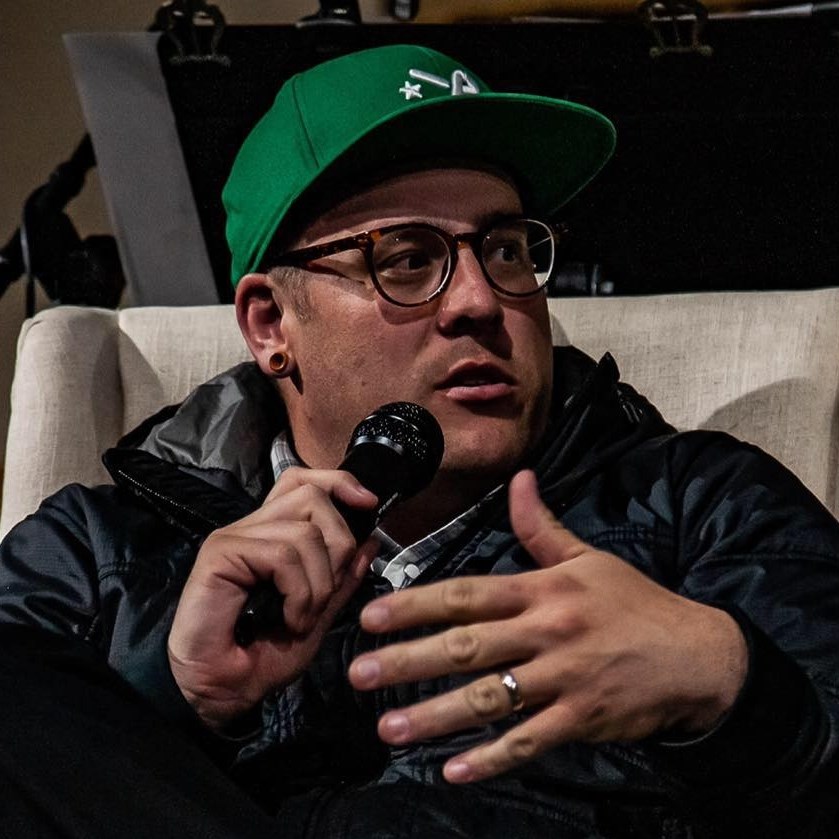 Luke is a pastor-theologian living in northern California, serving as a co-lead pastor with his life, Dawn, at the Red Bluff Vineyard. Father of five amazing kids, when Luke isn't hanging with his family, reading or writing theology, he moonlights as a fly fishing guide for Confluence Outfitters. He blogs regularly at LukeGeraty.com and regularly contributes to his YouTube channel.