I've been reflecting a lot on the word "fellowship." I pastor a church that has the word in its name and over the years I've heard a lot of people give definitions for what the word means and seen a lot of models for what people seem to think it looks like. Some models were much more convincing than others, and I still have many questions about what some people insist is it.
Is Christian fellowship the relationship that a close knit group of Fundamentalists share? Or is it best expressed through the Amish barn raisings that everyone always hears about? What is so "christian" about what churches call "fellowship," and what exactly is "fellowship," after all? I hear the word so much that I think I've begun to take it for granted, and I think that's part of the problem. Maybe you have too.
Every Sunday I get to watch people come into our church's building and I see (and experience) a wide range of different views on "Christian fellowship" at work. For instance…
Some are absolutely excited to be around other believers are consider Sunday to be just another chance to maintain relationships with other people;
Others are shy and reserved and still getting to know people and trying to become more comfortable;
A few are there because it is either forced (by parents?) or because they believe it is implied that they have to attend (by a spouse?);
Some appear to think they are so spiritual that they are unable to interact with anyone other than the select few that they choose to deem holy enough;
Others are either tired (late night?) or angry (fight on the way to church?) or bothered (just exactly how old is this pastor?), etc.
There's a lot of different views of how a church community should function and I think we all sometimes have a less than adequate view of what fellowship (community) looks like. But then there's Paul's letter to the Philippians. I think we should all try and measure our attitudes and thinking and actions by this letter. It's absolutely mind blowing how warm and "fellowship" oriented it is.
In the first chapter of Philippians we find out that Paul was joyfully thankful for all of the Philippians (1:2-4) because he knew that they were partnered with him for the sake of the gospel (1:5) and because he knew that Jesus wasn't finished with them (1:6). Paul held the Philippians in his heart (1:7) as he prayed that their love would grow and their holiness would also increase (1:9-11). Though Paul was facing possible martyrdom, he was convinced that he would have a chance to minister to the Philippians for their "progress and joy in the faith" (1:25) and so that they would glory in Christ (1:26). In Philippians, Paul sets the tone for fellowship more than any other person I have read. In fact, it's a prominent theme in his letter to the church of Philippi and one that I think we would do well to consider.
So do you have deep and lasting fellowship (partnership, community) with other believers in the church that you are called to? What can you change in order to take this biblical approach and make it personal?
What do you think fellowship is?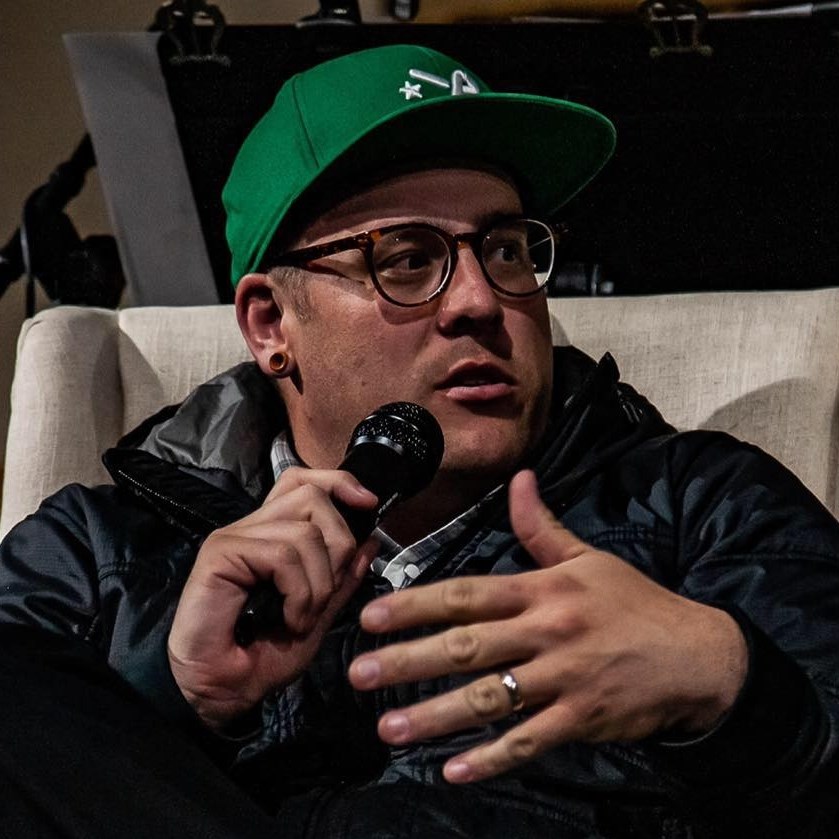 Luke is a pastor-theologian living in northern California, serving as a co-lead pastor with his life, Dawn, at the Red Bluff Vineyard. Father of five amazing kids, when Luke isn't hanging with his family, reading or writing theology, he moonlights as a fly fishing guide for Confluence Outfitters. He blogs regularly at LukeGeraty.com and regularly contributes to his YouTube channel.