In March of 1993, the Journal of the Evangelical Theological Society (JETS) included an article by Dr. Thomas Schreiner titled, "Does Romans 9 Teach Individual Election Unto Salvation? Some Exegetical and Theological Reflections." Several years later (June '06), Dr. Brian Abasciano responded to Schreiner and summarized his position that Romans 9 did not teach individual election. In other words, Abasciano provided his exegesis in support of his opinion that the Bible does not teach that individuals are elected by God. Rather, Abasciano suggested the usual Arminian view regarding corporate election.
In Abasciano's response, he sought to show that the Bible does not teach individual election, but as Schreiner writes, "if even one text were found that taught individual election, Abasciano's argument would fail." Schreiner's simple exegesis of John 6 sufficiently provides such an example. He writes,
"We see clearly in John 6 that faith is the gift of God given only to those whom God has chosen. Jesus says in verse 35, "I am the bread of life; whoever comes to me shall not hunger, and whoever believes in me shall never thirst." The words "comes" and "believes" in this sentence mutually interpret one another, so that both designate a coming and believing that saves, for those who come to Jesus and believe in him find life through his death. Two verses later we read, "All that the Father gives me will come to me, and whoever comes to me I will never cast out" (John 6:37). It is evident from verse 35 that "comes" is another way of speaking of believing. Furthermore, the coming and believing in both verses 35 and 37 clearly refer to the actions of individuals, for John uses the third person singular. Verse 37 also teaches that all those given by the Father to the Son will come to the Son, and that all those who come will be received by the Son. In other words, all those given by the Father to the Son will believe in the Son. The text does not say that only some of those given by the Father to the Son will come to the Son, but all of those given will come and believe. It is clear that not all human beings come to the Son, for not all believe. So, only some come to the Son, and those who do come have been given by the Father to the Son, and all those given by the Father to the Son come, so that it follows that those who come do so because the Father has given them to the Son. Moreover, verse 44 clarifies that human beings who do not come to the Son have not been drawn by the Father: "No one can come to me unless the Father who sent me draws him." Those who do not come refuse to believe because they were not given by the Father to the Son. We can conclude, then, that John 6 teaches individual election unto salvation. All those given by the Father to the Son will come to faith, whereas those not drawn by the Father cannot and will not come." (JETS 49/2, p. 379; emphasis his)
John 6 continues to fascinate me. I find Schreiner's exegesis more than convincing too. The emphasis on all and will come is repeated throughout the text and it would seem that John's use of repetition should certainly help guide our exegesis of the text! Schreiner continues to bless me with his scholarship!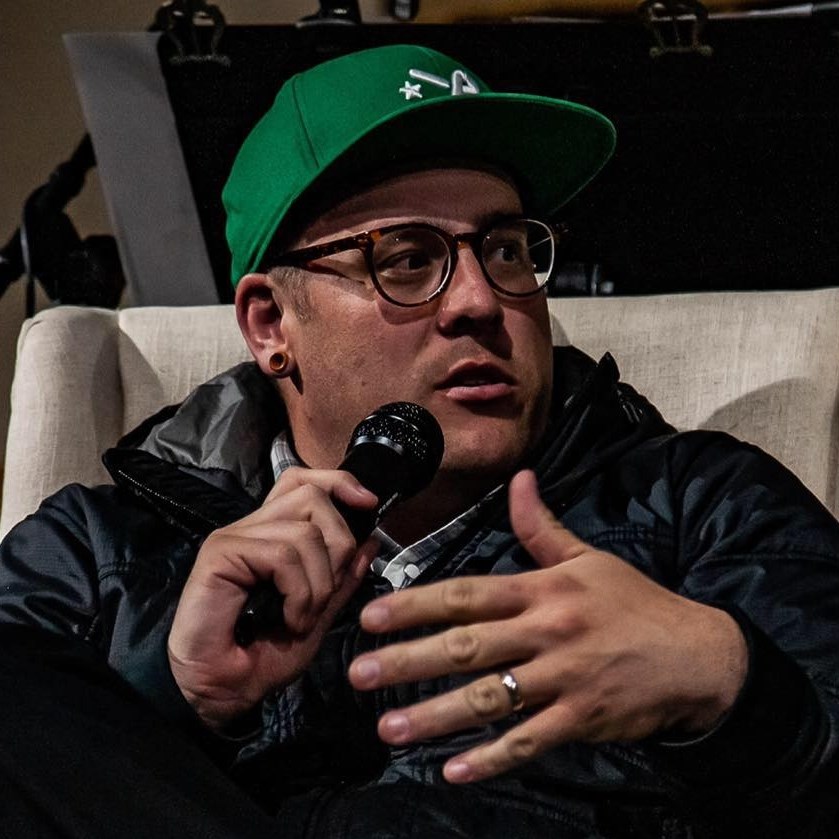 Luke is a pastor-theologian living in northern California, serving as a co-lead pastor with his life, Dawn, at the Red Bluff Vineyard. Father of five amazing kids, when Luke isn't hanging with his family, reading or writing theology, he moonlights as a fly fishing guide for Confluence Outfitters. He blogs regularly at LukeGeraty.com and regularly contributes to his YouTube channel.