I was reading through portions of Called into crisis : The nine greatest challenges of pastoral care and found some really helpful advice for pastors. As many of you probably know, the pornography problem is incredible. It seems that with each technological advance, the accessibility of pornography becomes quicker and easier and more secretive. Now, I love technology and believe it is very useful; however, for some people it is a horrible doorway that allows their internal hidden sins a quick release. You can't imagine how many people I have interacted with in my pastoral ministry that are dealing with it.
And pastoring people who struggle with these types of issues can be tricky because if you are a good pastor, you are not seeking to be self-righteous and judgmental, but to actually help people who are broken to repent and move towards Christ as they embrace the gospel! Called into crisis offers several helpful points to consider, but before listing them, consider the author's following statement:
"People caught in the crisis of sick sex need intensive care. Their hurt and wounds have produced a perversion of one of their most basic drives. Condemnation hardly helps; they probably already hate themselves. They need comprehensive care, probably from specialists. And they need the spiritual wisdom and support of their pastor." (emphasis mine)

Did you read that? They probably already hate themselves. You must understand that truth. Allow me a clarifying caveat. I am not writing about those who are rebellious and do not desire to overcome this sin. I'm specifically referring to those who have been caught (or have confessed) and who genuinely desire to do whatever it takes to overcome this sin. For those who are unrepentant, carry out church discipline as the Scriptures lead. But for those who are broken, how you pastor them can either be a help or a hindrance.
So again, the person sitting across from you who has either confessed their sin or who has been found out probably already hates themselves. That's just the work of the devil and the work of the flesh too. They both want you to feel condemned.
At any rate, Called into crisis offers the following practical steps (p. 64-65):
(1) help the person bring to the light what has been hidden. Then the problem takes on specific dimensions and can be attacked. Denial plays a great part in continuing sexual problems; admission begins the healing process. Because of this, the counselee needs a noncondemning listener who will help measure the dimensions of the problem. Many counselors ask questions such as: When did this start? How often do you do it? Have you ever quit for any significant length of time? What factors surrounded your return? When are you most tempted? How much of your time is taken in thought about this problem? Simply talking rationally and openly about the obsession begins the process of disarming it.
(2) tackle the immediate legal, marital, or other social consequences. A betrayed and disgusted spouse may need to be brought into the counseling. The problems of arrest or public disclosure or church discipline may need to be worked through. Counselees need a guide as they walk through these disheartening consequences.
(3) develop a preliminary plan to break the habit. The problem probably runs deep, but certain activities can be restricted immediately: trips to the kinky bar, taking certain magazines, spending time with acquaintances who share the misconduct. Structures of accountability can be set up. If the counselee binds himself to report any untoward activities to someone else, he has one more reason not to give in. A wife, for instance, who inherits some of the bitter results of her husband's lust, certainly must be involved in the recovery. It's amazing how the very process of explaining lusts to one's wife dries up the wells of that lust. The idea is to encourage the counselee to make plans and report them. The key at this step is the cooperation and absolute desire by the counselee to make a change. One way to increase the desire is to concentrate on what is being lost through continuing in unchecked lust, rather than in what must be given up "to be good."… Nothing can replace gritty determination by the victim; no one can force a reversal of thinking or completely supervise a change of habits. But warm, encouraging support and wise suggestions from a pastor increase the probability of change.
(4) work toward fundamental changes of attitude. Through skilled counseling, the behavioral roots of obsession can be laid bare: childhood factors, dubious self-perception, misunderstandings, past failures. Then a healthy and reconstructed ego can move toward appropriate sexuality. Most often this kind of care is beyond the limitations of a parish pastor, and most refer such cases.
Allow me to be frank here. Your pastoral care is serious business. You can provide a lot of care or a lot of harm. You can be helpful or destructive. And this is not just applicable to Pastors. It is applicable for the body of Christ because the Scriptures teach us that all of the church is to be involved in pastoral care. I envision these principles being applied not only among "full-time vocational pastors" but also applied in the lives of men and women who are serious about the gospel and radical in their commitment to making disciples.
Finally, Called into crisis reminds us of God's activity in the process of reconciliation and transformation:
"But questions of sin and guilt and wholeness are precisely in the province of pastoral care. Only the Father can forgive. Only Jesus' work can cleanse. Only the Holy Spirit can empower a conscience to live in the light."
Lord, help us to pastor people in a way that brings you glory and helps them overcome sin!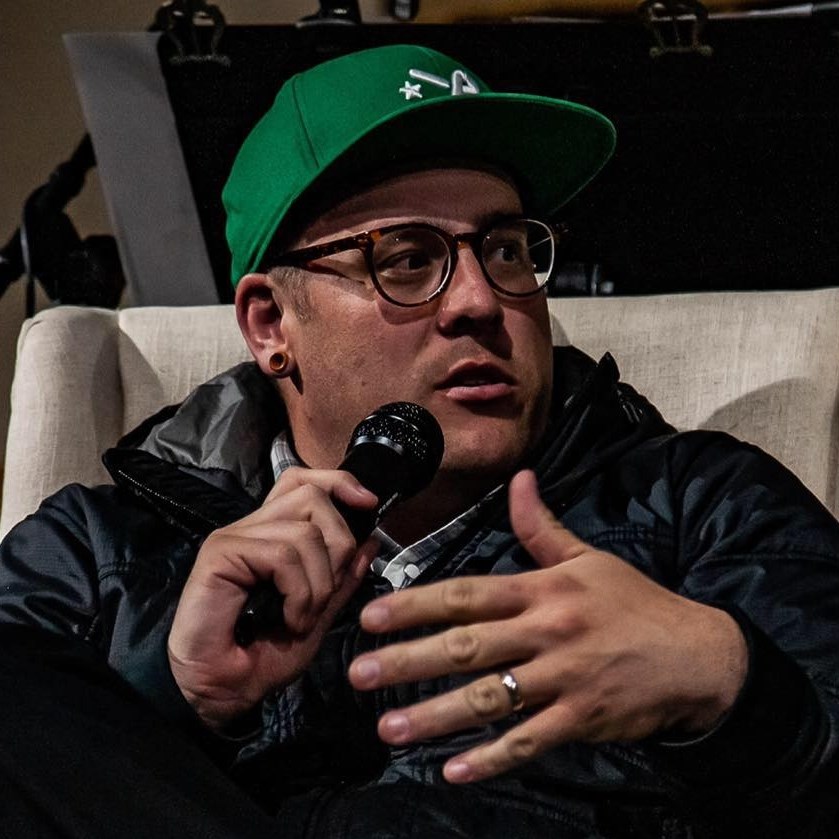 Luke is a pastor-theologian living in northern California, serving as a co-lead pastor with his life, Dawn, at the Red Bluff Vineyard. Father of five amazing kids, when Luke isn't hanging with his family, reading or writing theology, he moonlights as a fly fishing guide for Confluence Outfitters. He blogs regularly at LukeGeraty.com and regularly contributes to his YouTube channel.