The Evangelical Textual Criticism blog has a very interesting discussion going on – Red Letter Bibles Again. Tommy Wasserman, the author of the post, summarizes the reasoning for both the advocates of Red Letter Bibles and for those who oppose them. Red Letter Bibles are simply Bibles that make special note of Jesus' actual words by printing His words in red ink as opposed to the rest of the Bible's black ink. Many people find them to be helpful in identifying Jesus' actual words in the text.

According to Wasserman's summary of Peter Head's brave defense of Red Letter Bibles, advocates of Red Letter Bibles do so because:
In effect, Jesus said hearing and doing 'these words of mine' are foundational to the faithful life; allegiance to 'me and my words' is announced as a criteria for judgement (Mark 8.38; Luke 9.26). His words are eternal (Matt 24.35; Mark 13.31; Luke 21.33). He is the Word of God, his own words come directly from God, and so the one who loves Jesus will pay special attention to his words (e.g. John 14.23f), abiding in Jesus involves abiding in his words (John 15.7).
The evangelists themselves place special emphasis on Jesus words with the result that the synoptic evangelists agree much more closely in the wording of the words of Jesus than in the narratives which surround those words.
Paul too seemed to place special importance in Jesus words as basis for Christian instruction (see e.g., 1 Cor 7.10; 9.14; 11.23ff; cf. instruction not based on Jesus' words in 1 Cor 7.12, 25).
Wasserman also makes mention of the idea that the red ink is a symbol of Christ's blood.
Yet there are some who take issue with Red Letter Bibles. Those opposed are credited to find the following reasons for their opposition:
The words of Christ are not "more Scripture."
It is sometimes difficult to determine where Jesus' words begin and end, e.g., John 3:16 (is it still Jesus speaking?; TNIV does not include v 16 as part of Jesus' words).
The red print is distracting.
Interesting discussion. I can see the validity of both positions because I personally appreciate having red ink but also can recognize that some new believers tend to have a high view of Christ's words (in ink) and a low view for just about everything else, especially the OT since it does not have any red ink!
What do you think? Do you use a Red Letter Bible? Do you have concerns about their use?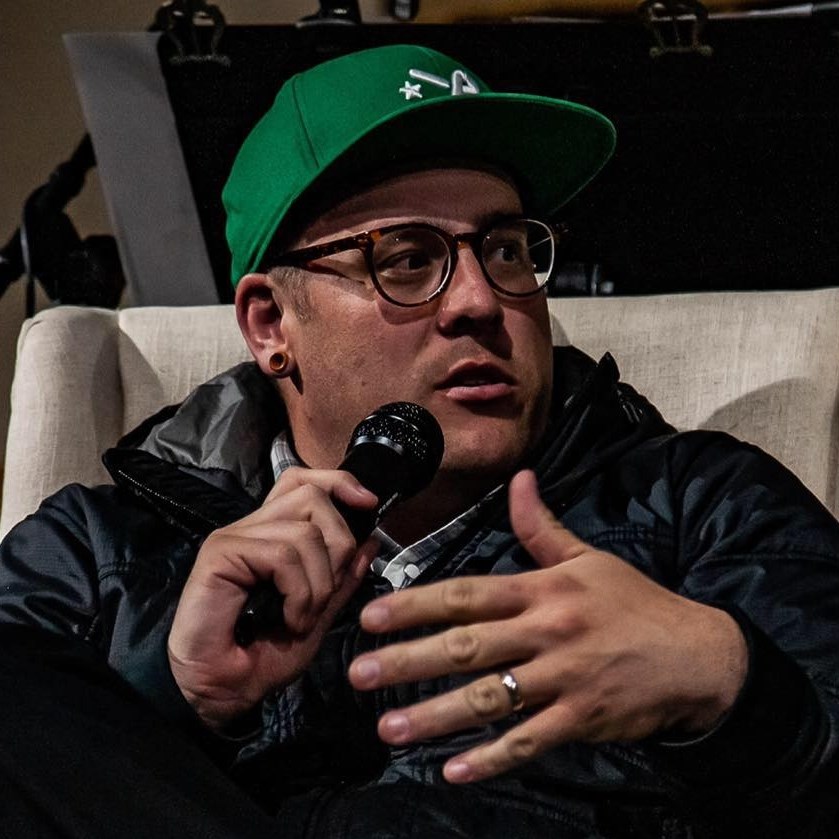 Luke is a pastor-theologian living in northern California, serving as a co-lead pastor with his life, Dawn, at the Red Bluff Vineyard. Father of five amazing kids, when Luke isn't hanging with his family, reading or writing theology, he moonlights as a fly fishing guide for Confluence Outfitters. He blogs regularly at LukeGeraty.com and regularly contributes to his YouTube channel.