"The trouble is that, nowadays, there are so many who receive the testimony of God only so far as they can satisfactorily account for all the reasons and grounds of His conduct, which means they will accept nothing but that which can be measured in the petty scales of their own limited capacities." – A.W. Pink, The Sovereignty of God, 81
Does God meet your standards? I mean, each of us possess some deeply developed presuppositions and opinions on what God can and can't do. I'm not speaking directly in relation to the sovereignty of God here, though that discussion can and should certainly take place. I'm speaking in general terms here. Does God meet your standards that you have set for Him?
The quickest way for me to get to my point is directly in relation to the subject of healing. I know many, many, many Godly people who would tell us that God has absolutely nothing to do with sickness and that it is always God's will that people are healthy and prospering under His provisional blessings. And I'm not just thinking of the Word of Faith type of Christians. I'm talking about many solid Evangelical Christians who happen to lean more into the Charismatic stream of the faith. But these folks have solid Evangelical theology in just about every area that one can think of. Yet they are absolutely sure that God cannot and does not have anything to do with sickness or disease. In fact, these folks often come across in a way that leads me to believe that God actually takes vacations or that the universe is ruled in some sort of quasi-duelistic fashion. Of course, they don't really believe these statements, but the consequences of some of their beliefs demand answers.

But when I often investigate why these certain folks tend to lean towards this type of theological framework, I often come to the conclusion that they do so in an effort to somewhat defend the character of God, as if it would be absolutely deplorable that God would not only allow but actually cause sicknesses and other things that we humans deem to be curses.
Though this undermines the very hope of God's sovereignty, it isn't something new. Roughly 3,500 years ago, Moses attempted to undermine God's sovereignty in this same manner. After God had instructed Moses to confront Pharaoh, Moses informed God that he did not possess the greatest of oratory skills. But Yahweh gave a striking correction to our problem. He said,
"Who has made man's mouth? Who makes him mute, or deaf, or seeing, or blind? Is it not I, the LORD?" – Exodus 4:11
I believe it is safe to say that God explicitly states that He Himself causes all of our situations because He "works all things according to the counsel of his will" (Eph. 1:11). This is not to say that God does not work through the means of His creation and that spiritual attacks cannot come in the form of sickness. But we have a radically important misunderstanding if we assume that God is not in control of the universe!
And this is the crux of my proposition. We, as the creatures, must be mindful that we do not create standards and rules that God Himself will not fit into. After all, He is the creator of all things and all things are held together in Him (Col. 1:16-17; Heb. 1:3).
This is to say that even though God's purposes often do not make sense to my finite mind, I must accept Him at His word. He is not bound by my rules of logic or the rules that I believe should govern His justice and His will. He is free to do His will, whether I understand and agree… or not.
Paul wrote a helpful statement to the Corinthians that summarizes my point: "For the foolishness of God is wiser than men" (1 Cor. 1:25).
It may be a tad bit radical for our thinking here, but John Piper makes a rather strong statement regarding our understanding of sickness in relation to the life of a Christian. He states, "you will waste your cancer if you believe it is a curse and not a gift" (Suffering and the Sovereignty of God, 209). Piper then reminds us that "There is therefore no condemnation for those who are in Christ Jesus (Rom. 8:1). "Christ redeemed us from the curse of the law by becoming a curse for us" (Gal. 3:13). "There is no enchantment against Jacob, no divination against Israel" (Num. 23:23). "The Lord God is a sun and a shield; the Lord bestows favor and honor. No good thing does he withhold from those who walk uprightly" (Ps. 84:11).
So perhaps we need a radically renewed understanding of God's goodness and character. Perhaps our understanding of His goodness and His character is determined by what we think His goodness and character should look like. For some, God's goodness and character is void of discipline. For others, His goodness and character is void of troubles and persecution. And many still understand God's goodness and character to equate to riches, fortune, and fame.
Yet God continues as the sovereign creator and maintainer of all things. "See now that I, even I, am he, and there is no god beside me; I kill and I make alive; I wound and I heal; and there is none that can deliver out of my hand" (Deut. 32:39).
I firmly believe that we cannot understand God's goodness and His character without understanding His sovereignty over all things, including sickness and disease. This is not to deny Satan's role in spiritual attacks or to deny that we put harmful toxins into our bodies. Again, God uses means to accomplish His purposes. But our theology must be derived from the Scriptures and not our own desires, rules, standards, and opinions.
Let us learn from Job. Even though "Satan went forth from the presence of the Lord, and afflicted Job with loathsome sores from the sole of his foot to the crown of his head" (Job 2:7), Job understood that Satan worked in a framework, a framework created and maintained by God. When Job's wife called for him to curse God and die, Job replied, "Shall we receive good from God, and shall we not receive evil?" (2:10). In other words, are we to celebrate those things which we consider blessings and to blame the rest on someone else? Job had a right understanding of God's sovereignty. And before you attempt to point out that Job simply records history and doesn't express a correct understanding of God's character, notice that immediately after Job states that both "good" and "evil" (Heb. ra', bad, evil) come from God, the writer of Job records, "In all this Job did not sin with his lips."
I'm thankful that God is sovereign over sickness, disease, trials, tribulations, and pain. This does not mean that going through these is easy, but it is certainly much easier to do so knowing that God is sovereign over it and that nothing escapes His hand.
So fear not. God's conduct and purposes may not always make sense to you but rest assured that He is in control. And though He may move you to pray against situations and for His hand to move… you can always take joy in knowing that at the end of the day, His glory will be had!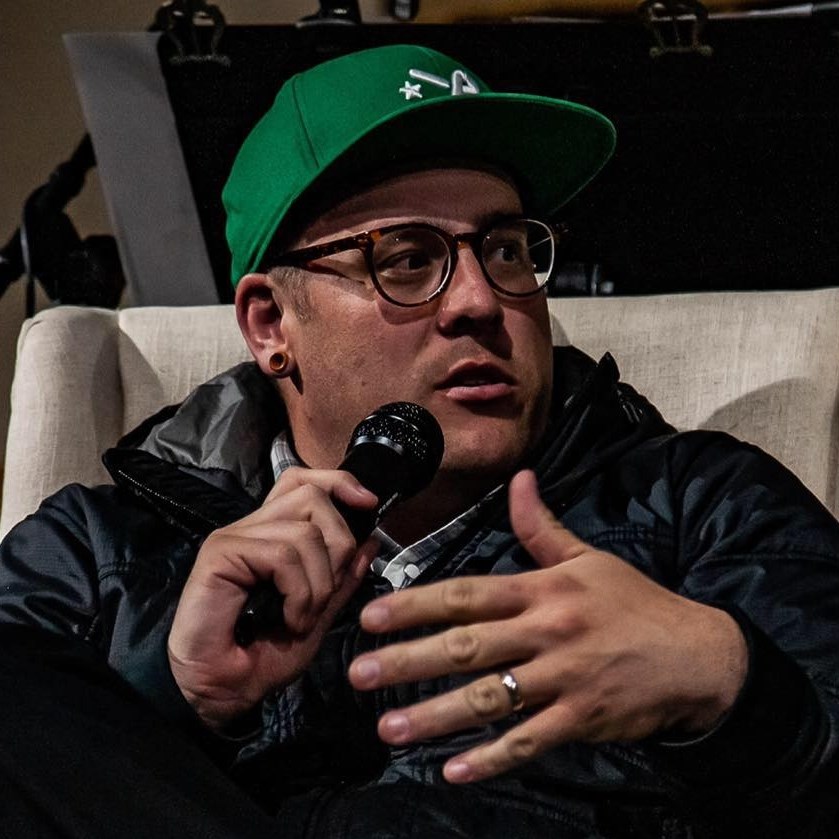 Luke is a pastor-theologian living in northern California, serving as a co-lead pastor with his life, Dawn, at the Red Bluff Vineyard. Father of five amazing kids, when Luke isn't hanging with his family, reading or writing theology, he moonlights as a fly fishing guide for Confluence Outfitters. He blogs regularly at LukeGeraty.com and regularly contributes to his YouTube channel.