As the resident "church junkie," most of you know that I've been around churches for a long time. And as such, I've heard some startling statistics about most Christians' participation and contribution. According to the Barna Group, fewer than 10% of "born again" Christians give 10% to their Church (read the article here). Even more surprising from this research is 28, that those who do contribute are generally not considered "well off." Those who contribute are those who, by all logical reasons, shouldn't!
I was always told that 10% of the congregation gave 90% of the finances and did 90% of the work. Other pastor's have told me that they operate with even less contribution and help.
Before I continue, let me state for the record that I do not believe that the NT mandates tithing, especially in regards to Justification. Yet I find ample evidence that Christians are mandated to generously support the work of the ministry. Dr. Sam Storms has an excellent article on the topic (found here). So, in order to be clear, I do not believe Christians are obligated to give the strict 10% tithe of the Old Testament Law. I believe they are "obligated" to generously give, which seems to require more than 10%, but I suppose that depends on how one defines the word "generous." And for clarification purposes, it would seem to me that the minimum that a Christian would contribute would be 10% due to its Old Testament background.
So we're told, by various research groups, that most people do not contribute – both financially and in the work of the Kingdom. I kind of view this from different perspectives:

First, from a larger leadership perspective: It is sad that very few have a vision for the future. Our children will continue to meet in a small area of the building because people would rather go out to eat or purchase items that they do not need than contribute for the future of our youth. Furthermore, we are unable to financially support a person to serve as the music leader (worship pastor) or a youth pastor because we are currently struggling to pay our electric bill! Actually, our current staff salaries are in question, so we are clearly under cheap nba jerseys our budget.
Second, from a pastoral perspective: People pay lip service about the Kingdom of God and say they want to serve on the worship team or in missions or with children but are unwilling to consistently support these areas of ministry because they, quite frankly, do not "The contribute or participate. This is "pastorally" concerning because it sheds some light upon the hearts of people. It's one thing to pay lip service and another to put your hand to the plow and to fund the work of the Kingdom. It's also important to note that many of the tools that are needed for pastoral ministry are unable to be purchased or provided simply because we are unable to purchase them. Why? Because people generally would rather show up and watch a show than to participate and contribute.
Third, from a Biblical perspective: The Scriptures teach us to financially contribute generously and cheerfully. This certainly does not qualify as a couple dollars here and there. We are told that "God loves a cheerful giver" (2 Cor. 9:7). But what I beleive is even more important to connect with is the Kingdom principle of sowing and reaping. Furthermore, we are exhorted to support those who labor in the work of ministry. Note the God's following passages of Scripture:
"The point is this: whoever sows sparingly will also reap sparingly, and whoever sows bountifully will also reap bountifully. Each one must give as he has decided in his heart, not reluctantly or under compulsion, for God loves a cheerful giver. And God is able to make all grace abound to you, so that having all sufficiency in all things at all times, you may abound in every good work." – 2 Cor. 9:6-8
"One who is taught the word must share all good things with the one who teaches. Do not be deceived: God is not mocked, for whatever one cheap jerseys sows, that will he also reap. For the one who sows to his own flesh will from the flesh reap corruption, 3D but the one who sows to the Spirit will from the Spirit reap eternal life. And let us not grow weary of doing good, for in due season we will reap, if we do not give up." – Gal. 6:6-9
"Let the elders who rule well be considered worthy of 6500 double honor, especially those who labor in preaching and teaching. For the Scripture says, "You shall not muzzle an ox when it treads out the grain," and, "The laborer deserves his wages."" – 1 Tim. 5:17-18
Fourth, from a preacher's perspective: People shake my hand and tell me how much they appreciate me and how much they are learning and they state that they are excited about hearing my messages and then they withhold contributions that are used to support my family. How am I to take this? It seems heavily hypocritical. Save the applause folks… let's just be honest. One mine as well say, "Luke, I have learned a lot about what God thinks and what the Bible says but I'm not thankful enough to contribute to the organism so that you can continue to do what you do. I actually don't appreciate the teaching of God's Word that much." Oops. Might have stepped on some toes here – honesty isn't always the best policy… or is it????
"Let the elders who rule well be considered worthy of double honor, especially those who labor zum in preaching and teaching. For the Scripture says, "You shall not muzzle an ox when it treads out the grain," and, "The laborer deserves his cheap jerseys free shipping wages."" – 1 Tim. 5:17-18
Some may attempt to confuse my point with the idea that I'm worried about my check book or that I'm stating that if you sow into the Kingdom of God you'll become rich. This is simply untrue. I rest fully in the provision of the Lord and I'm not against laboring outside of "preaching and teaching." God shall supply all my needs! No worries there. I also find the Prosperity Gospel to be highly heretical. Your sowing into the Kingdom does not guarantee that God will send you a check in the mail and "double your money." You will reap, but we reap according to God's purposes and standards.
Yet I cannot shrink back from what the Bible teaches regarding finances. We are called to be good cheap jerseys stewards. We are called to provide for our family (1 Tim. 5:8). We are called to contribute to the Body of Christ for the sake of the Gospel. Something has to change… it starts with our hearts. Let us obey the Scriptures and not the top economic advisors of the world.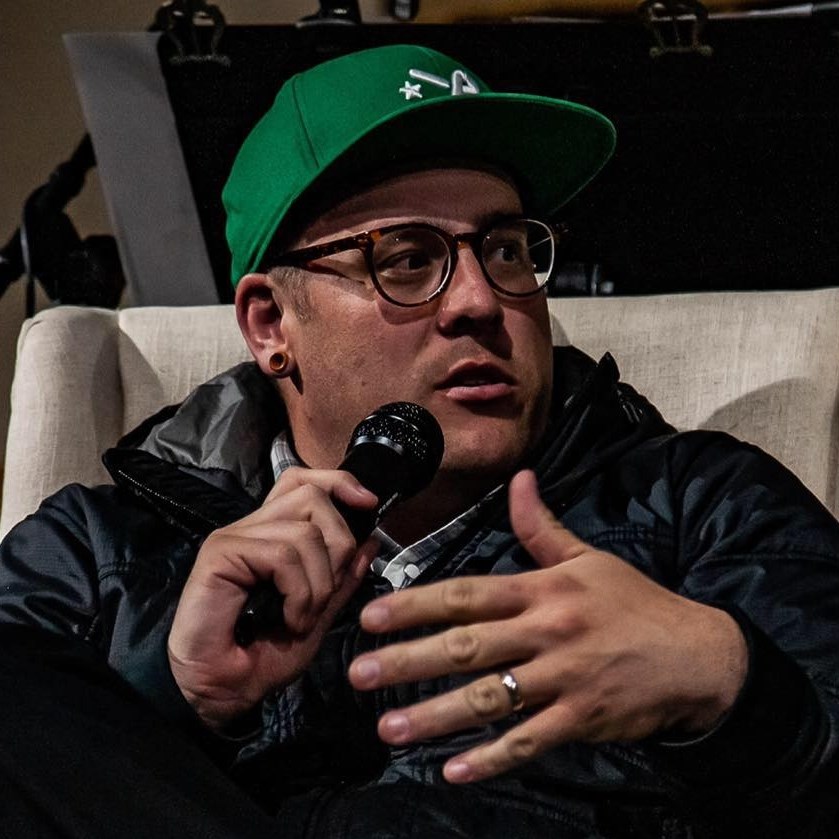 Luke is a pastor-theologian living in northern California, serving as a co-lead pastor with his life, Dawn, at the Red Bluff Vineyard. Father of five amazing kids, when Luke isn't hanging with his family, reading or writing theology, he moonlights as a fly fishing guide for Confluence Outfitters. He blogs regularly at LukeGeraty.com and regularly contributes to his YouTube channel.